15x Westeinderplassen door de lens van Instagrammers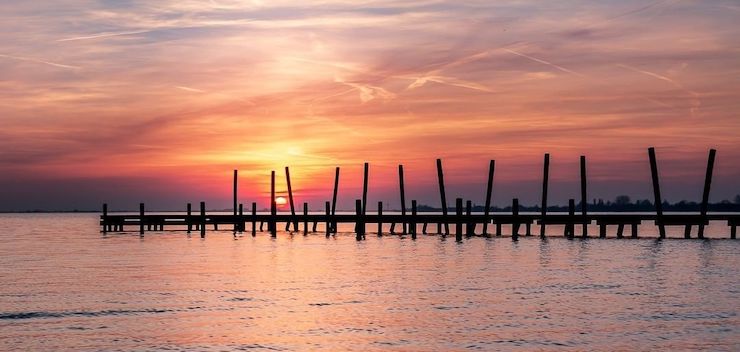 Als de Westeinderplassen je achtertuin is of als je er regelmatig langs rijdt, weet je dat geen enkele lucht hier aan het begin of einde van de dag hetzelfde is. Wanneer je vijf dagen rond hetzelfde tijdstip, op dezelfde locatie een foto maakt, snap je waarom. De lucht boven de Westeinderplassen zijn adembenemend mooi en niet voor niets populair bij vele Instagramfotografen. Zij maakten prachtige foto's en deelden deze met #VisitAalsmeer op Instagram. Wij delen nu een aantal van onze favorieten. 
Gebruik jij #VisitAalsmeer al? Tag ons ook op Instagram: @VisitAalsmeer! 
De fotogenieke steiger van de Westeinderplassen
De bekende steiger in Aalsmeer is zo'n plek waar je elke dag een andere foto kunt maken, maar wel met hetzelfde object. Een van de populairste Instagram-plekken in Aalsmeer kunnen we wel zeggen. Tip: fotografeer de steiger vanuit de hoek bij Restaurant On The Rock.
Boten op de Westeinderplassen tijdens zonsondergang
De Westeinderplassen vanaf de boot bewonderen is geweldige activiteit tijdens een bezoek aan Aalsmeer. Daar worden fotografen ook blij van, want de boten vormen prachtige silhouetten en modellen tijdens de zonsondergangen.
Kunstwerken met reflectie op Instagram
Het water van Aalsmeer is soms net een spiegel, waardoor het landschap en de zon reflecteren in het water. Ook dit is een hemel voor fotografen en levert kunstwerken op die je zo thuis aan de muur ophangt. Toch?
En nog veel meer mooie luchten boven de Westeinderplassen
Heb jij ook zulke mooie foto's van de Westeinderplassen? Deel ze dan op Instagram, tag @VisitAalsmeer en gebruik #VisitAalsmeer.