15x Westeinderplassen through an Instagrammer's lens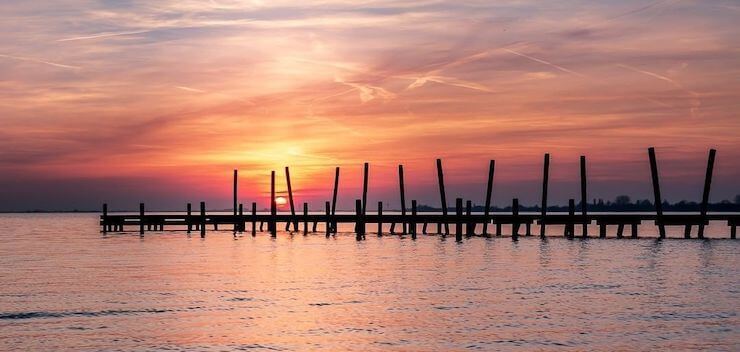 If the Westeinderplassen is just a stone's throw away from your backdoor or if you pass it regularly, you appreciate that the sky can be a kaleidoscope of colours, continually changing throughout the day. Should you take a photo at the same time, at the same spot, for five days on the trot, you'll go home with five completely different images. The skies above this beautiful Dutch lake are breathtakingly and ridiculously beautiful and are popular with many Instagram photographers for good reason. Many gorgeous pics have been shared with #VisitAalsmeer on Instagram and now we would like to share some of our favourites with you.
Are you using #VisitAalsmeer yet? Tag us on Instagram: @VisitAalsmeer! 
The photogenic Westeinderplassen jetty
The famous jetty in Aalsmeer is one of those places where you can take a photo every day, but with totally different results! One of the most popular Instagram spots in Aalsmeer, you could say. Tip: take your shot of the jetty from the Westeinder Pavilion corner perspective.
Boats on the Westeinderplassen during sunset
Admiring the Westeinderplassen whilst sitting on the deck of a boat is without doubt a highlight when visiting Aalsmeer. Photographers love it too, as the boats provide beautiful silhouettes and ideal shots at sundown.
Water reflection masterpieces on Instagram
Aalsmeer's waterfront often acts like a mirror, so the landscape and the sun reflect in the water. A photographer's dream, an opportunity to produce works of art that you would want to hang on the wall at home. Don't you agree?
A glorious selection of beautiful skies above the Westeinderplassen
Have you taken your own stunning photos of the Westeinderplassen that you would like to show us? Then share them on Instagram, tag @VisitAalsmeer and use #VisitAalsmeer.