Do you like to discover special shops in a village or city? Then shopping in Aalsmeer is a must! And we'll help you on your way with these 12 shop tips. Have fun shopping!
Annemieks Kramerie
A paradise for everyone who loves cooking and beautiful crockery. Annemieke's Kramerie has been a specialist shop for tasteful homeware gifts; from crockery and glass to crystal and cutlery since 1911.
Boekhuis Aalsmeer
Boekhuis Aalsmeer is a bookshop, meeting place and information point all in one. The shop sells all types of books, magazines, travel guides and provides tourist information. Throughout the year, you can also visit Boekhuis Aalsmeer for lectures, workshops, children's activities and book launches.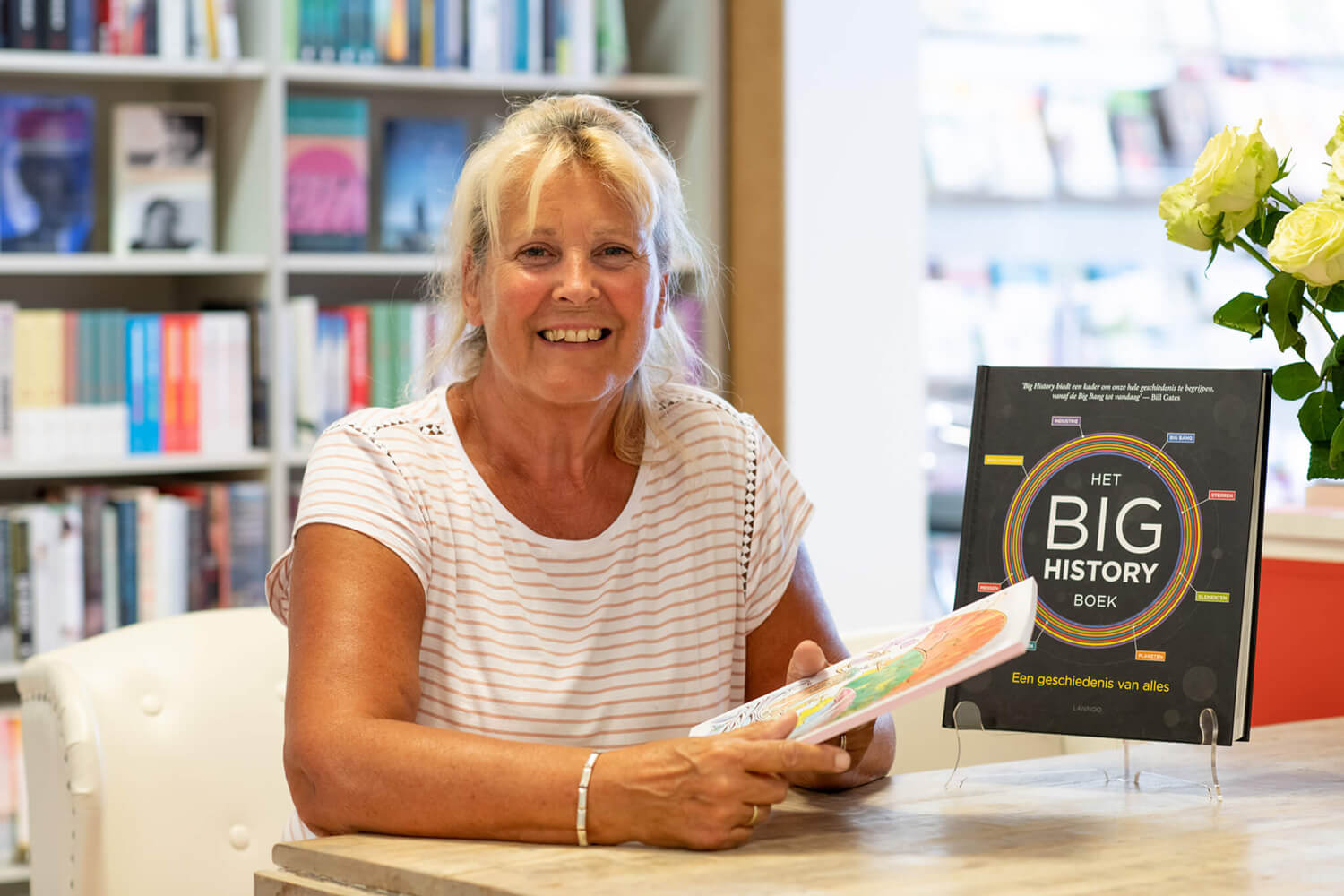 Forty four and more
We can't all be a size 36. That's why it's nice that there are shops like Forty four and more, with a large choice of clothes for women with a fuller figure. Fashion with a priceless feeling.
De Molen de Leeuw
The Korenmolen De Leeuw shop has a surprisingly versatile range of beautiful and tasty products. From many kinds of flour, pancake mix and cake mix to seeds and various baked goods. Purely natural products, which you can always order if they are not in stock.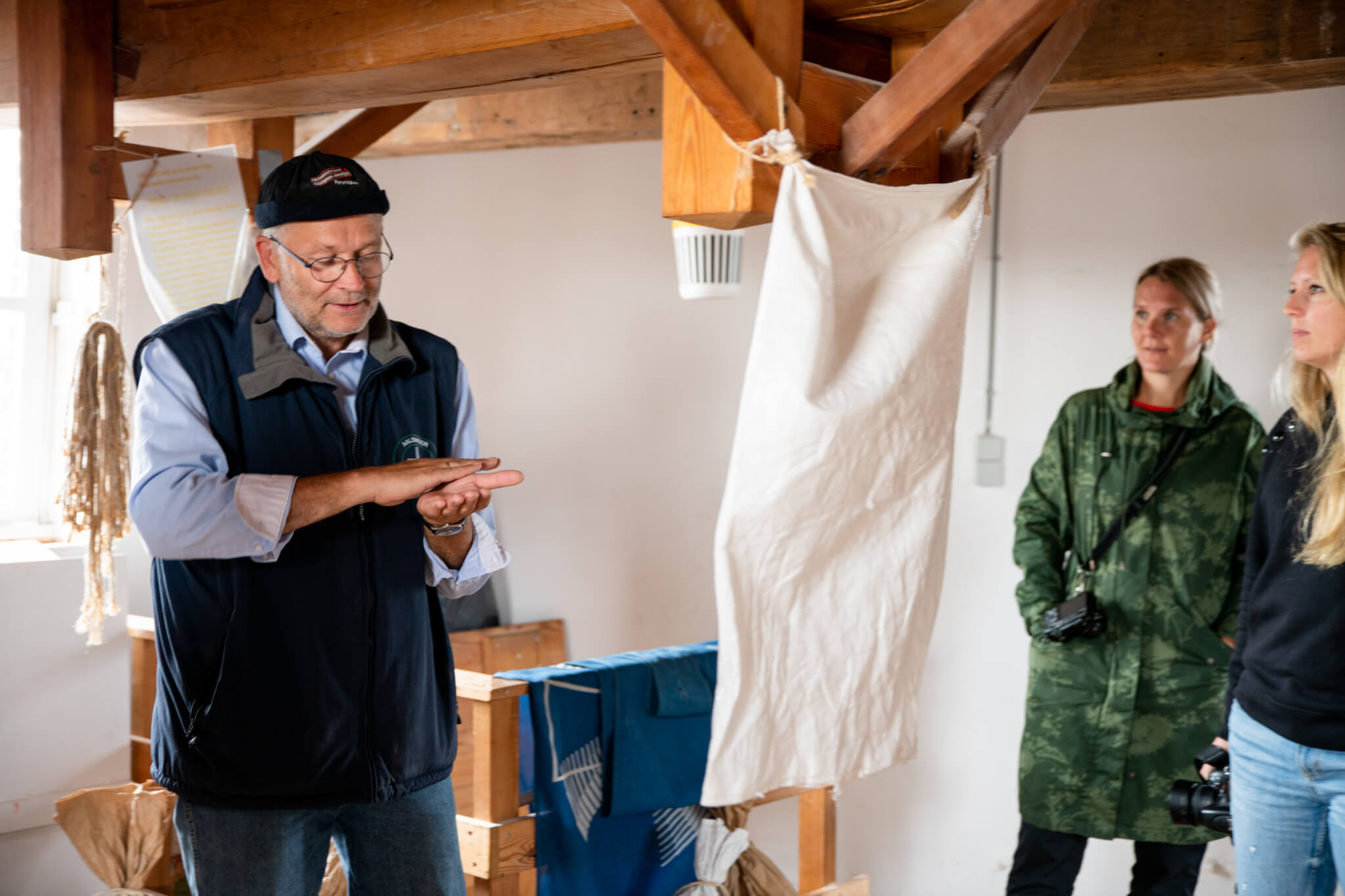 Teddy's baby & children's clothing
Go to Teddys on the Ophelialaan in Aalsmeer for a large range of baby and children's clothing. A 'village shop' with a wide range of quality brands in different price ranges; for boys, girls and babies, from size 56 up to and including 176. Every child will find something lovely at Teddy's.
Wereldwinkel Aalsmeer
The Wereldwinkel Aalsmeer is a fair-trade specialty store. With tasty food, such as coffee and chocolate, and fun home accessories, such as handmade candles from Swaziland, and beautiful vases from Indonesia. All products are fair trade and made with respect for people and the environment. The farmers and the producers receive a fair price for their products, so that they can build a decent life.
Ridder & Co
Visit Ridder & Co on the Ophelialaan shopping street to find every imaginable type of tea, coffee, tobacco and chocolate. Their motto is 'enjoyment from quality' and you can taste, smell and enjoy the many delicacies in this shop in Aalsmeer. At Ridder & Co you will find a very extensive range of cigars, in a beautifully filled climate-controlled room.
Martinez Aalsmeer
For the most delicious chocolates, go to Martinez Aalsmeer. When you arrive, the distinctive red awnings immediately give you a feeling of warmth and recognition. A feeling of coming home. Once inside, you'll see a selection of the most exceptional chocolate products.
Soap Stuido Uzepia (Kudelstaart)
Making soap in the kitchen and selling it at the "De Ridammerhoeve" goat farm. That is how Uzepia started and now the company has grown into a beautiful soap studio with soaps made from six different oils. With added goats milk or donkeys milk. Pure craft. Goats milk soap and cream is one of the delicious organic soaps in the range.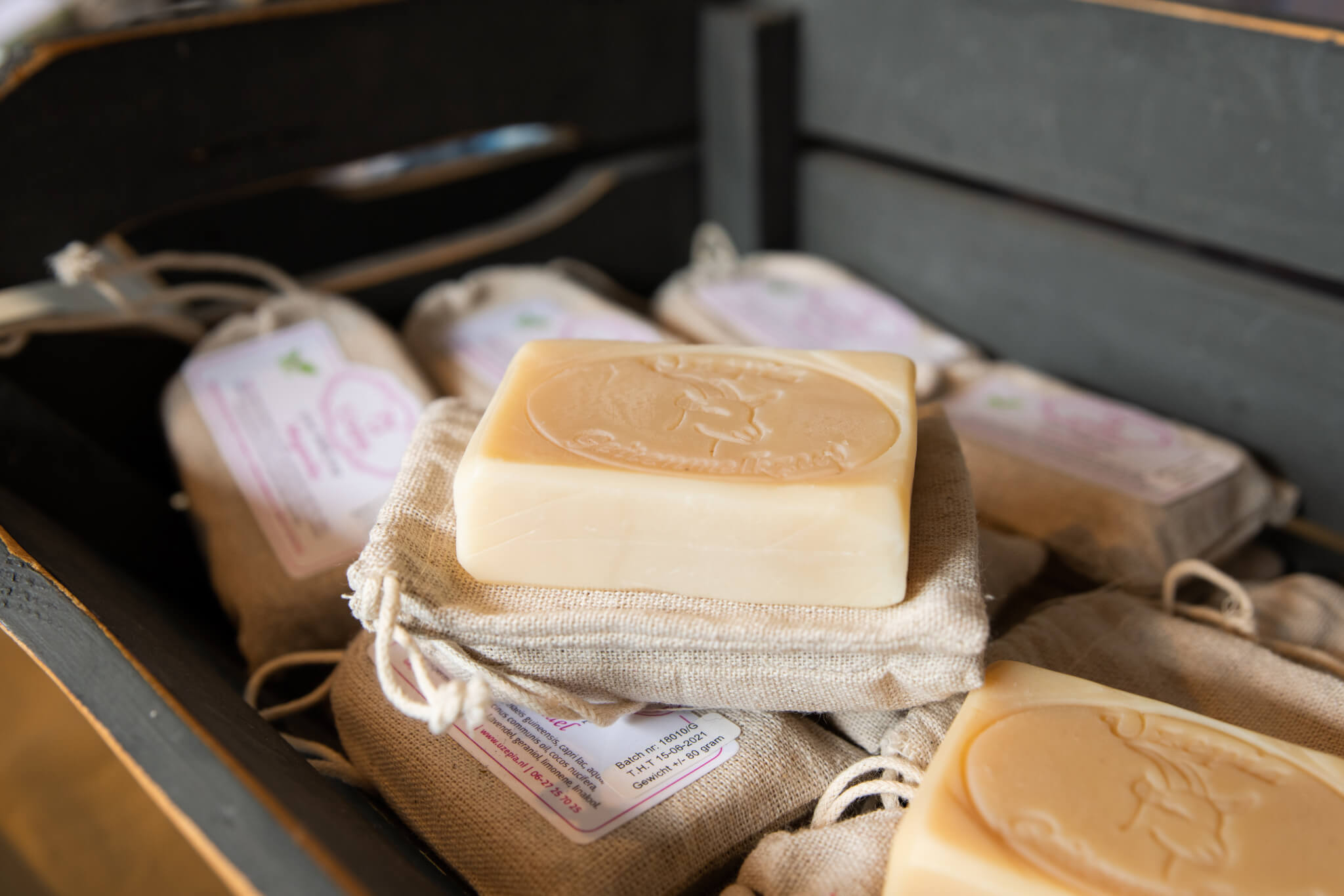 Siphra Studios
Are you looking for trendy clothing brands, excellent quality and personal clothing advice when shopping in Aalsmeer? Then you can really indulge yourself at Siphra Studio's. The style advisors at this shop follow the new fashion trends closely and know how to combine the collections of the different brands perfectly.
Antiek van Burbri
For authentic and unusual antique furniture, step inside Burbri International on the Oosteinderweg. It is in an old flower greenhouse in Aalsmeer, which is big enough to cycle around. Spread over more than 5,000 sq metres, you will find all kinds of antique items, from old building materials, industrial lamps and antique shop interiors to antlers, furniture and ornaments.
Het Oosten garden centre
Het Oosten garden centre is the largest garden centre in the Netherlands, and it is also a very nice place to take children. There are two playgrounds where they can enjoy themselves. Meanwhile, in the garden centre in Aalsmeer you will find everything your heart desires for the garden. You can relax with a cup of coffee and something nice to eat in the garden café. Parking is free.