Soap Studio Uzepia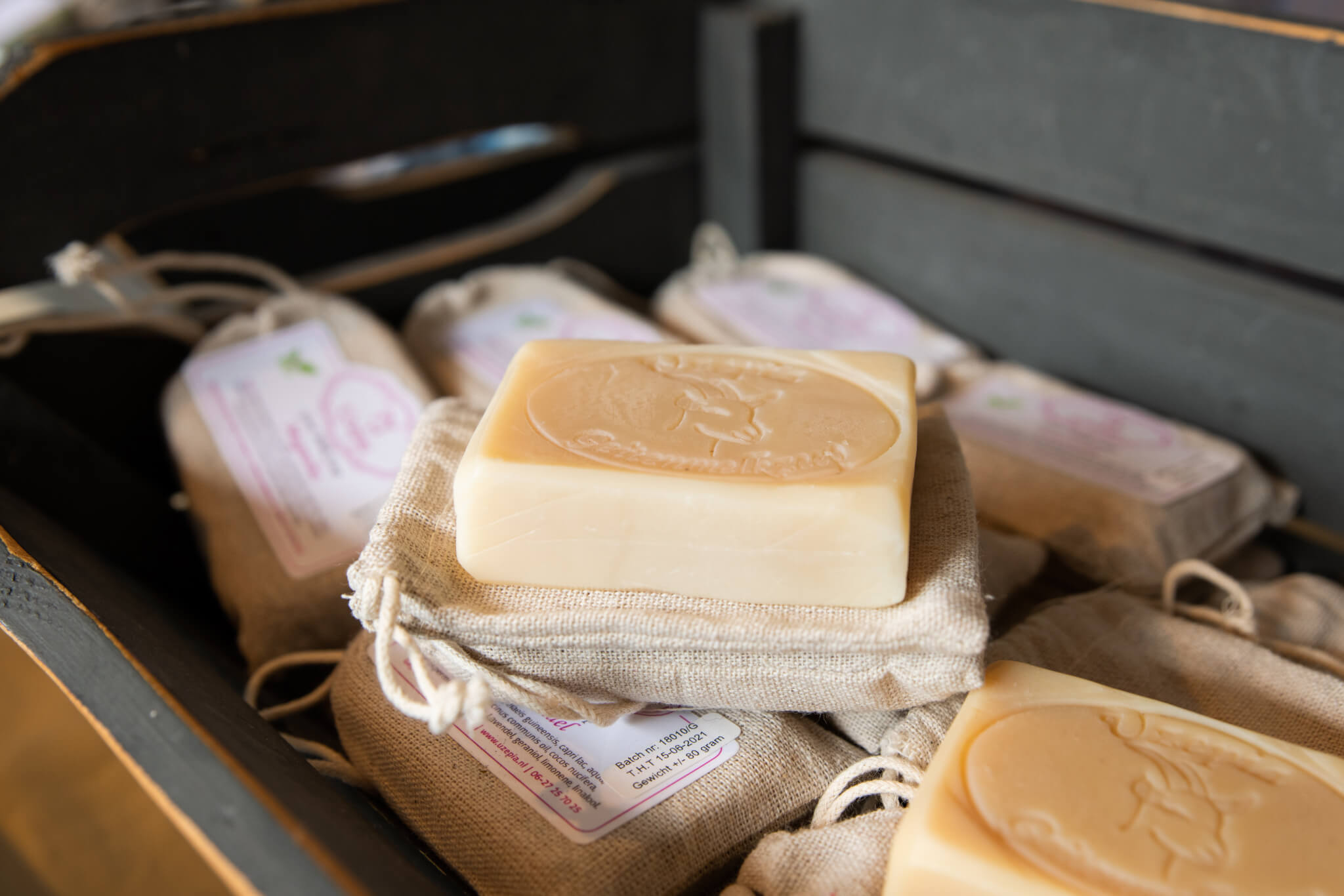 Are you looking for soap that is good for your skin? Do you have problems with your skin or maybe you just want radiant skin? The delicious organic soaps and creams at Uzepia Soap Studio in Kudelstaart are made from goat's milk and are popular with visitors and locals who want healthy skin. You may not think of visiting a traditional soap maker when you go shopping in Aalsmeer, but it is a surprising, fun and educational experience. Leontien makes you feel very welcome!
Organic soaps at Uzepia
Uzepia grew out of the idea of making natural soaps for people who suffer from the chemical ingredients in commercial cosmetics. Owner Leontien Zethof thought it was a utopian dream to start a 'soap company' one day, but Uzepia came into being in 2014 and the name refers to something that once seemed impossible.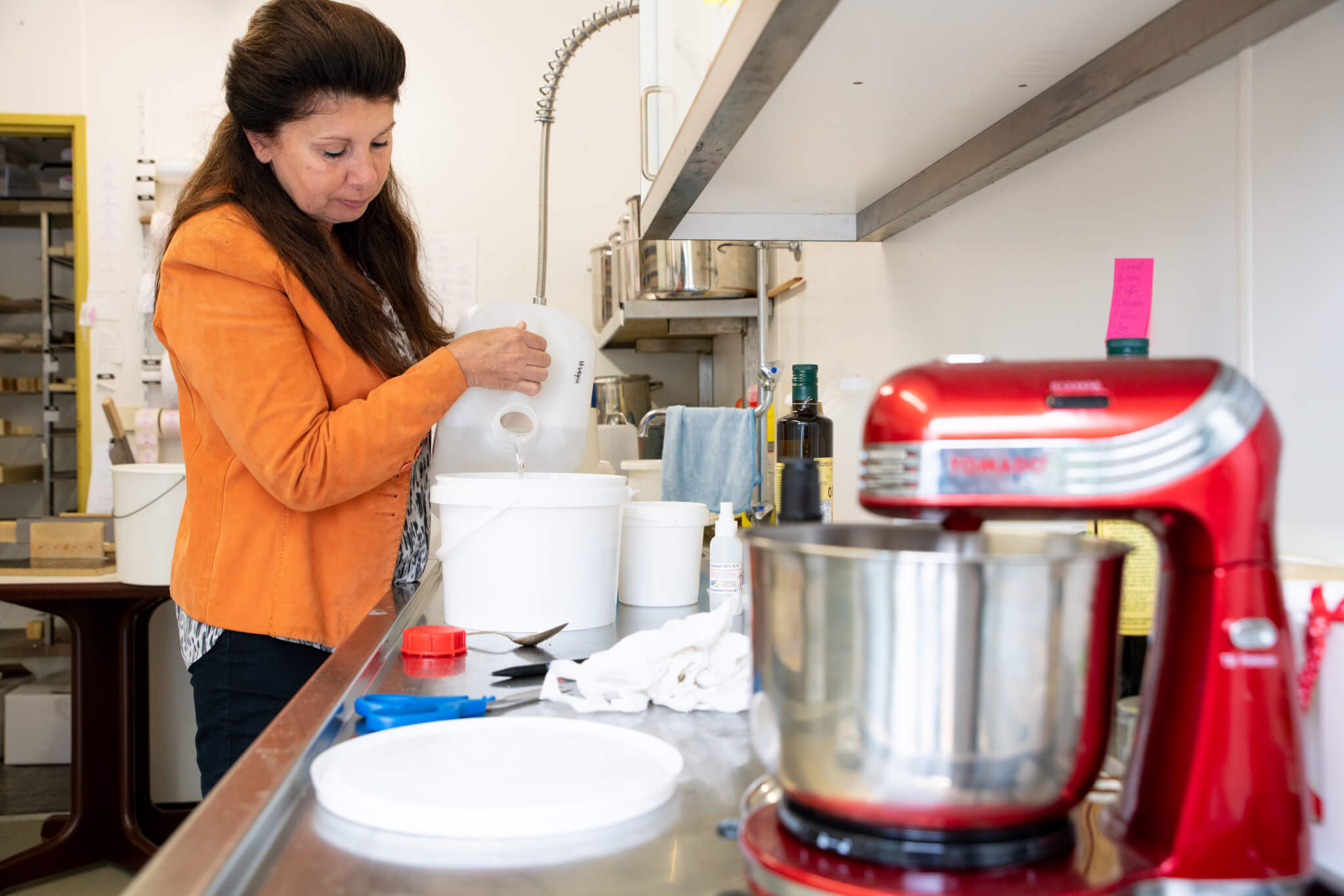 Pure craft in Aalsmeer
Making soap in a kitchen and then selling it at De Ridammerhoeve goat farm. This is how Uzepia started and now the company has grown into a beautiful soap workshop producing soaps made with six different oils. And the addition of goats milk. Pure craft.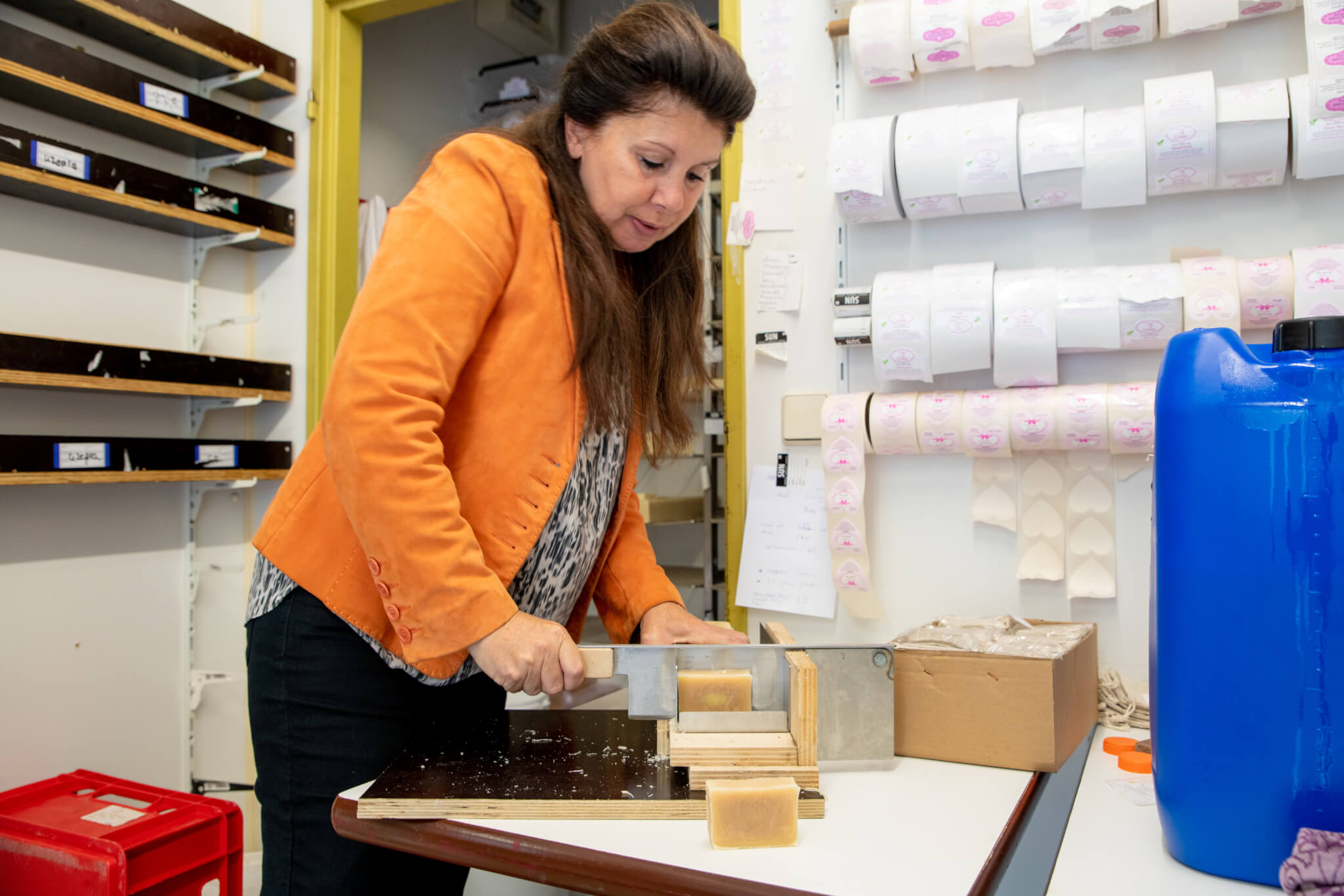 For healthy skin
"Many of my customers are very pleased with the softness of the soap and the cream: a real treat for the skin", says Leontien, who knows from experience how annoying having itchy skin can be. "People with various kinds of skin problems react well to the products. And, of course, Uzepia is also a wonderful product for those with healthy skin." Goats milk soap and cream is one of the delicious organic soaps in the range. This range is for sale in her shop in Kudelstaart and on her online shop.