For flowers from the Netherlands, go to Aalsmeer! Everyone knows that. People from all over the world come to our flower capital to enjoy, work with and learn about flowers in Aalsmeer. This rich flower history goes back to the beginning of the 20th century, and Aalsmeer is still the epicentre of floriculture.
Flower lovers and professionals will be in their element here. But where should you start? What should you see and do? There is so much to see, and to make sure that you don't miss anything, we have complied a list of 10 popular flower activities in Aalsmeer.
1. Aalsmeer Flower Auction
Aalsmeer is world famous for the Royal FloraHolland Flower Auction; the largest flower auction and the largest covered trade building in the world. The Aalsmeer flower auction is open to the public on weekdays. But you have to get up early if you want to see it. We promise that it is worth the effort, because from the visitors' gallery you can see flowers as far as the eye can see. And you can watch the buying process in the auction room, where you'll see a steady stream of carts, full of fresh produce, passing by.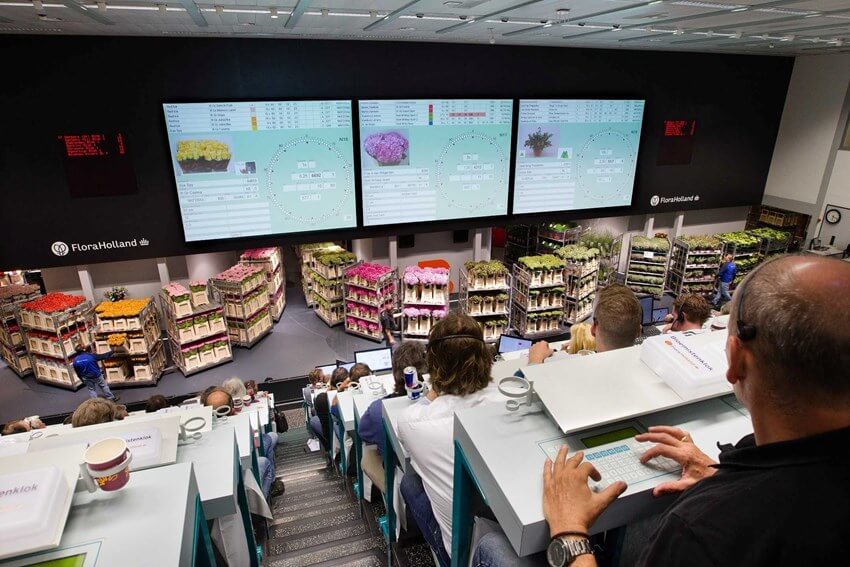 2. Boerma Institute
Boerma Institute in Aalsmeer is the first and only international Floral Design School in the Netherlands. It is the place to take recognised Dutch Floral Design (DFD) courses to become a florist or floral designer, and for workshops and courses for anyone who wants to arrange flowers. Do you fancy an afternoon with friends devoted to flowers in Aalsmeer? Or do you want to make a real work of floral art? Go to the Boerma Institute!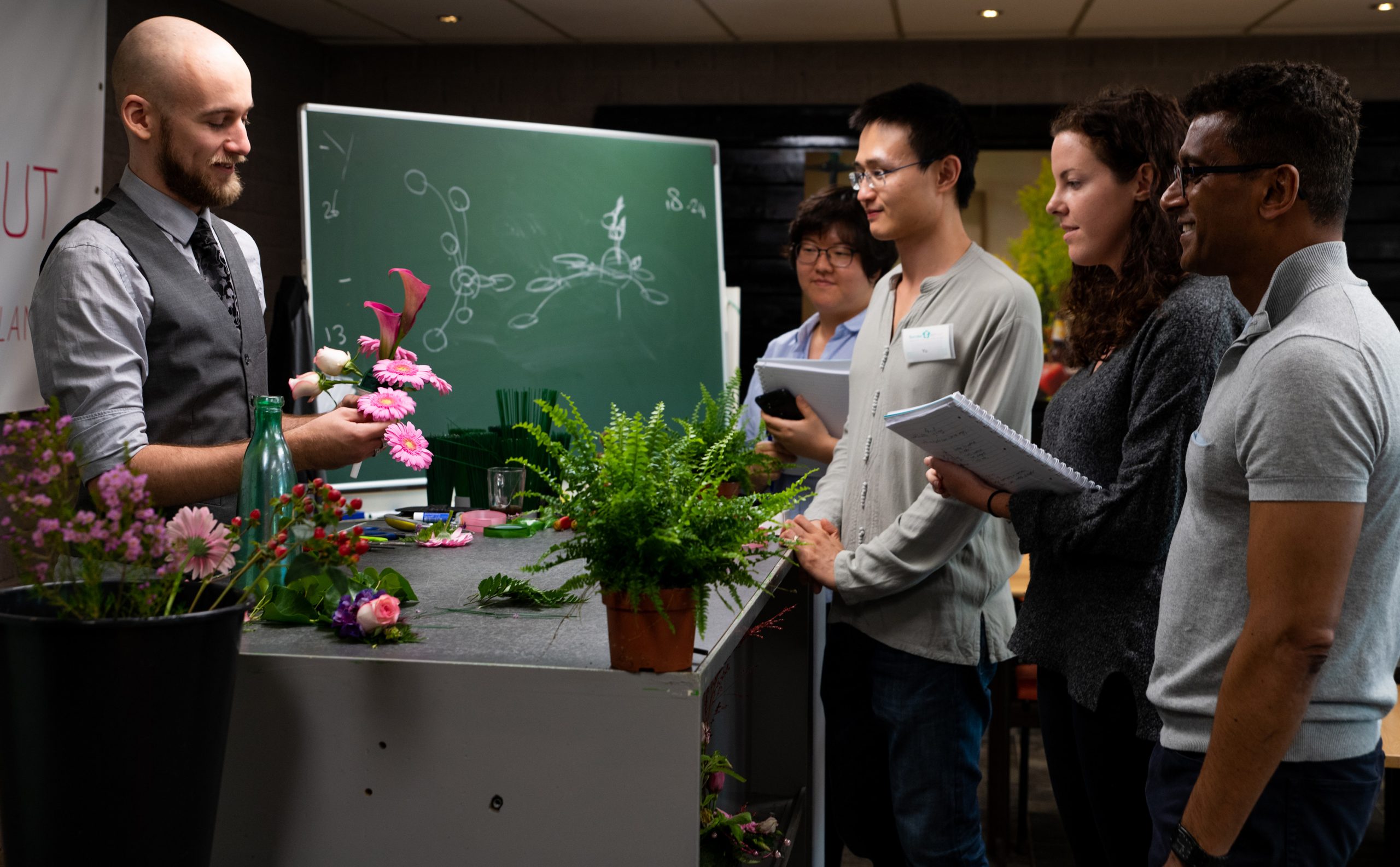 3. The Lilac Specialist
When you think of lilacs, you think of Klaas Joren.  It is no coincidence that he is called the Lilac Specialist, because Klaas is a true lilac grower with an interesting history dating back to the end of the 19th century. Lilacs are the preserve of this special company. The Lilac Specialist has the largest lilac assortment in the Netherlands, and they are happy to give guided tours.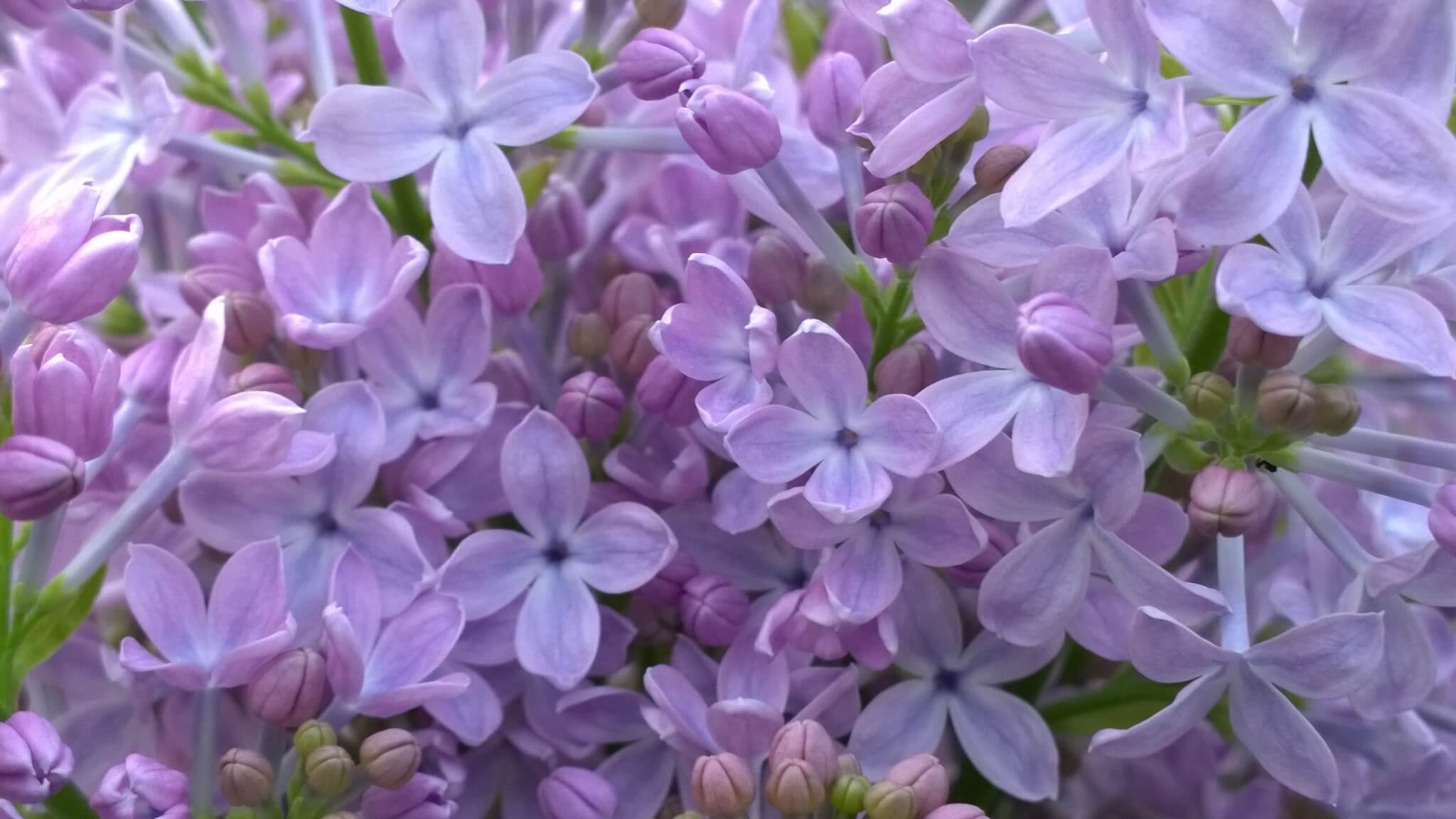 4. Historical Garden Aalsmeer
Do you want to learn more about the history of floriculture and get an insight into special varieties? Then come and visit the Historical Garden. The floral history of Aalsmeer comes to life in this vast area where old varieties of flowers are lovingly preserved.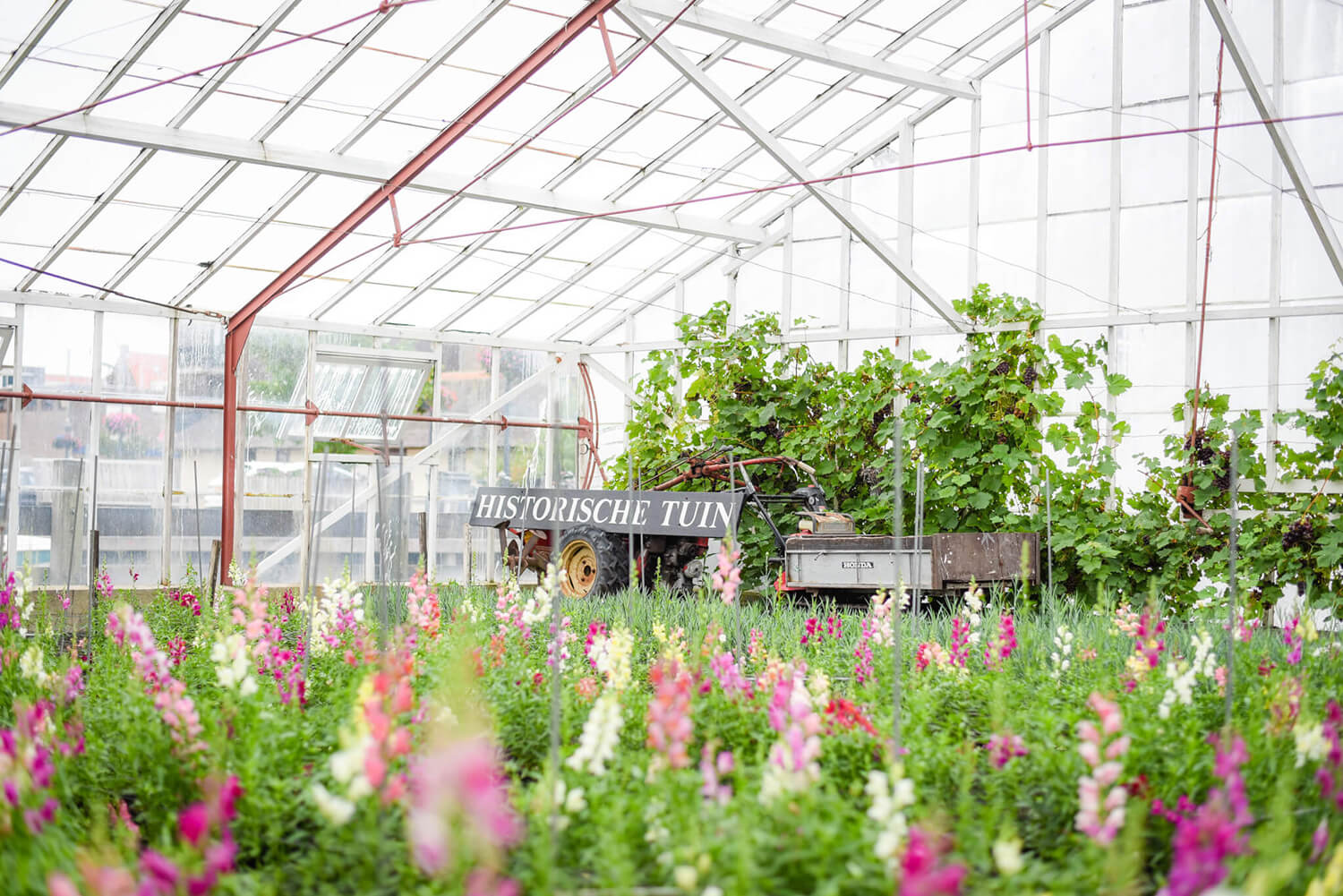 5. Morning Glory Nursery
Making hanging baskets is very hip. The Morning Glory nursery came over from England and gives workshops in the spring. This small nursery in Aalsmeer is full of flowers. It has a large and unique assortment of annuals and special flowers and plants to fill pots, planters, hanging baskets and garden borders. Each year, the Morning Glory Nursery creates all types of hanging baskets imaginable, in many sizes and colours.
6. Rosarium Belle Epoque
At Rosarium Belle Epoque you will find roses straight from the pages of a book, but in real life. Between May and September, you will find three rose gardens with a total of 800 different varieties of roses at this rose nursery. Do you want to look out over a large rose garden at sunrise or sunset? Then Rosarium Belle Epoque will hit the spot!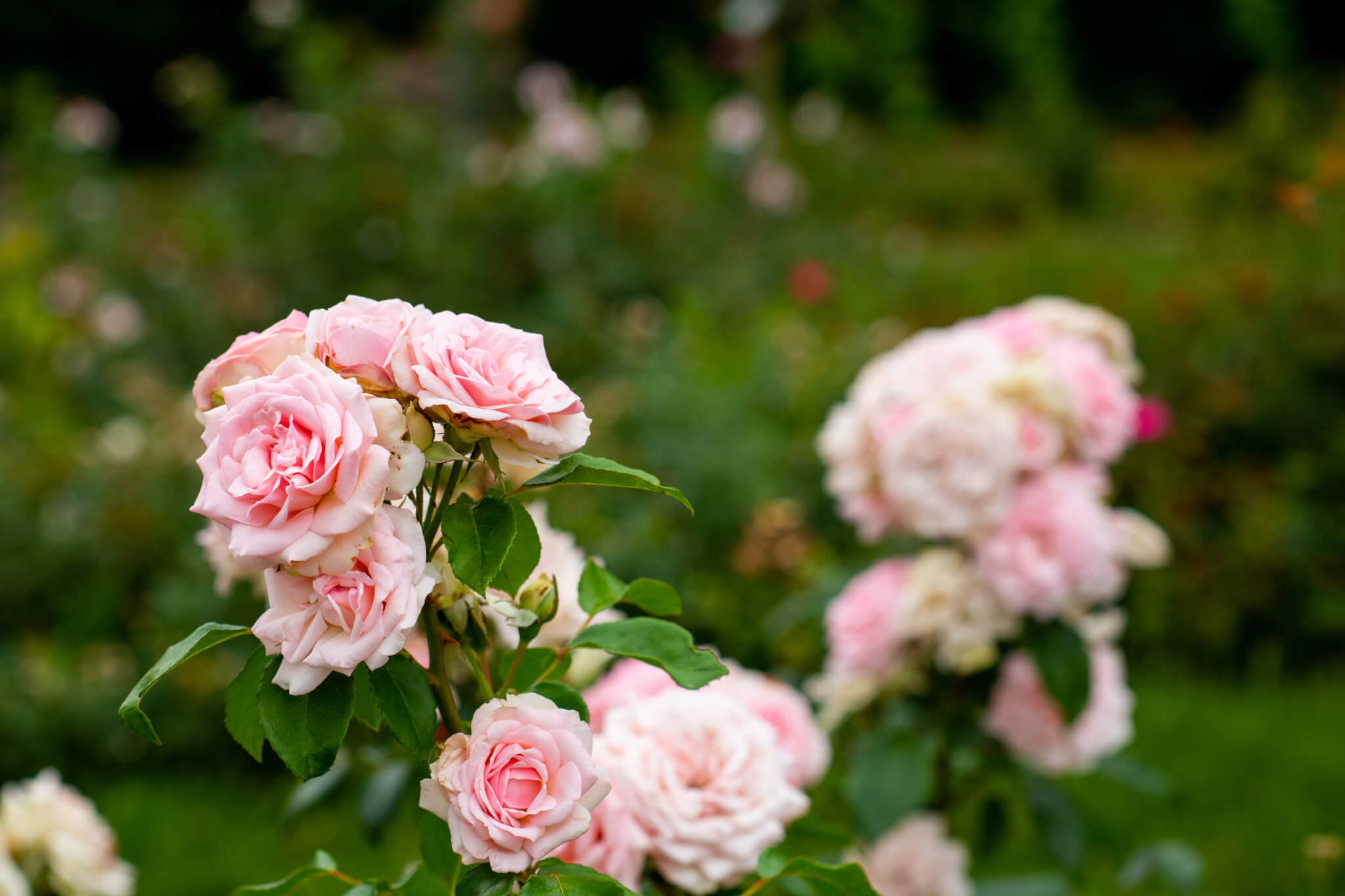 7. Garden centre Het Oosten
Garden centre Het Oosten in Aalsmeer is not only the largest garden centre in the Netherlands, with around 80 sq km of retail space, but it is also a garden centre where you can happily take the children. There are two playgrounds for them to enjoy themselves. The garden centre has everything your heart desires for the garden, from plants and trees to garden furniture and ornamental items. And flowers from Aalsmeer, of course! Take a breather with a cup of coffee and something tasty to eat in the garden café.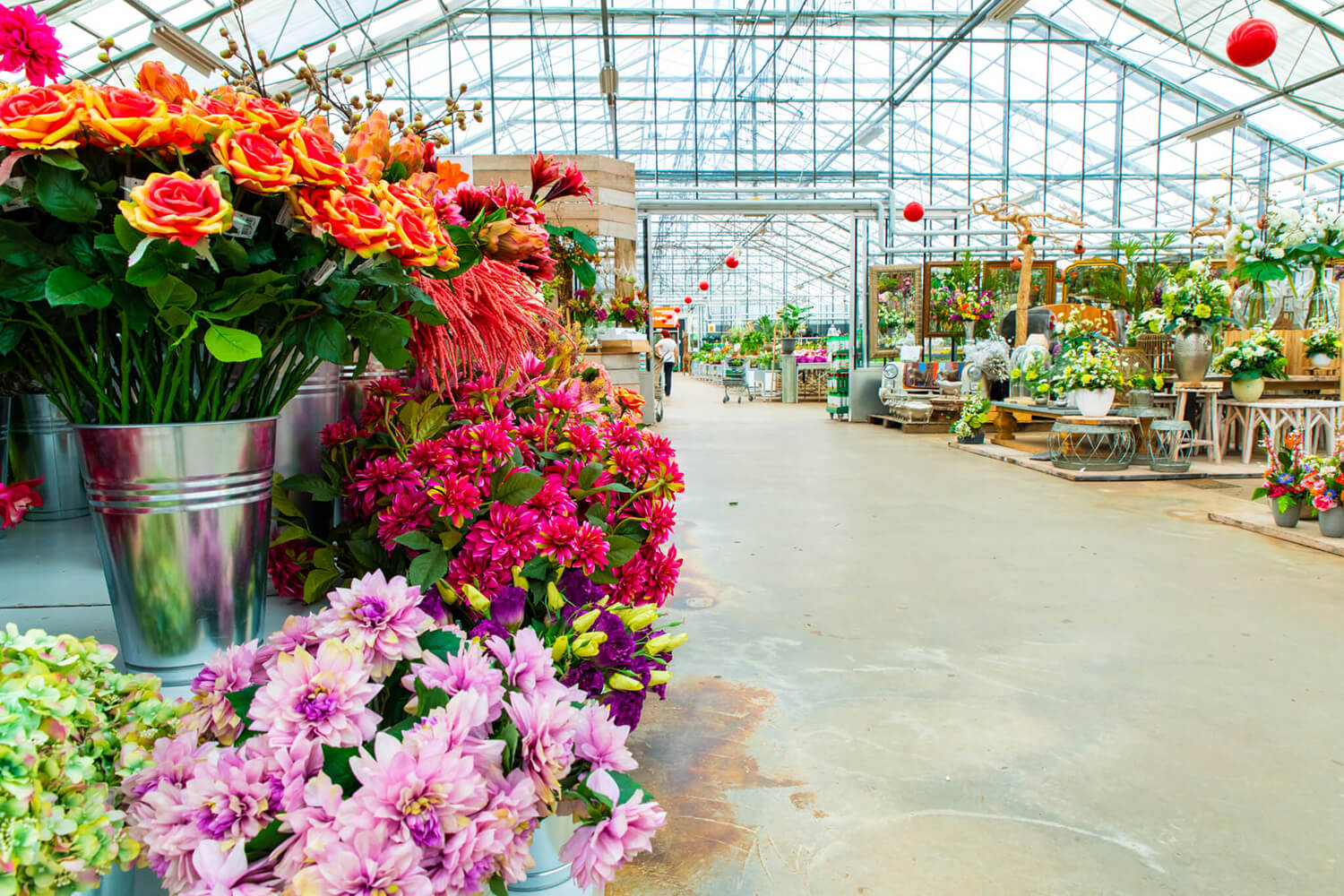 8. Arendshoeve
Do you want to host a meeting or a party in a garden full of plants and flowers in Aalsmeer? The Arendshoeve is also called 'The Garden of Amsterdam'. This is because of its covered, botanical garden of several thousand sq metres where special walls of plants are used to separate the different spaces. It is an event location that will everyone talking for a long time to come.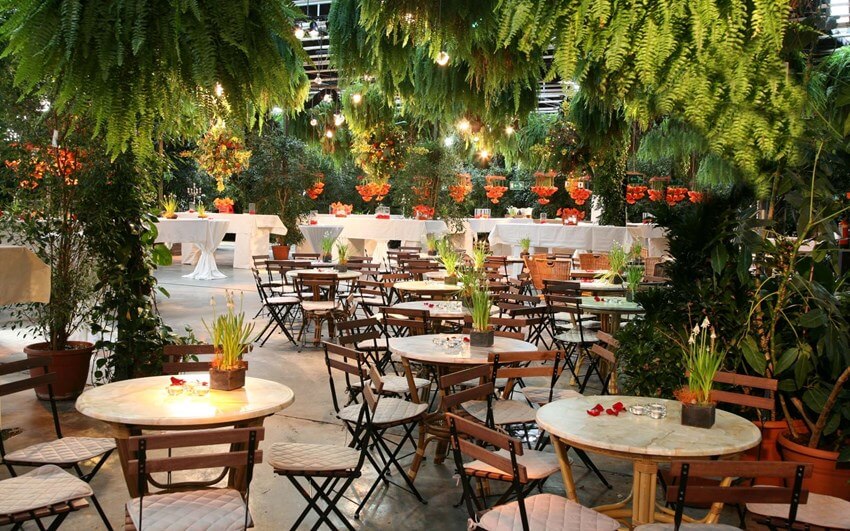 9. Boomkwekerskerkhof
The Boomkwekerskerkhof, also known as the 'Old Cemetery', is well worth visiting. Especially in spring, thanks to the flowering snowdrops and crocuses. A very special churchyard with a remarkable history.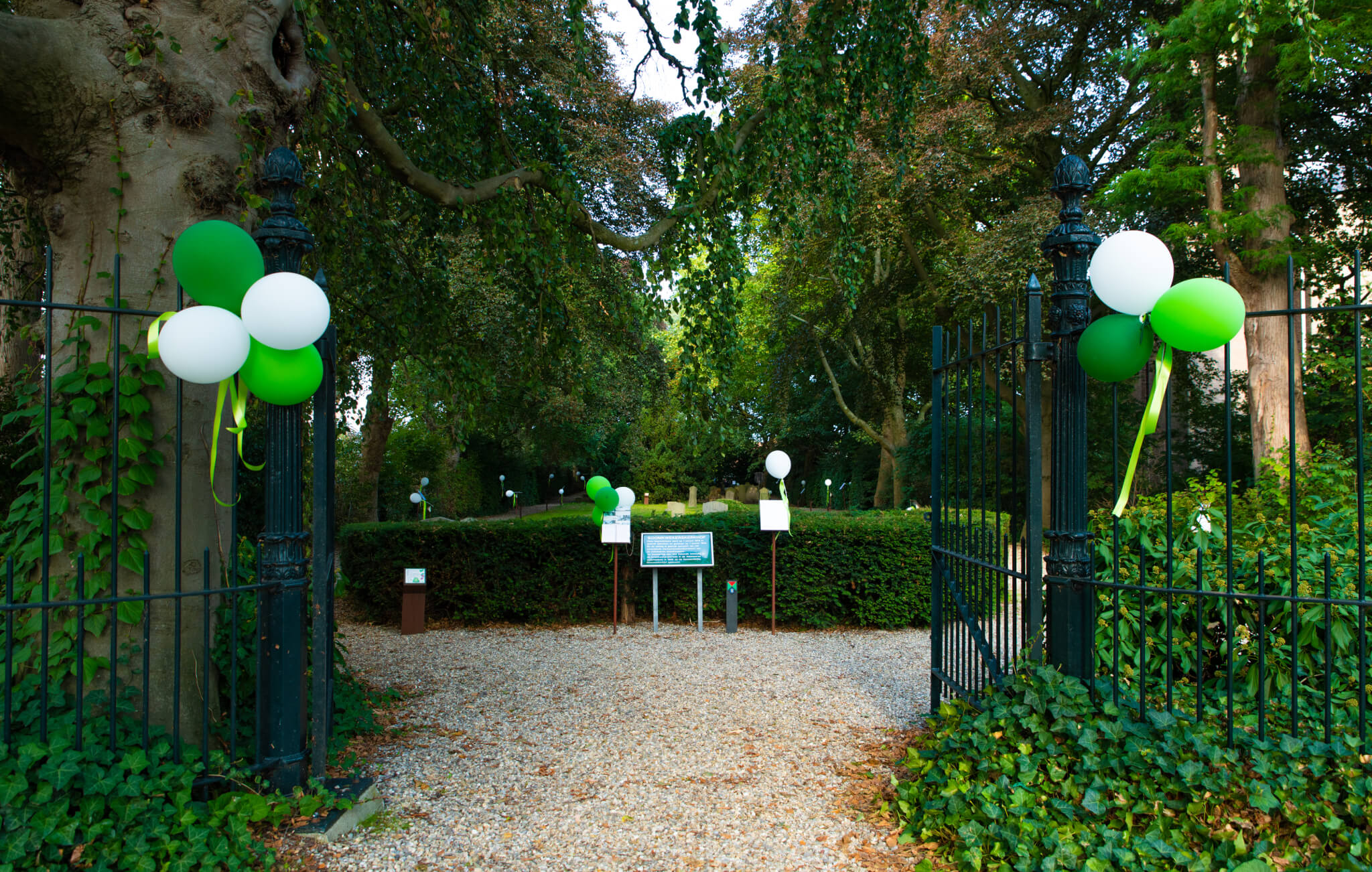 10. Flower Festival
Flowers in Aalsmeer take centre stage during the flower event of the year. The Flower Festival Aalsmeer is a colourful weekend for the whole family, dedicated to flowers, plants, art, music, food and drinks. During this two-day event, Aalsmeer demonstrates why the village is known as the birthplace of floriculture. The festival includes the flower promenade across the water, garden squares, rose shows, nurseries, children's activities, workshops, flower arranging demonstrations and art exhibitions.