Flowers in Aalsmeer: if you are a flower lover you will hardly know where to look in Aalsmeer. It's not surprising that Aalsmeer is known as the flower village of the Netherlands. There is so much to see and do, so we share six flower activities that will make every flower lover happy.
Visit a flower nursery
No visit to Aalsmeer is complete without a visit to one or more of our nurseries. Experience the bustle on the auction floor at Royal FloraHolland Flower Auction or visit the Historical Garden, where the rich floral history of Aalsmeer comes to life. And do you want to be enchanted by the sight and the scents of the rose garden? Then go to Rosarium Belle Epoque. You can also get a fresh bouquet from the 'rose machine' at Engel Rozen 24 hours a day. Also recommended is the open day of the cactus specialist Ubink Kudelstaart which takes place on the first Saturday in June.
Do a course or workshop with flowers
Do you want to try flower arranging yourself? Do you want to enjoy an afternoon with friends, or learn to make serious floral art work? Then come to the world famous Boerma Institute. This is the place to be for recognised professional training courses to become a florist or floral designer. They also offer workshops and courses for anyone who wants to learn about flower arranging.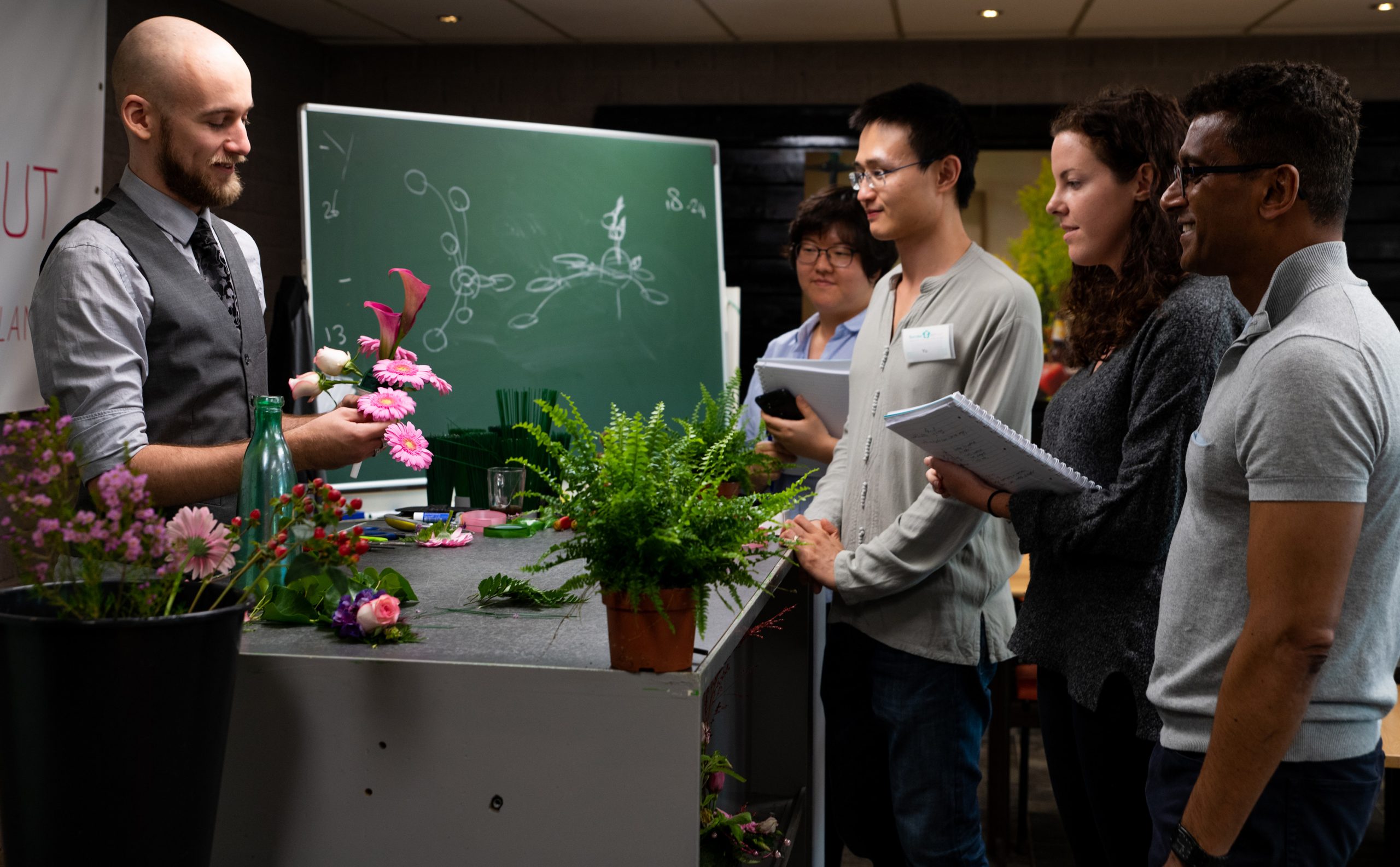 Buy your flowers in Aalsmeer at the large garden centre
Do you like shopping for your garden? Aalsmeer has some large garden centres. Het Oosten garden centre is the largest garden centre in the Netherlands and even has two playgrounds. Ranzijn garden & pets is a specialist shop where you can find everything for your pets, garden and house.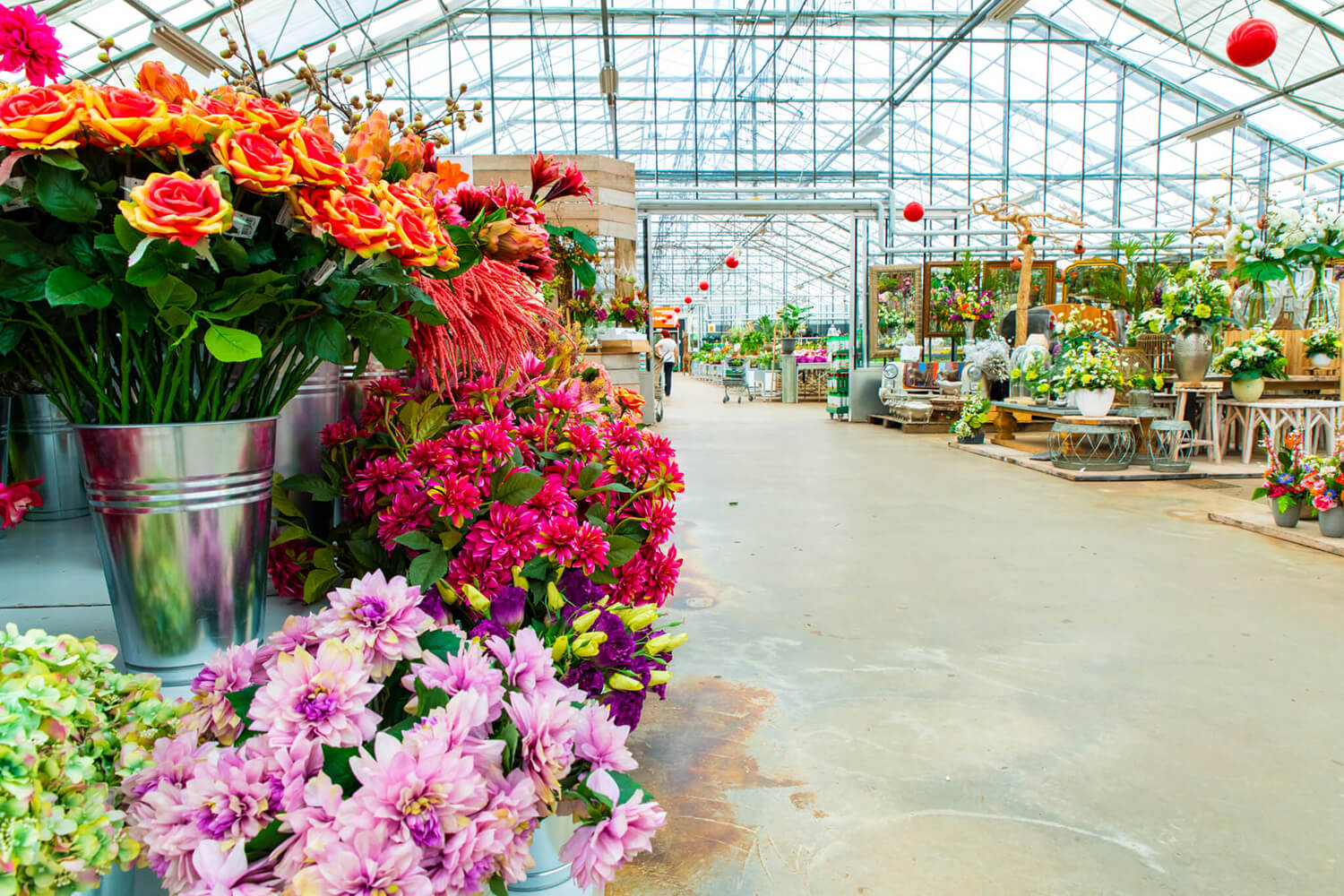 Shop at the best florists
Visit Peter and Marian Stokman, Joop and Ria van Leeuwen and Bloembinderij Raymond for gorgeous bouquets or beautiful plants.
Admire floral art at museums
Flowers are a theme that have inspired so many artists. The 'gathering' of this floral art deserves a special place. And that place is in Aalsmeer, the birthplace of Dutch floriculture. The Flower Art Museum opened here in July 2018. And the Historical Garden is the place to go to discover everything about the history of floriculture.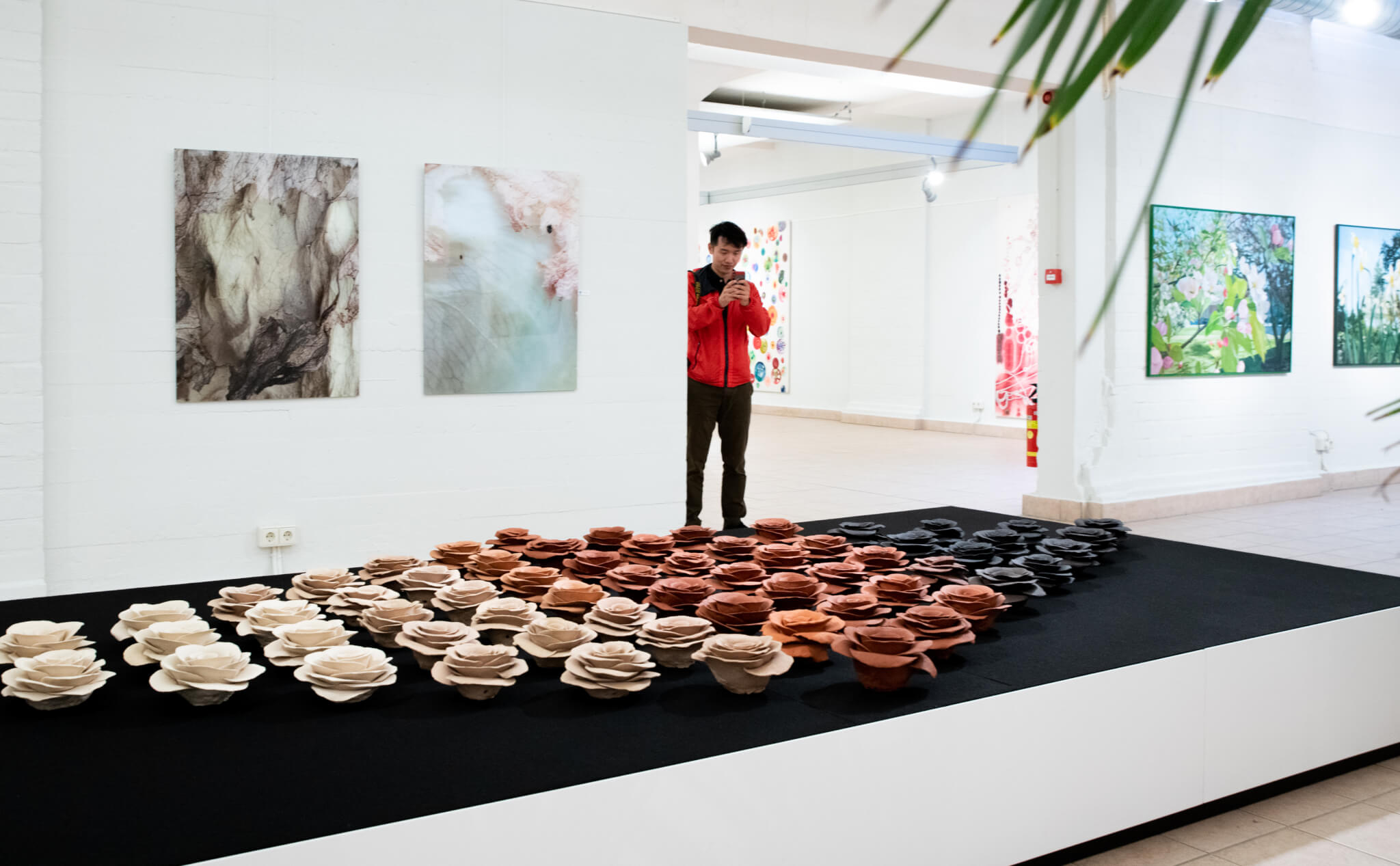 Discover flower-filled events in Aalsmeer
Three tips for flower-related events in Aalsmeer are the two-day Flower Festival, the monthly auction in the Historical Garden and the annual 'Kom in de Kas' (or 'Come to the Greenhouse') event, usually in April. Aalsmeer nurseries participate in this event where greenhouses open their doors to the public.