Would you like to spend an afternoon arranging flowers with friends? Or would you like to work towards an official master's degree in floral arts? Whichever level you want to take to learn how to make flower creations, all arrows point to the Boerma Institute. This is the only private flower arranging school in the Netherlands. And it is within bouquet-throwing distance of the flower auction in Aalsmeer. How could things be any different in the flower village of Aalsmeer?
Boerma Institute Aalsmeer
Boerma Institute in Aalsmeer is the first and only international Floral Design School in the Netherlands. It is the place to come for recognised Dutch Floral Design courses to become a florist or floral designer, and for workshops or courses for anyone who wants to learn how to arrange flowers. Outside the Netherlands, this international vocational school has locations in Taipei and Taiwan. The Boerma Institute is also represented in Tokyo and Holambra, Brazil.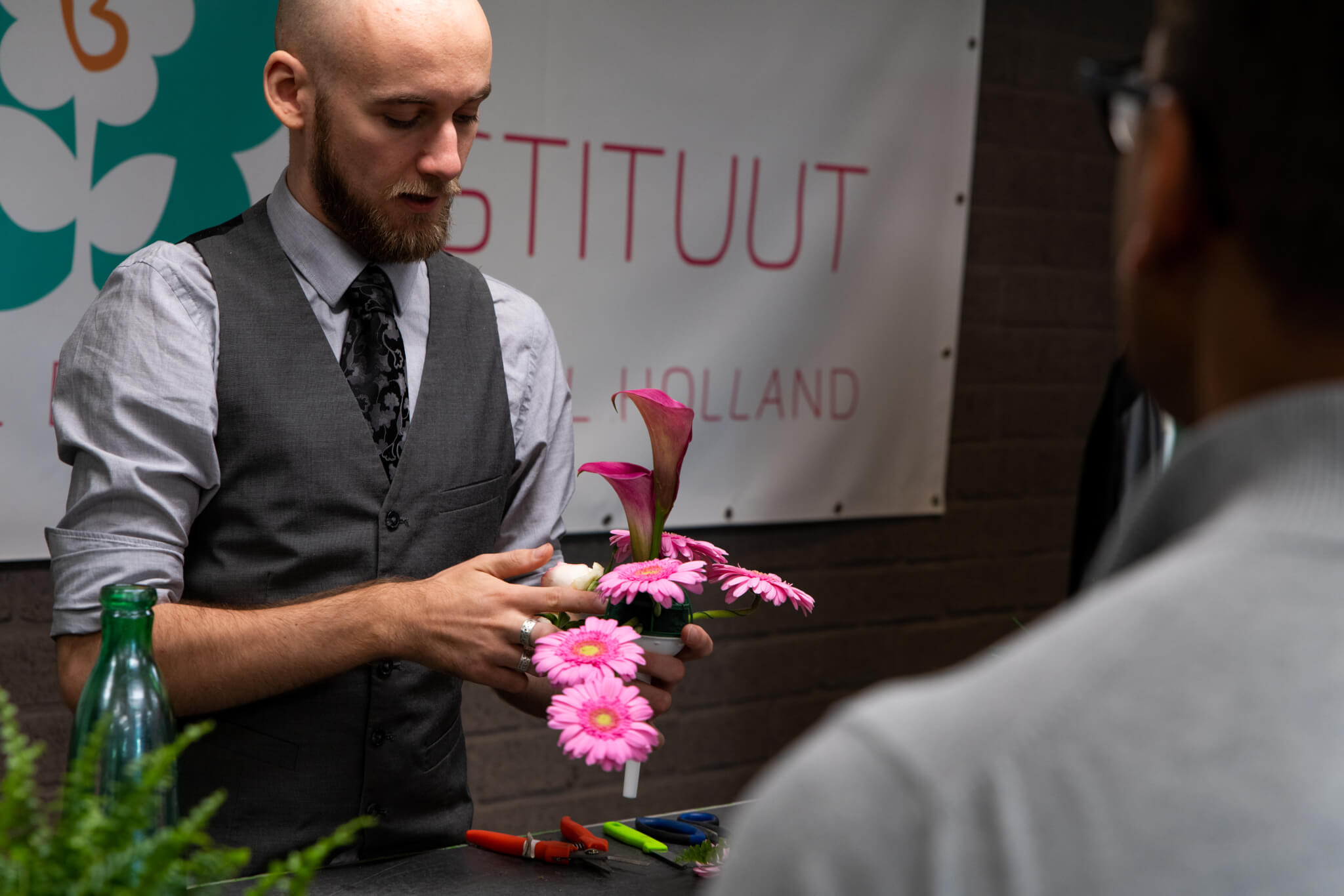 Since its formation in 1980, thousands of students from all over the world have completed their training at the Boerma Institute. From professionals to enthusiasts, everyone can count on professional training and guidance. In addition to the professional training, courses and workshops, flower lovers can admire the informative flower art demonstrations during the Open House, given by students and / or teachers from the (international) professional training courses at the Boerma Institute.
Flower shop and webshop
Boerma Institute is located in two green greenhouses on Legmeerdijk. A small team of permanent teachers work here, supported by an experienced group of freelancers and working with internationally renowned floral artists. At this location in Aalsmeer, students can also visit a small shop, where they can buy the materials they work with during the course or workshop. They can also buy decorative materials and flower arranging books and magazines, or just browse around. There is now even a professional 'Floral Design Supplies' website.