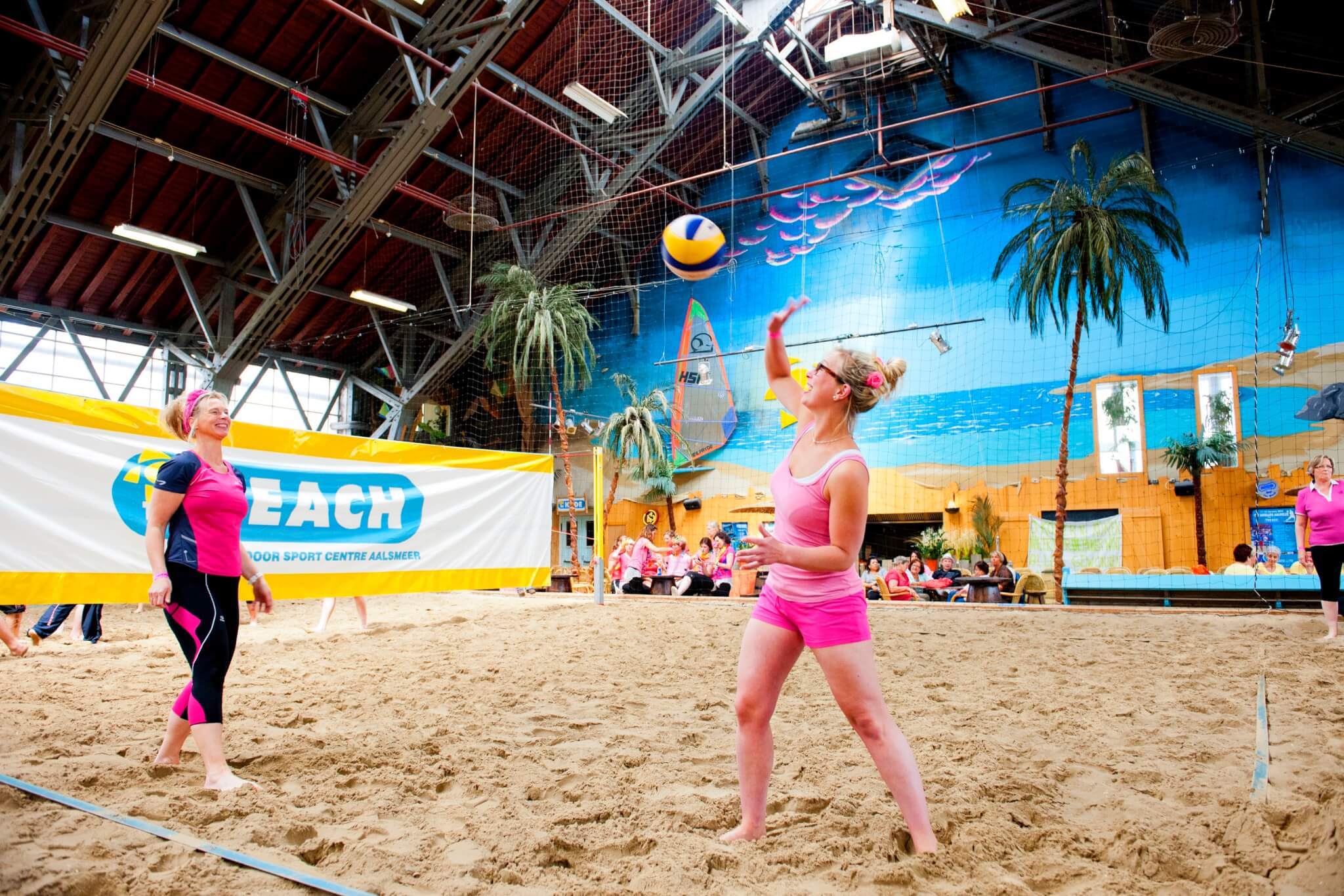 Sport, work and family
The Beach Aalsmeer has one of the most child-friendly restaurants in Aalsmeer, free parking, a historic auction room and a beach lounge. It is an event centre where sport, work and family come together. Events such as the NK Beach Aalsmeer take place here. Weddings, staff parties, drinks, team outings and parties are also part of the list of events held at The Beach Aalsmeer. A lot of beach volleyball is played here, but you will also find beach football, beach basketball, beach tennis, beach rugby and beach frisbee.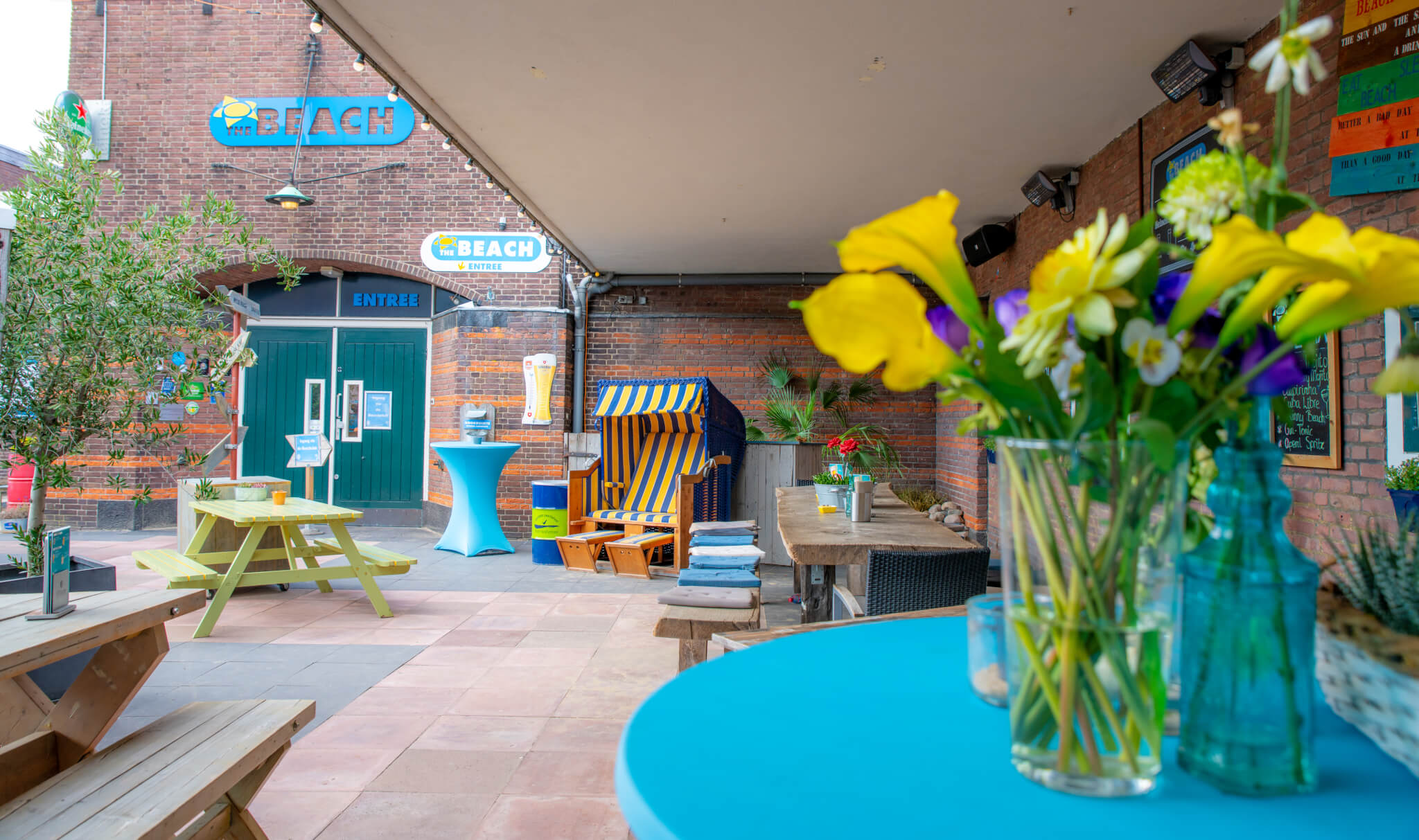 Old flower auction Aalsmeer
The Beach is located in the old flower auction building in the flower town of Aalsmeer. It took over this unique building in 1996. Today they have three tropical sports halls with six professional beach volleyball courts on six cubic metres of heated sand. It is the largest covered beach in the Netherlands.