Restaurant The Beachclub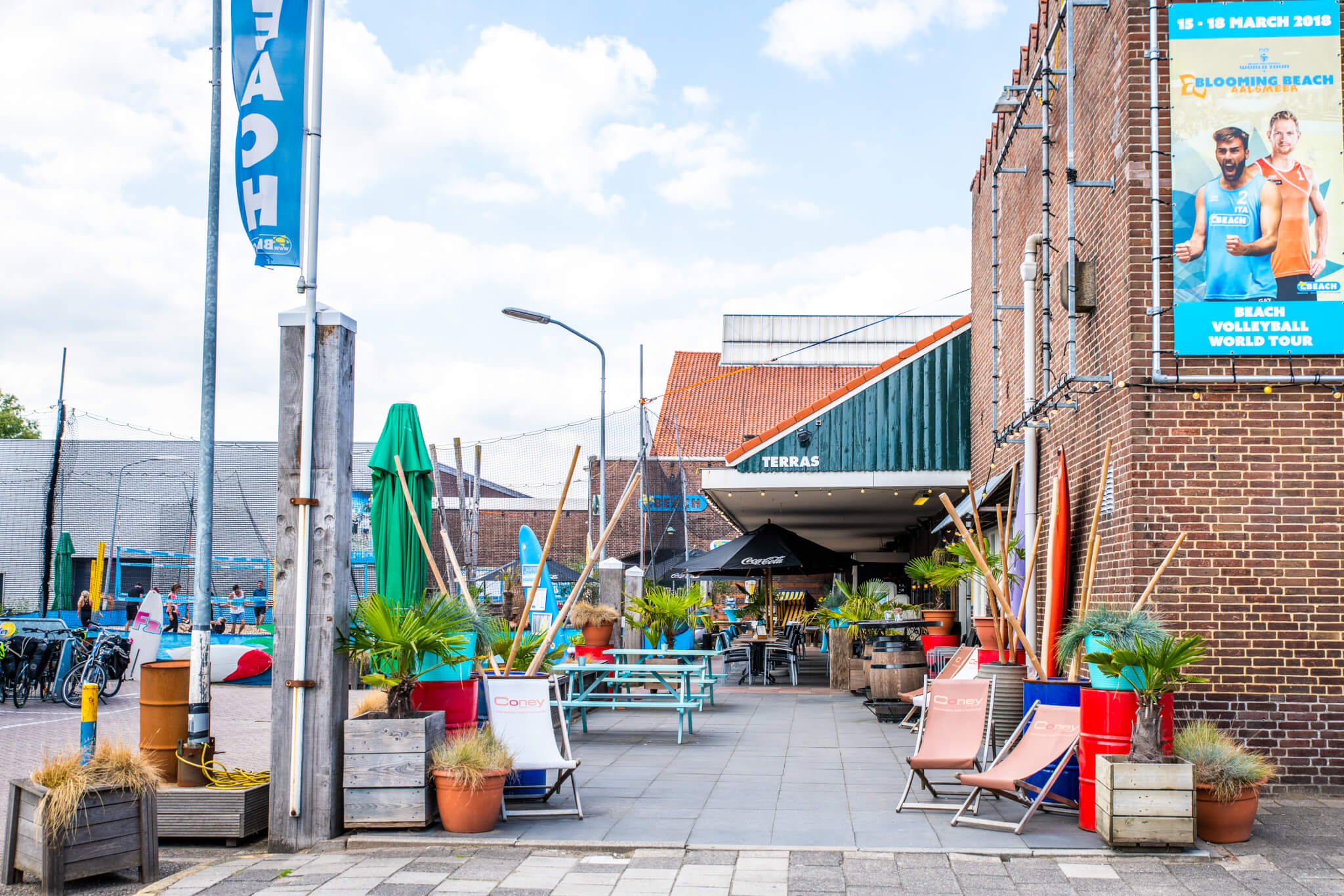 While you enjoy a selection of dishes served on a metre-long surfboard, the children can play safely, supervised by Kidswatch at The Beachclub. Sit on the terrace on a Saturday and Sunday in the summer to watch the beach volleyball players and soak up the sporty atmosphere that prevails in Aalsmeer.
Always summer at this restaurant in Aalsmeer
At The Beachclub it is always summer! So when the weather is bad, you take a seat in this restaurant in Aalsmeer. As well enjoying the culinary surfboard on Saturdays and Sundays in the summer, you can take your pick of the à la carte dishes at The Beach restaurant any time of the year.
The most child-friendly restaurant in the Amsterdam area
The Beach in Aalsmeer is not only one of the largest indoor and outdoor beach locations in the Netherlands, it is also one of the friendliest restaurants in Aalsmeer where you will enjoy eating with children. In fact, The Beachclub is the most child-friendly restaurant in and around Amsterdam. So, add it to your restaurant list!