Would you like to sail on the Westeinderplassen by boat or sloop? Many of the hundreds of islands in this area are privately owned, so you can't moor there. Five of the islands in Aalsmeer are public, and they have 100 berths between them.
The five accessible islands
There are five public islands in Aalsmeer. There are also 10 berths in Aalsmeer Oost at the Recreation Support Point on the Ringvaart, from the centre in front of the Bosrandbrug. The municipality also operates two other visitor ports with amenities; at the Praamplein and the Kolenhaven. The harbour master will charge for a berth in these ports.
Is the island in Aalsmeer that you want to visit a public island? They are:
Ravensteinakker (at Kleine Brug)
Kleine Poelakker, De Heerlijkheid
Starteiland
Kleine Brug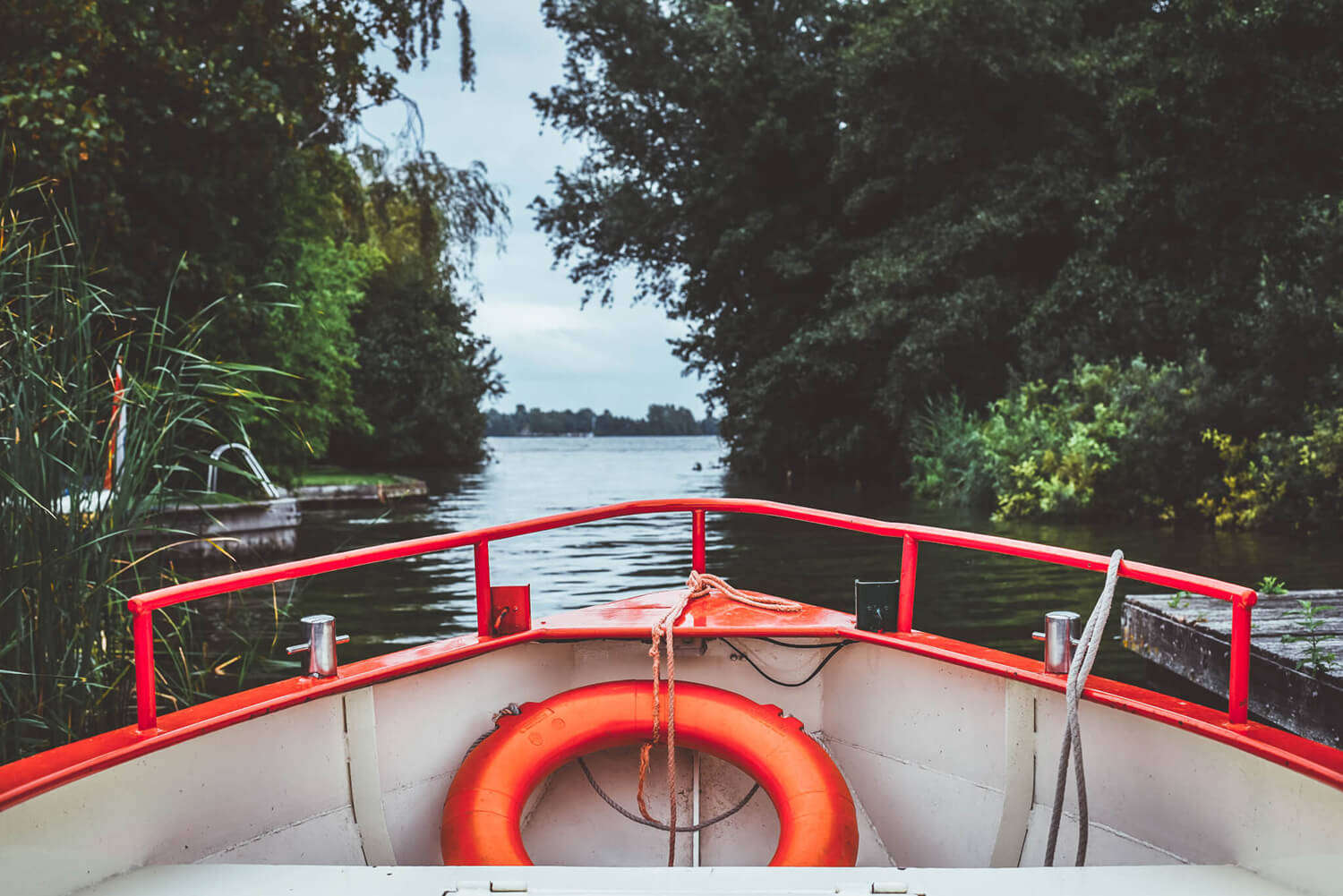 A day trip on the Aalsmeer islands
The public moorings are primarily intended for day trips, but it is also permitted to spend the night on your boat. You can stay on an island in Aalsmeer for a maximum of 48 hours. This rule applies to the entire area of the Westeinderplassen and the Oosteinderpoel.
Polder area Aalsmeer-Oost
The polder area in Aalsmeer-Oost is just as beautiful and special as the Westeinderplassen. This is more than just a sailing connection between Amsterdam and the Westeinderplassen. A highly recommended way to get to know this underrated area is on the Aalsmeer Canal Cruise in an original covered wooden boat. Skipper Jan Koster knows the history of this amazing polder area better than anyone. You can also enjoy good food at restaurant ZAAI Kweek & Eet which is only for groups and events.