When the weather is fine, Surf Island is a must for anyone who wants to enjoy the Westeinderplassen in a sporty or relaxed way. From the sandy beach, lawn area and the Westeinder Pavilion restaurant you can enjoy views right over the bay. Thanks to its location, the Surf Island is a sheltered and safe environment where windsurfers and swimmers stay in sight.
Surf Island Aalsmeer is accessible by land and water
The sandy beach at Surf Island Aalsmeer slopes gently down to the water and is ideal for children. Only boats without motors can reach the beach. Surf Island is accessible by both water and land. Do you like having a picnic? Then you will be happy to sit on the large lawn area. Are you travelling by car or boat? This recreation area has a new parking area for cars, and there are boat moorings at the Westeinder Pavilion.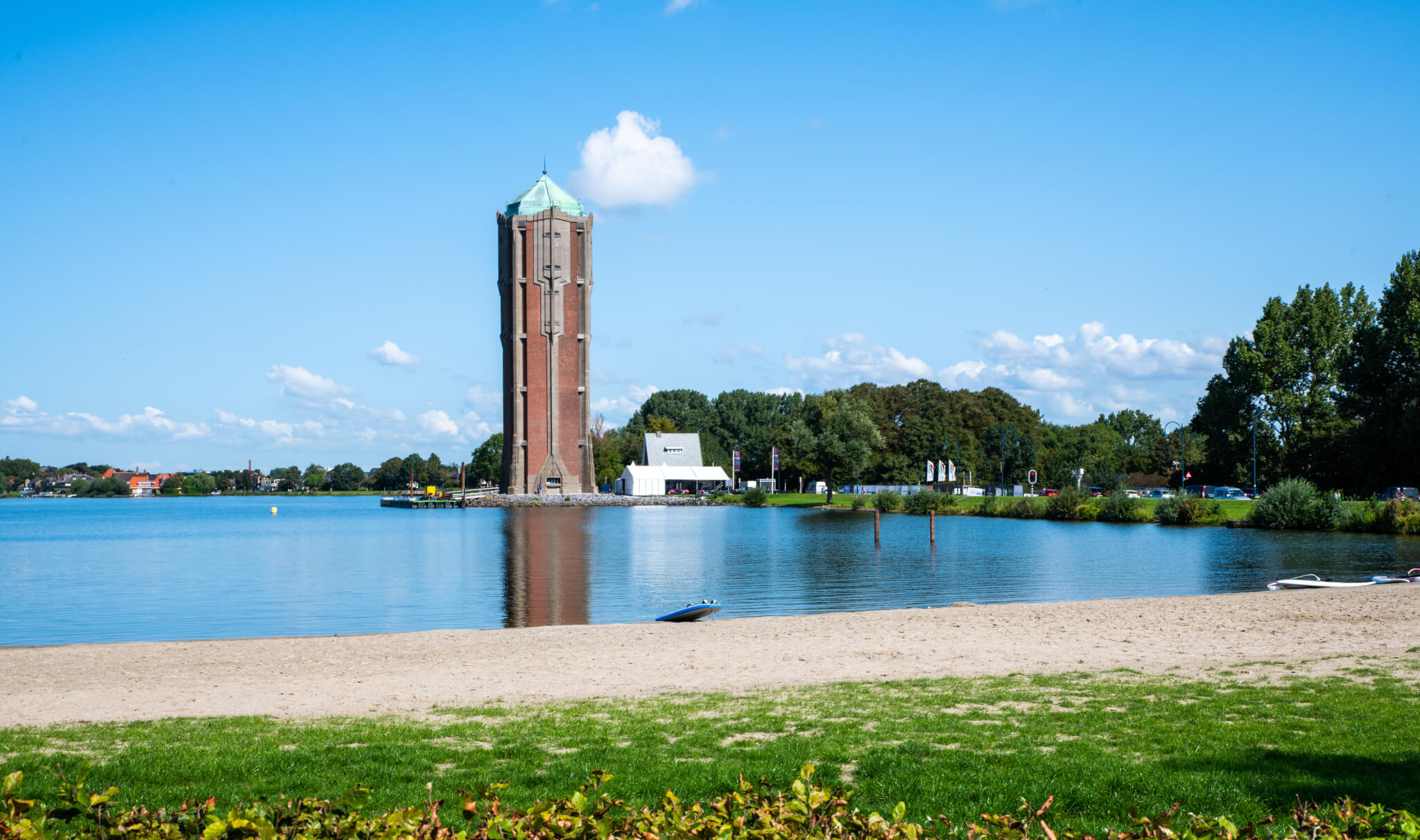 Water sport recreation area Aalsmeer
Surf Island Aalsmeer is the meeting place for sports activities on the Westeinderplassen. You will find the Aalsmeer Windsurfing Club here as well as the Water-skiing Club. You will also get the chance to try out relatively new water sports, such as stand up paddleboarding and flyboarding here. You can take part in original teambuilding activities, organise a day out with friends or host a children's party. Talking about events: Surf Island Aalsmeer is also a regular setting for festivals and markets.