Water and flowers in Aalsmeer. This combination makes Aalsmeer the flower village on the water. A 'world village', a stone's throw from Amsterdam and Schiphol. Flowers and water dominate here, because Dutch flower traders, boat builders, growers and sailors have made Aalsmeer an authentic and vibrant part of the Netherlands. It has great appeal for all ages, for sports enthusiasts, water enthusiasts, nature lovers, flower lovers and lovers of French food.
Flowers from the Netherlands make Aalsmeer the flower capital of the world
Aalsmeer is the flower capital of the world. This floral history dates to the beginning of the 20th century and grew out of an idea from a couple of flower growers in Aalsmeer. They realised that setting up an auction would provide a better price for their products. They struck gold! The growers planted the first seeds of what has become the largest flower auction and the largest indoor trading building in the world: The Royal FloraHolland Flower Auction.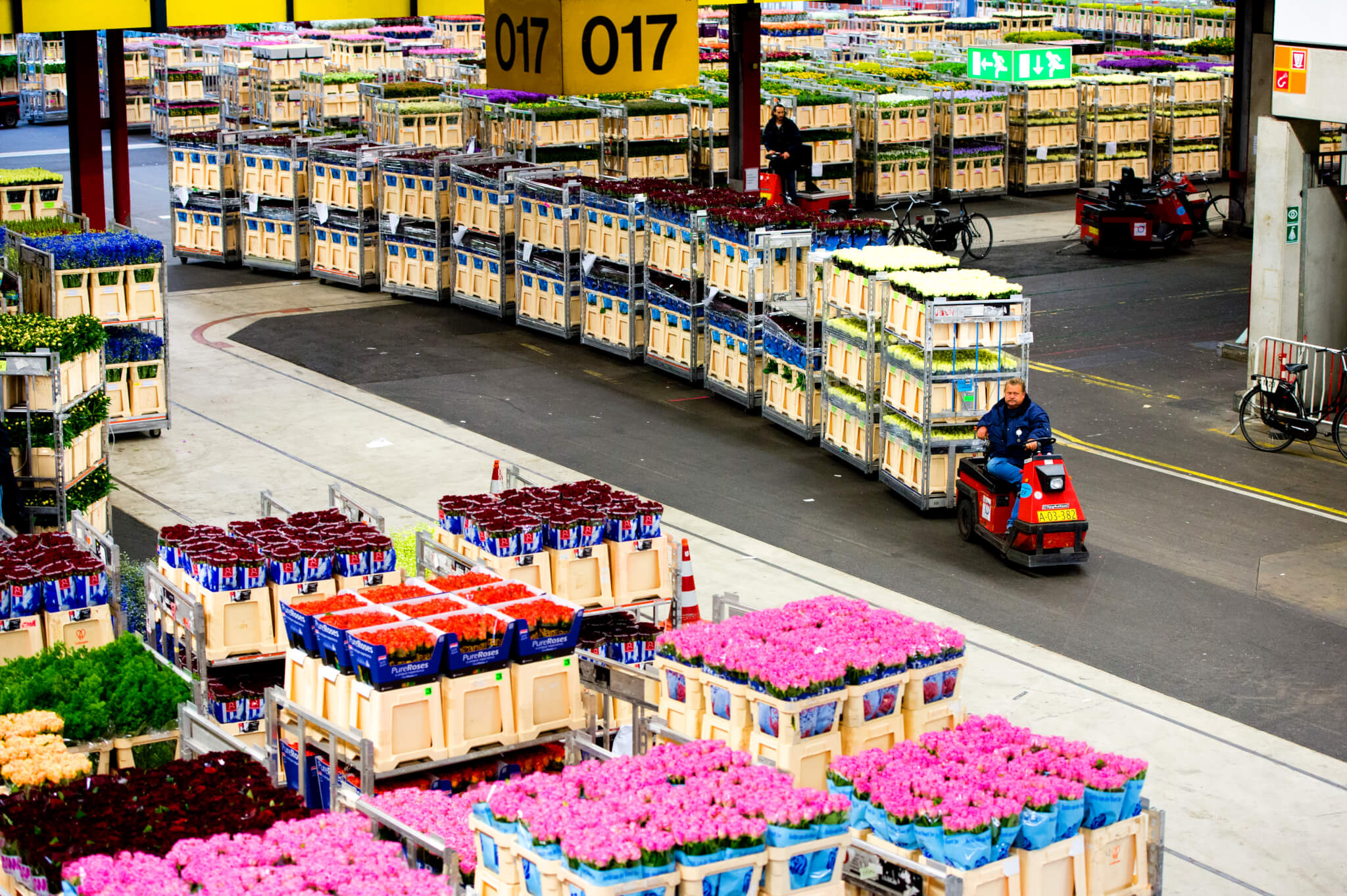 On and around the water of the Westeinderplassen
Aalsmeer is blessed with a fantastic water sports and nature reserve: the Westeinderplassen. It also the best kept secret of the area. Here you will find a mixture of beautiful scenery, water fun and relaxation. Enjoy the flora and fauna to the fullest, on the water and ashore. Active visitors can entertain themselves with water sports activities, and those who enjoy the quieter things in life can relax on the beach, terrace or the deck of a boat.