Windsurfing in Aalsmeer
The Windsurfing Club is a well-known base for windsurfing in Aalsmeer for all ages. The instructors are trained in-house and are all enthusiastic members of the Windsurfing Club. You only need three lessons to be able to go up and down the water on your own, and to know exactly how the wind and the weather influence windsurfing. Terms such as 'tack' or 'jib' will be your new catchphrases in no time.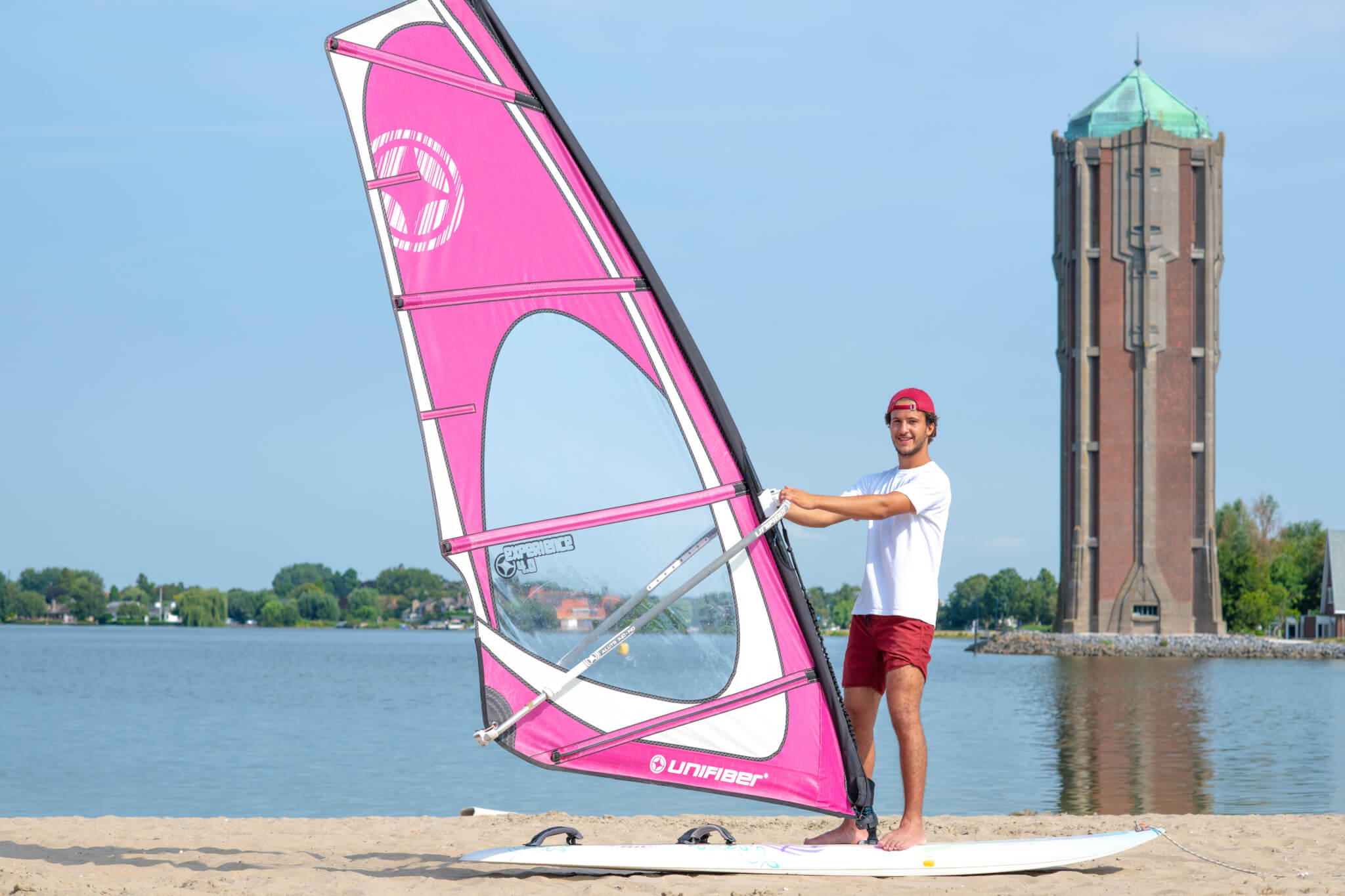 Surf Island in a bay
The Surf Island is located in a bay, so windsurfers always stay in a protected and controlled environment. And it's certainly no punishment to look over the bay from the purpose-built beach next to the clubhouse. An additional advantage of this location is that lessons almost always take place, whatever the weather. For security, a motorboat is always at the ready.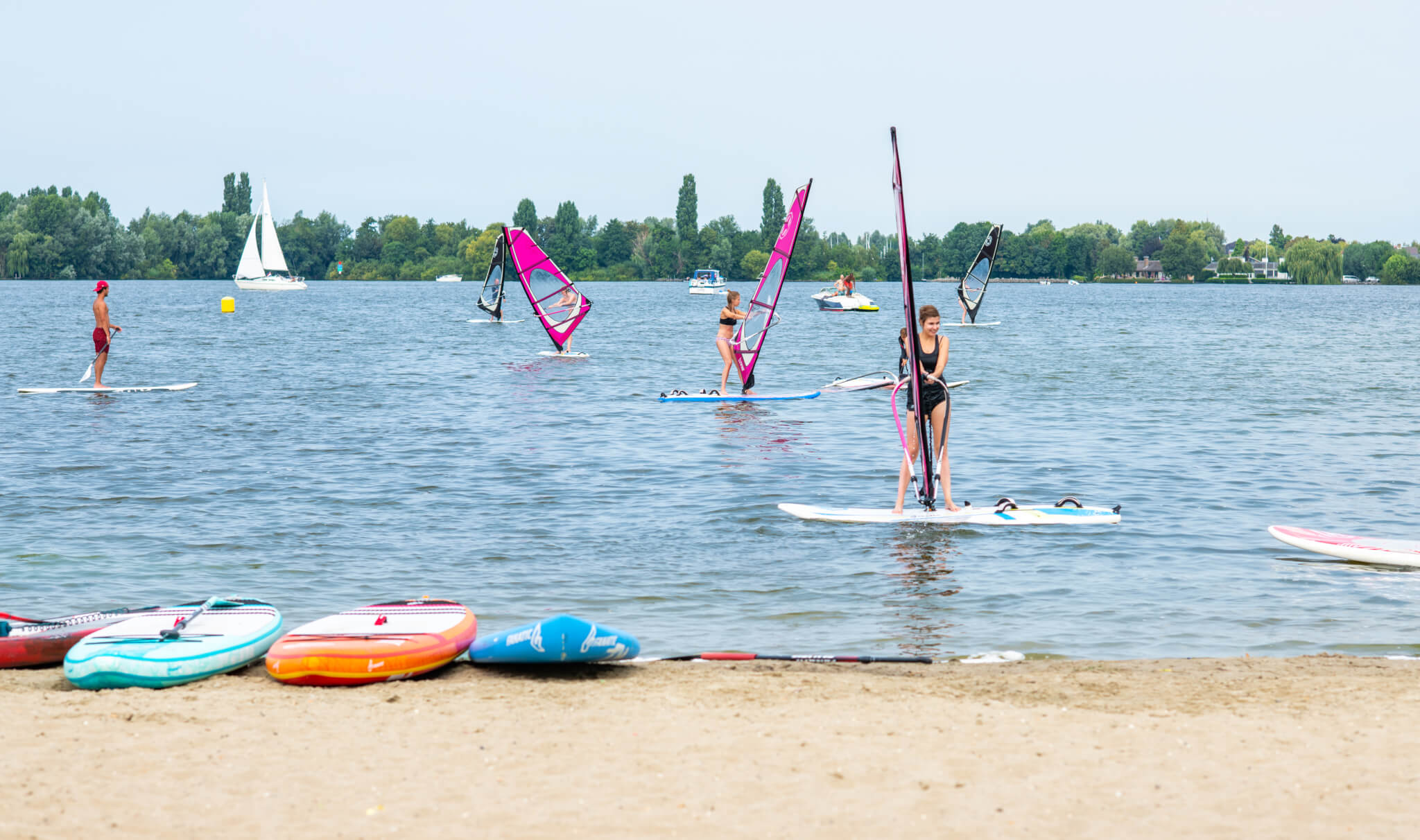 Windsurfing Club events
They love events at the Aalsmeer Windsurfing Club. Sometimes sports events, sometimes just for fun. From a weekday evening of stand up paddleboarding to a wine tasting during the club evening. On the sporting front, the Westeinderplassen in Aalsmeer has been the setting for Aalsmeer Grand Prize since 1993: a windsurfing competition for all ages, at all levels.