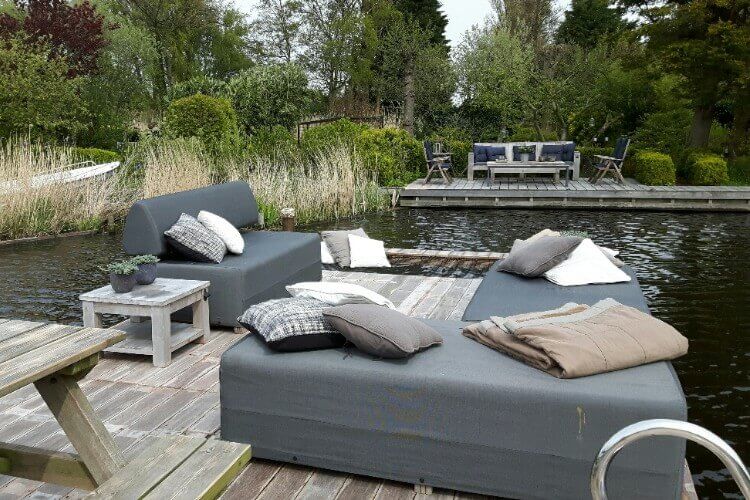 Events on VissersVreugd island
Are you thinking of throwing a party? VissersVreugd is the place to be for a small-scale outdoor party located on the Dutch lake known as the Westeinderplassen. In total there is room for up to eighty people; forty lounge seats and a further forty seats around the bar tables. The island also holds a successful reputation for hosting children's parties on and around the water. But actually, there's always reason to party, right? Now you can also rent the island – or part of the island – to sail with friends or family, have lunch, barbecue and swim.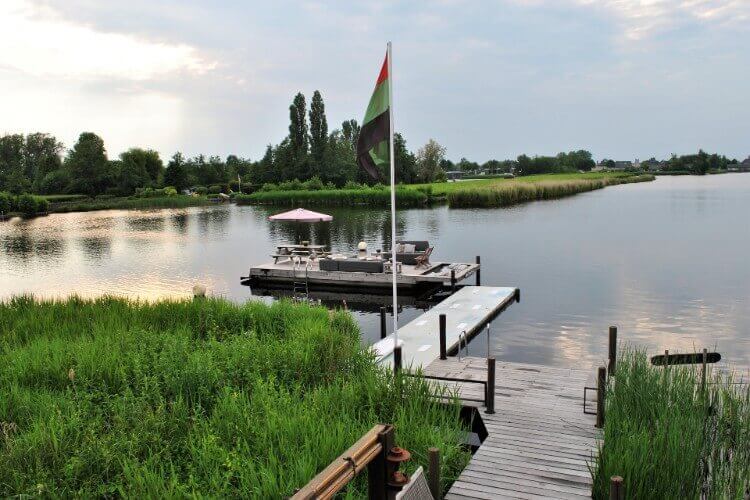 From rubbish tip to dream island
The island was purchased in 1999 at which point it was totally covered with weeds and rubbish. Jan and Nina, and their families worked together for years in making their dream island become a reality. Everything on the island was designed, built and constructed by Jan and Nina themselves. And now they are able to enjoy their island success together with their family, the chickens and Gijs the goose. The island also boasts high quality bathing water around its shores.