Stand Up Paddling Aalsmeer
SUP stands for stand up paddling, which has quickly become a popular and full-fledged water sport. A stand up paddleboarder was an unusual sight on the Westeinderplassen a few years ago but is now part of our local water sports. More and more people paddle on these wide and stable boards, usually from the Surf Island Aalsmeer. But other trips are also possible, for example to the Amsterdamse Bos.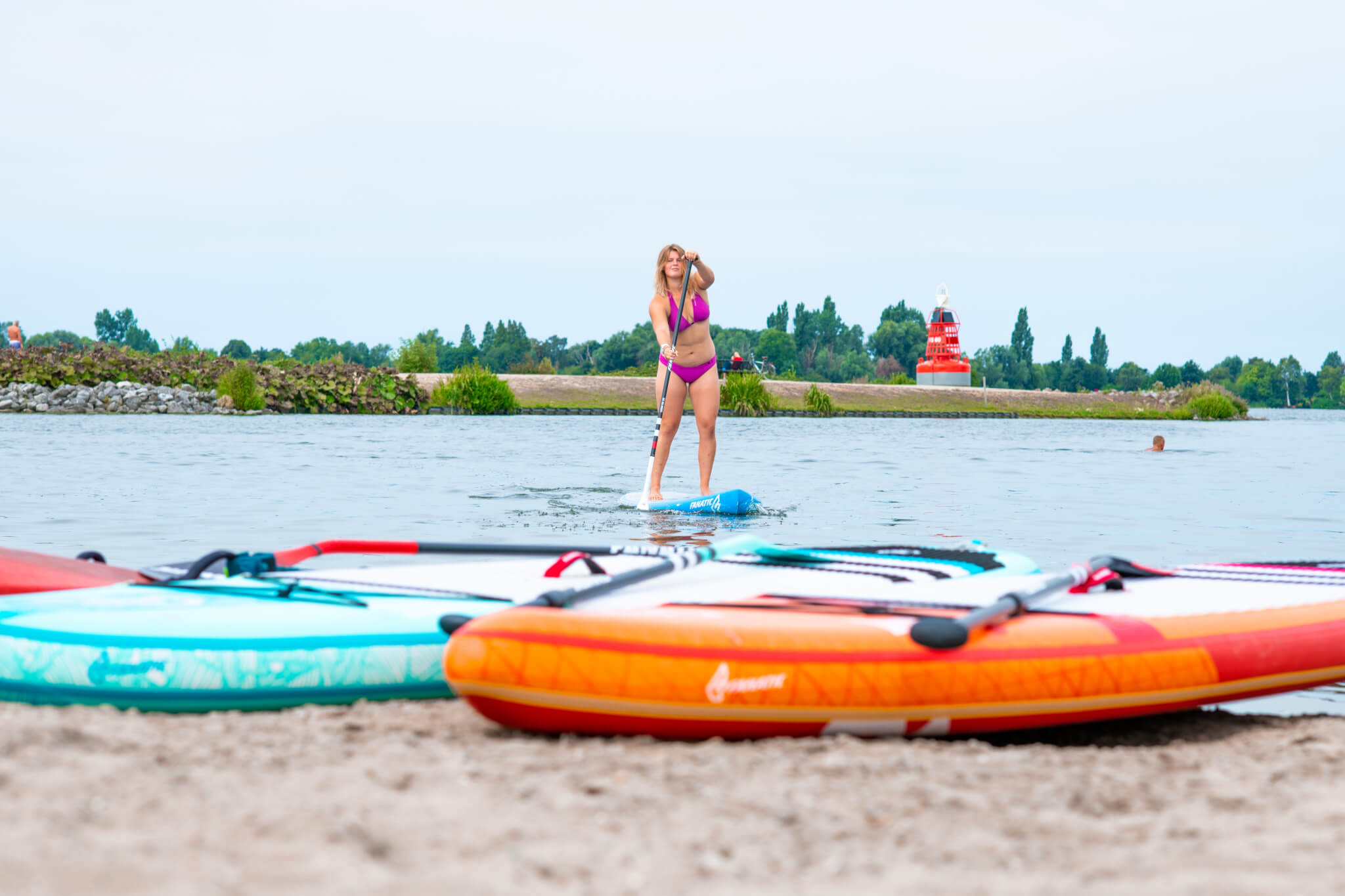 Supventure packages
Supventure Aalsmeer also provides group packages and clinics in addition to individual classes. Stand up paddling is fun to do on your own, but it's much more fun in a group.  Do you want to do something completely different with colleagues, friends or for a children's party? Why not book a group package at Supventure for a SUP trip on the Westeinderplassen, followed by drinks and/or a barbecue? You can also have dinner on the terrace at the restaurant next door. Overlooking the water and all the activities. And if you prefer to find your own place to have a picnic, then filled bags can be delivered to the desired location.