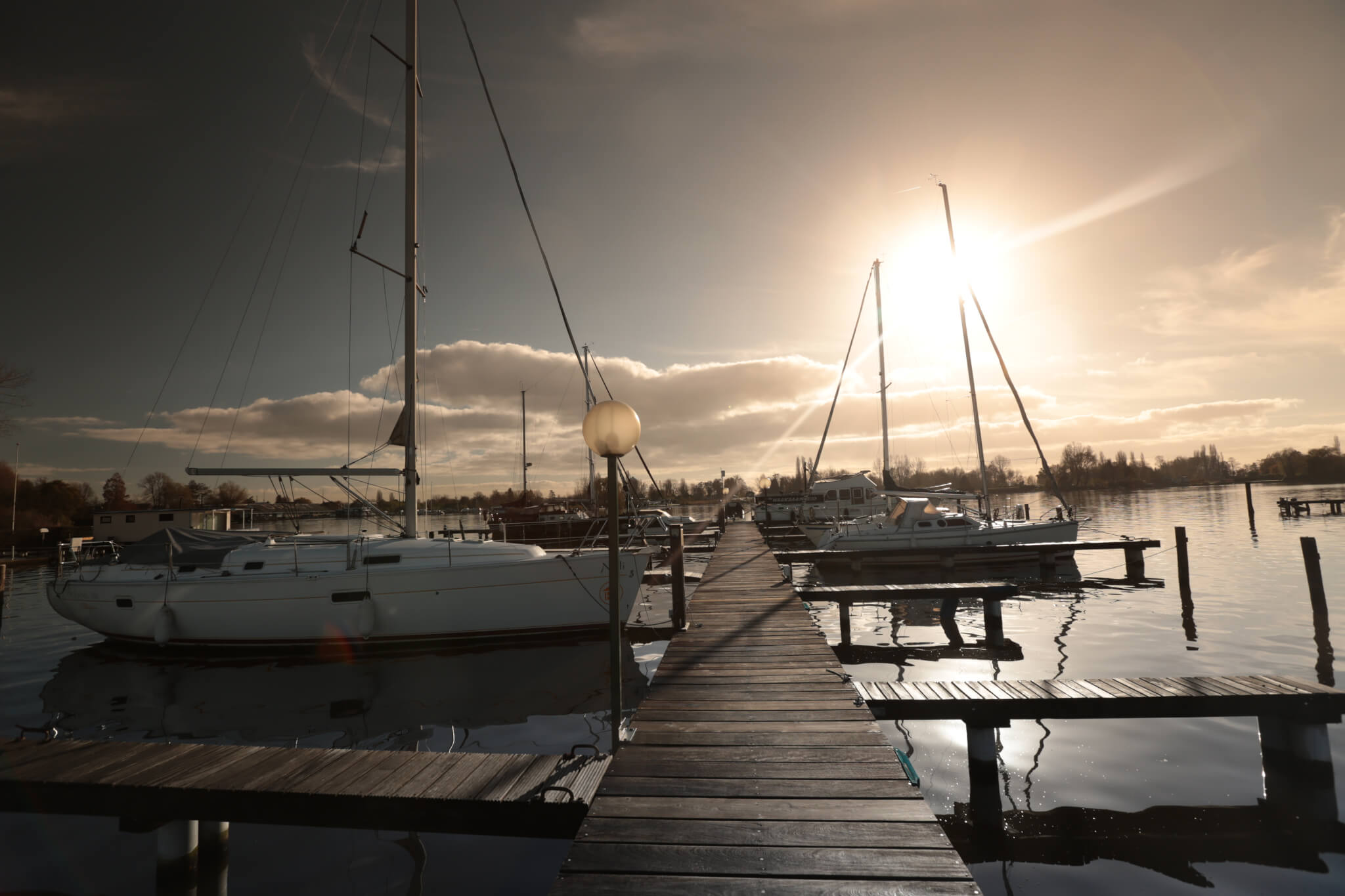 Stenhuis Marina in Aalsmeer
Stenhuis Marina is, as they say themselves, an all-round water sports company with a great atmosphere and excellent facilities. It was started in 1949 by Jan Stenhuis at the end of the Uiterweg. At that time, there were only houseboats here and a shed for storing wood and tools. In 1956, they bought a new piece of land, built a jetty and an outdoor shed, and started to rent out boats at the weekend. They also built cabin boats for America here as part of the Marshall Plan. Stenhuis Marina was born and has expanded over the years with some 280 ships, boat rental and the new popular water activity: stand up paddleboarding.
Paddleboarding on the Westeinderplassen
Get to know the Westeinderplassen in a different and more active way. Stand on a board, hold a paddle in your hands, brace your legs and you will soon feel like a lifeguard in Hawaii. Stand up paddleboarding was created in Hawaii by the lifeguards to keep an eye on novice surfers. The paddle keeps you more stable on your board, which is a lot harder when surfing. You also need waves for surfing but not for stand up paddleboarding. With paddleboarding, you move gently over the water and have time to enjoy the surroundings. It may require a little more focus, balance and athleticism for beginners, but anyone can do it. So, give it a try on the Westeinderplassen in Aalsmeer.