Amsterdamse Bos and the Amsterdam School style of architecture
Whilst you find yourself in the vicinity of the mighty Schiphol, on the other hand you are just metres away from the glorious peaceful woods of the Amsterdamse Bos. The Amsterdamse Bos is an area of 100 square kilometres affording an abundance of trees, grass, water, bike and walking paths. The nature theme continues throughout the Renaissance Hotel, where the hotel's interior focusses on the woodland. In the lobby for example you can observe an exhibit of a huge kingfisher whose natural habitat is to be found in the Amsterdamse Bos. As you walk past the kingfisher, this work of art turns into a forest landscape.
On the way to your hotel room, you'll end up feeling like you're walking through the Amsterdamse Bos itself. On leaving the elevator you come face-to-face with a large wall of mirrors. The woodland has been projected onto this wall, giving the impression that you are totally surrounded by nature. The lighting is set to create the perception of the sun's rays shining through the woodland leaves. Besides all the nature aspects to be admired in the hotel, the interior design is based on the Amsterdam School style of architecture.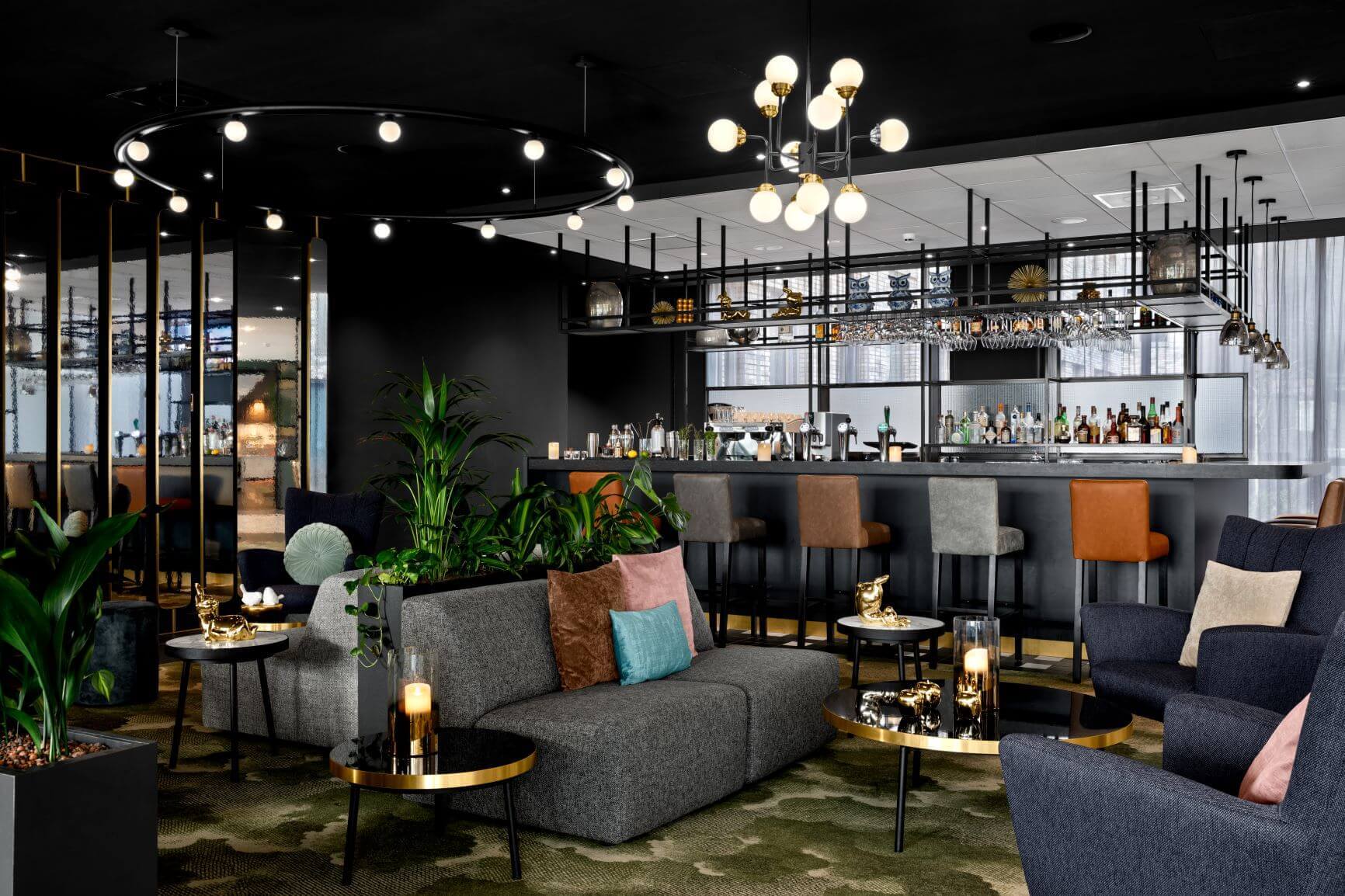 Facilities Renaissance Hotel Aalsmeer
This Aalsmeer hotel was opened in September 2018 and has since focussed on working together with local forces and on its nature themed interior. The 250 rooms are tastefully decorated, providing a relaxed setting for all hotel guests. Most rooms have a view of the Amsterdamse Bos and the Ringvaart (canal). For business guests, this Aalsmeer hotel provides well-equipped workspaces and meeting rooms. The Renaissance Hotel offers up to 140 suitable meeting areas.
As a guest or local you can also enjoy international and local cuisine and drinks in the Signature Restaurant and the BLOOM Bar. It is possible to rent bikes, make use of the carpark (the first two hours are free of charge) and also to avail oneself of the hotel's sports facilities.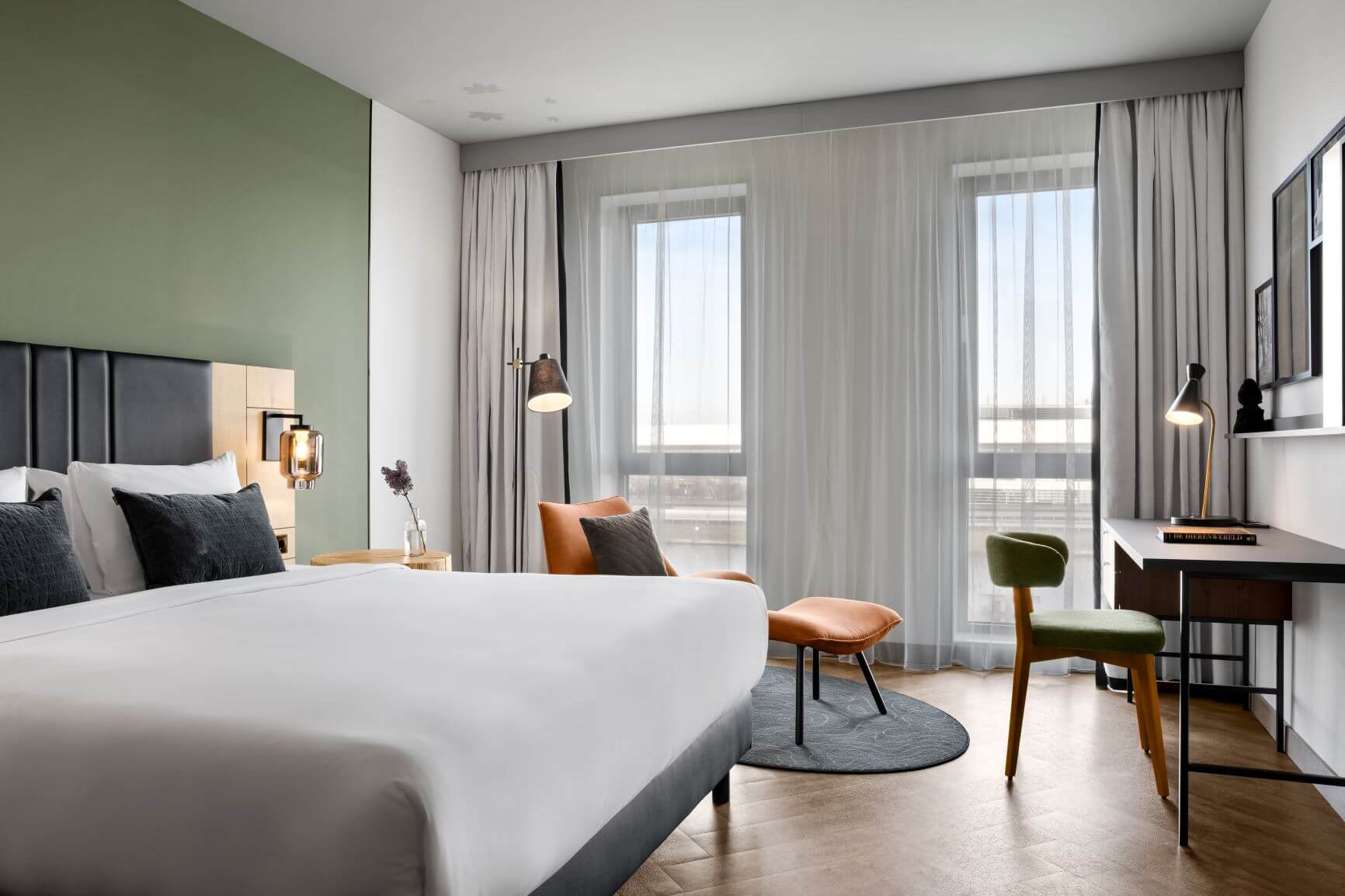 The hotel is located just ten minutes away from Schiphol airport.
Jump on the Renaissance Hotel shuttle in Aalsmeer and you'll be ready to check-in just ten minutes later. Of course, the hotel also offers a pick-up service at Schiphol airport.