Unique museum in Aalsmeer
The Living Room Museum is free to visit, and it is a fine example of special art in a special environment. You can admire the Mokum collection by appointment only. You will find works by artists such as Ferdinand Erfmann, Sal Meijer, Jasper van Putten and Ans Markus.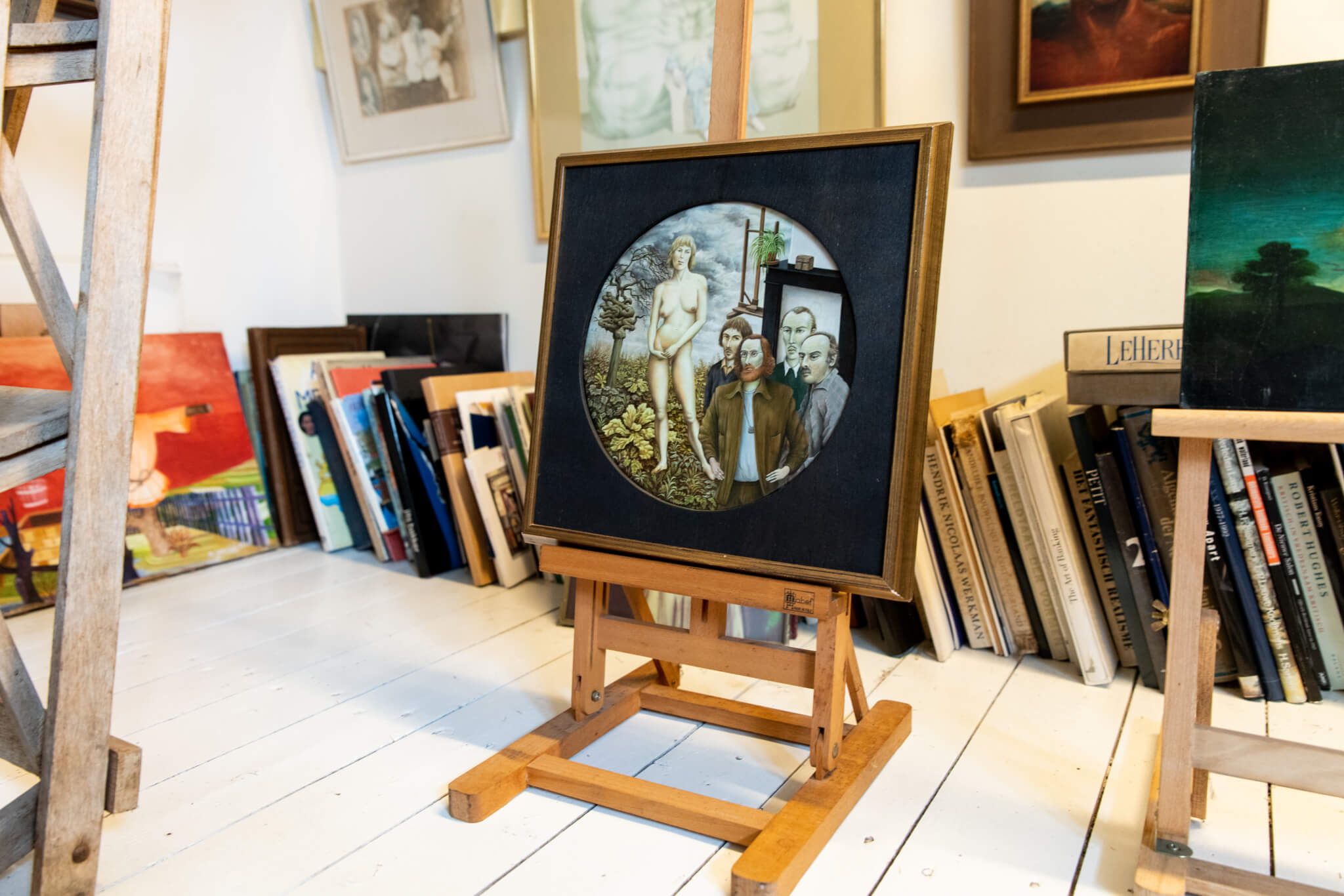 In the 22 years that Dieuwke Bakker was an active gallery owner, she collected many paintings, etchings, drawings, watercolours and lithographs. The result is an inspiring house, filled with a high-profile collection that is highly regarded both nationally and internationally. Dieuwke Bakker had a rare keen eye for Dutch realistic art which is demonstrated by the fact that other museums regularly borrow works from the collection. A purchase by her was a great token of recognition for artists.
Monthly stories from artists at the Living Room Museum
The Living Room Museum organises a gathering on the first Saturday of the month. This is invariably a busy meeting, where artists talk about the background of their work. Various artists (from painters, writers, poets, filmmakers and photographers) and collectors have shared their stories in front of a crowded room. Do you want to listen to their stories? Then make sure you reserve a chair in time at the Living Room Museum in Aalsmeer.