Far away, yet close by
The Stal van Haastrecht consists of more than 100 indoor and outdoor stables and 25 riding horses and ponies. This stable in Aalsmeer is easily accessible and lies on the edge of Amsterdam, between Aalsmeer and Schiphol-Oost. Even though it is close to everything, you still feel like you are far away from the crowds, thanks to the rural and friendly atmosphere here.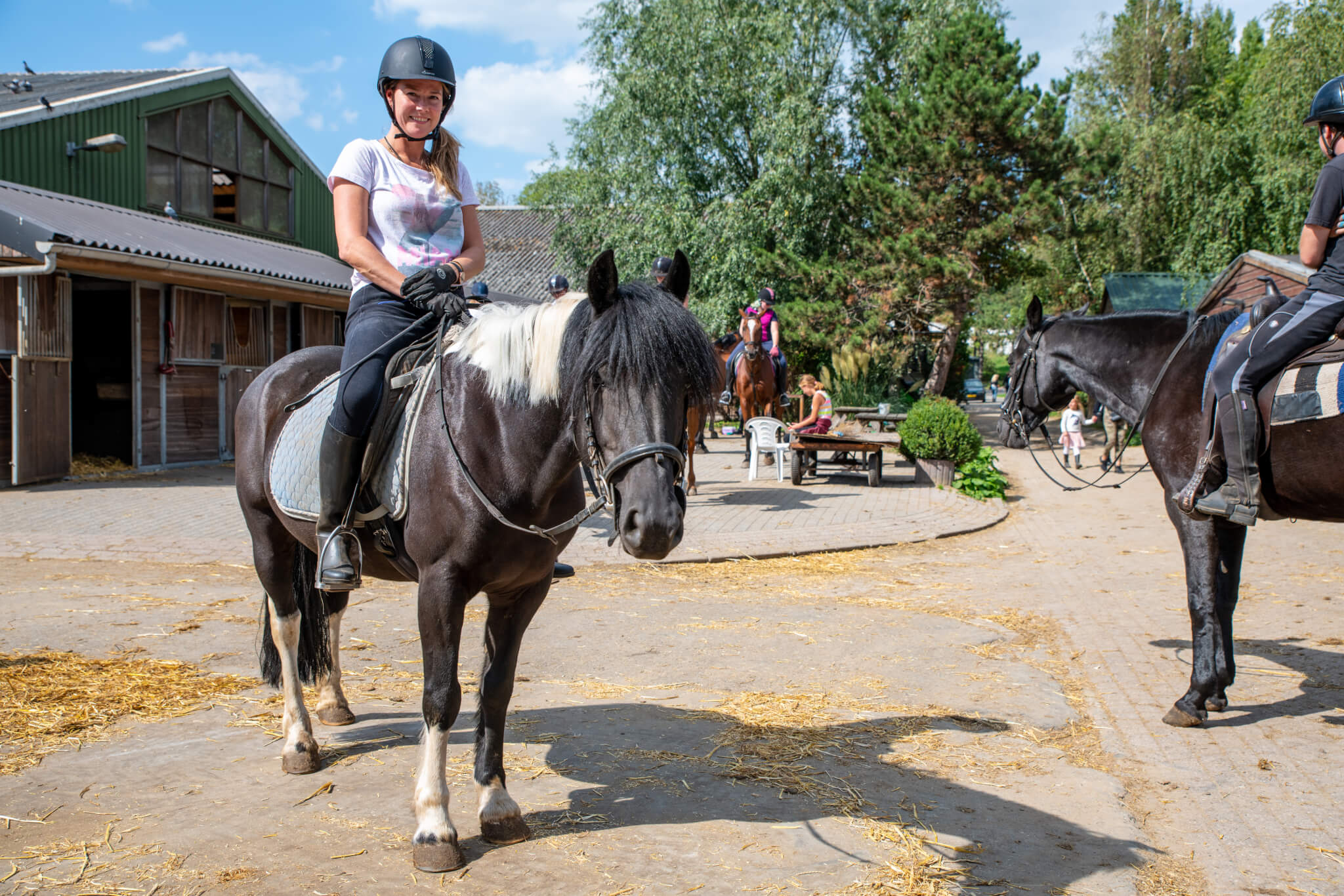 Horse riding in Aalsmeer: for all levels
Everyone is welcome at Stal van Haastrecht in Aalsmeer, both for lessons and for recreational horse riding. Horse riding is available for all levels and for all ages. Whether you are an experienced dressage rider or an occasional rider, a six-year-old beginner or an adult wanting to take lessons. Riding lessons take place here every day, for beginners, intermediate and advanced. You can watch the lessons in the pleasant canteen or relax here after your ride.