A milestone for cafes in Kudelstaart
Café Op de Hoek was opened in 2016 and we can safely call this a milestone in the history of restaurants in Kudelstaart, a village in the municipality of Aalsmeer. When this place opened, it ended a café-less period in Kudelstaart which had begun in 1982. The existence of Café Op de Hoek is not only good news for the locals but also for all cyclists, walkers and other visitors to this village.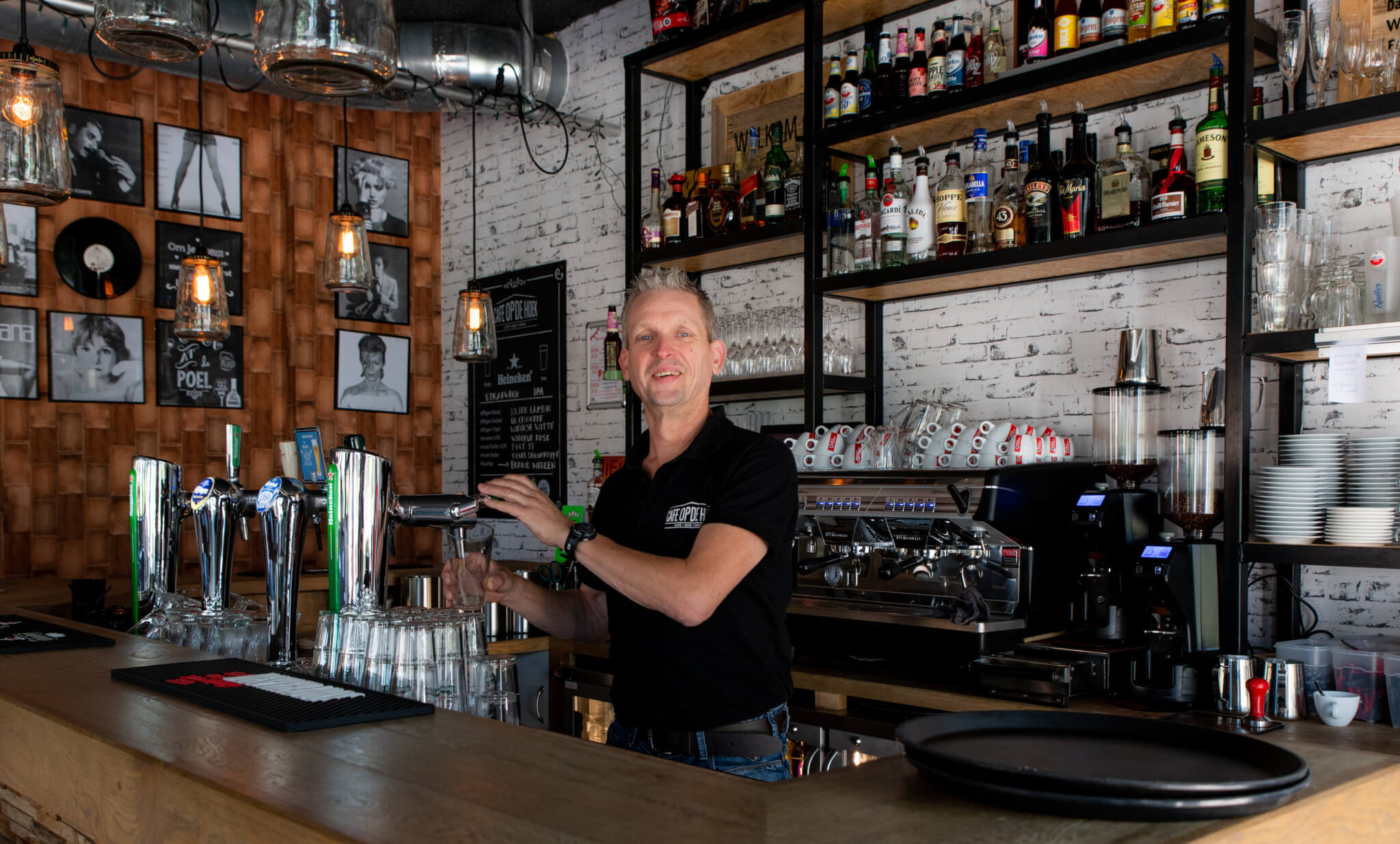 Cosy and easily accessible
From the very start, Café Op de Hoek proved itself to be a terrific addition to the existing catering facilities in Kudelstaart. An informal setting, where fun and convenience are the order of the day. Whether you are a regular guest or a one-off visitor, if you prefer to sit at the bar or on the terrace: you will immediately feel at home and at ease. The café also regularly organises events 'to break up the daily grind again a bit', in the words of the people at Café Op de Hoek.