Restaurant overlooking the Westeinderplassen
In de Zotte Wilg. Where does the name come from? Loosely translated, 'zotte' means 'strange', which refers to the location of this café-restaurant. And 'wilg' is willow. Strange in a good way, because who expects to find such an attractive and beautifully situated restaurant behind the boat racks in the harbour? When you first visit In de Zotte Wilg, you'll be so impressed that you will want to come back to this restaurant on the banks of the Kleine Poel, in the Drijfhuis Marina.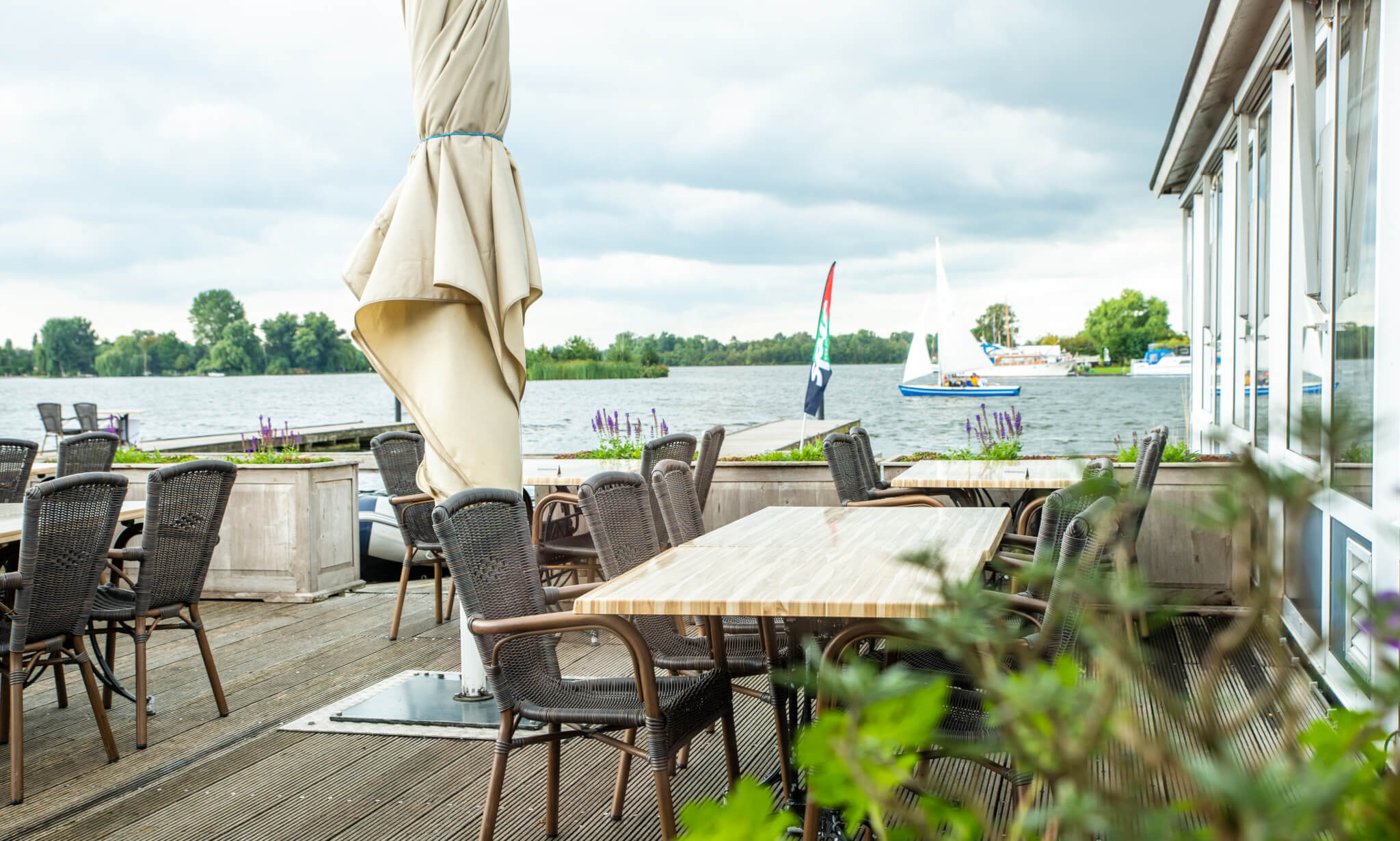 Lunch, drinks and dinner in Aalsmeer
There is little chance of finding yourself in front of a closed door. In the Zotte Wilg is always open during the week from 11:00 and at the weekend from 12:00. There is always a range of dishes for lunch. Something for everybody! The biggest sellers in the evening are the two, three or four course fixed price menus. Prepared with fresh seasonal products from the region and accompanied by fast and friendly service. In de Zotte Wilg also welcomes guests for receptions, parties, lunches, barbecues and dinners for larger groups.