"Carpaccio is a well known dish, but here they give it a different twist by adding an oyster mushroom and parmesan foam", remarked one of the satisfied guests about this creative cuisine. You can of course make your choice from the à la carte menu.
Restaurant on the Westeinderplassen
At Jeff & Steve's place you can enjoy a selection of culinary surprises either for lunch or dinner, in a relaxed atmosphere and in a beautiful spot. This Aalsmeer restaurant is to be found at the Kempers Marina affording a view from the terrace of the boats moored and sailing on the Westeinderplassen. A perfect place to dock after a day out sailing.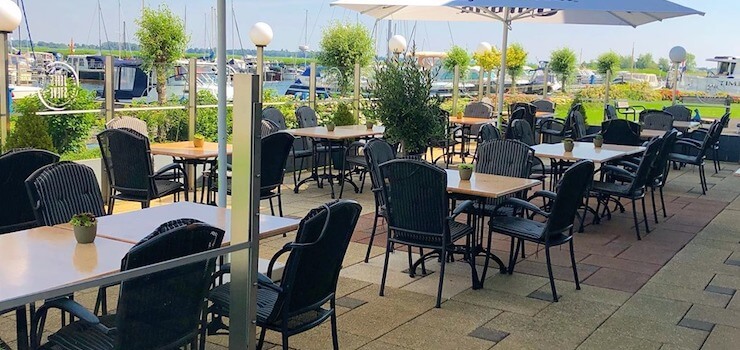 Jeff & Steve
Jeff and Steven are two friends who have, since March 2019 realized their dream of owning their own restaurant. They have gained valuable experience at renowned restaurants in the local area. According to the news site Aalsmeer Vandaag, the men have a passion for their craft, clearly shown for example by the homemade Limoncello, which is served with every dessert. The recipe for chocolate salami, given to them by an old lady from Venice has also proved to be very popular.