Bed & breakfast Kudelstaart
Bed & breakfast Westeinder in Kudelstaart is in a rural location, but it is also close to Keukenhof, Schiphol, Amsterdam and the beach. So, you can be where the action is if you want to, but you can also enjoy the peace and quiet. There is free private parking at the bed and breakfast, bicycles can be parked inside and there is Wi-Fi available.
Previous guests said: "A wonderfully spacious room. Sitting at a table in front of the window with tranquil views. We found Kudelstaart a lovely surprise. We walked from bed & breakfast Westeinder to Brasserie Oevers where we had a nice meal on the waterfront, by the Westeinderplassen. The beds were comfy, and bathroom was great too!"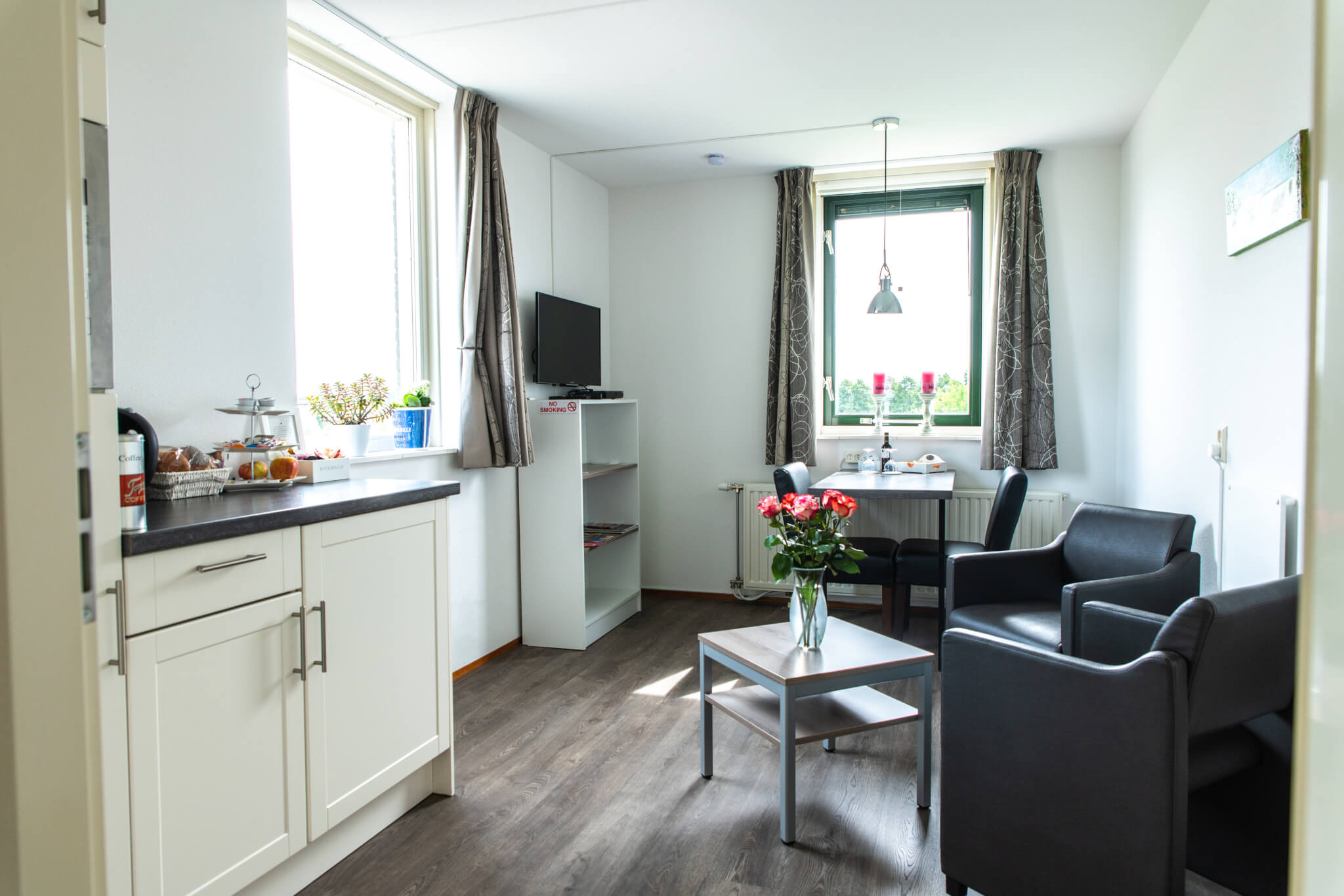 Spacious bed and breakfast on two floors
Bed & Breakfast Westeinder has two floors overlooking the meadow. On the first floor you will find the sitting room, bedroom and a modest kitchen area with microwave and oven. There is a separate toilet and private bathroom with shower and bath on this floor. There is a double bedroom, and it is possible to add a folding bed for a third person. The second floor also has a sitting room and bedroom, with private shower and toilet.