At Hogervorst Bed & Breakfast you get the best of both worlds; on the edge of the beautiful nature reserve Oosteinderpoel and close to Schiphol airport. Owners Lia and John do everything in their power to make you feel at home and say: 'Hogervorst Bed & Breakfast is practical if you are working in the area, fantastic if you are travelling through, and wonderful if you are staying to explore the area."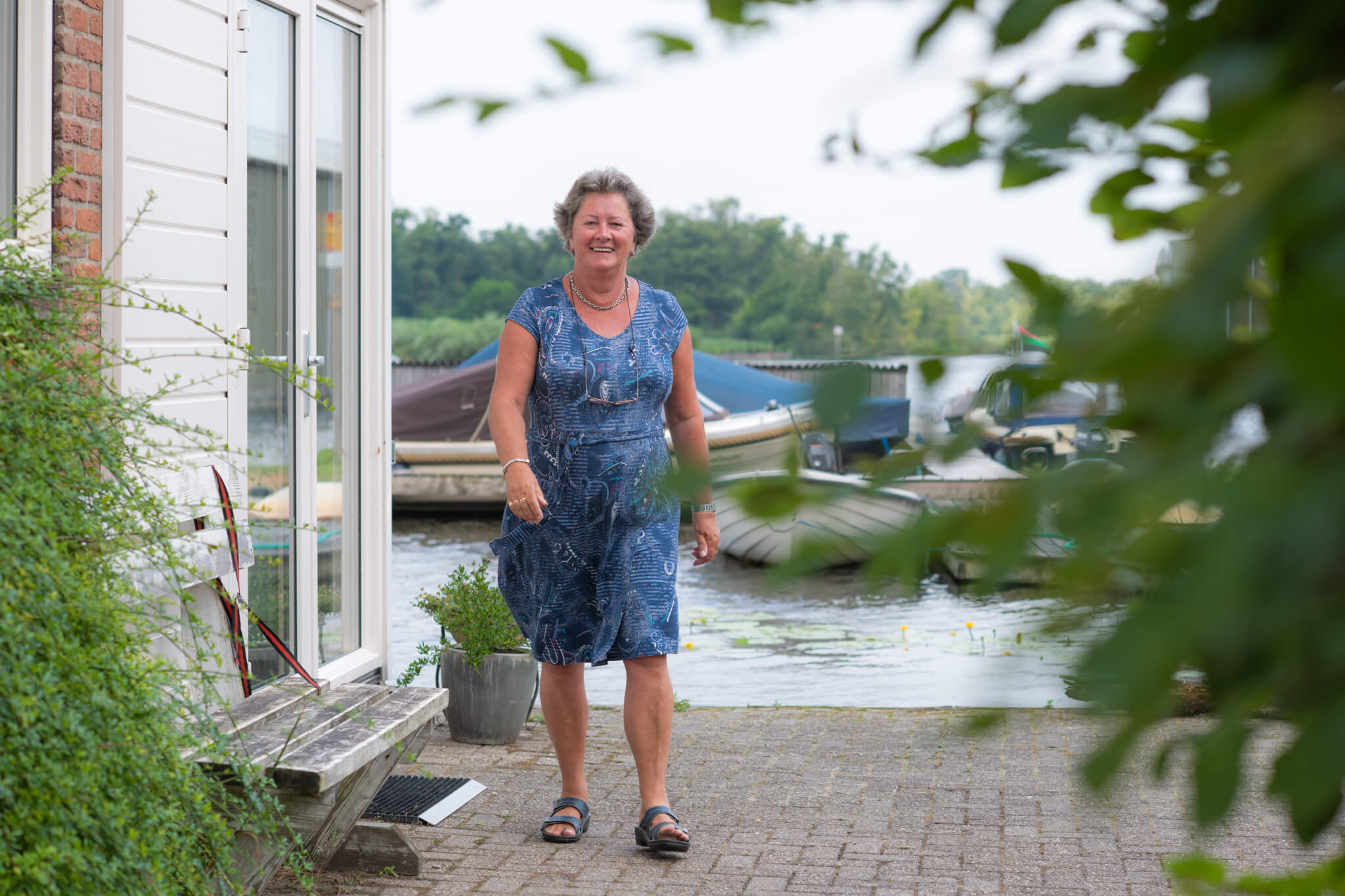 Bed & Breakfast Aalsmeer
This bed and breakfast in Aalsmeer is a place with a long family history. Lia's grandfather and father are shipbuilders and have been making a type of boat called a pram here for decades. A Pram is a flat wooden barge, used to transport the flowers to the flower auction. Nowadays, they are used during the annual Pramen Race.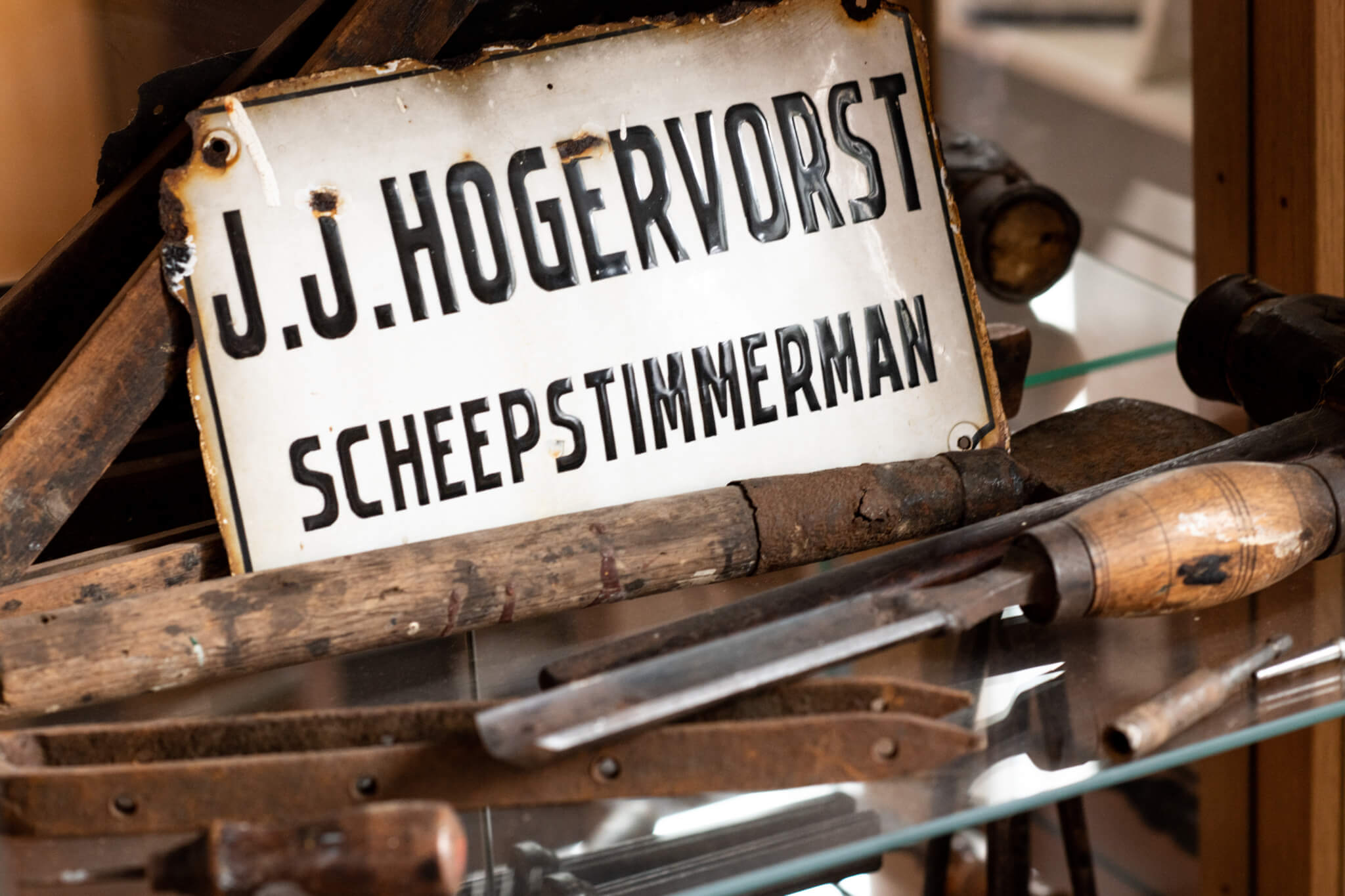 Garden room and Houtzolder (wooden attic)
Bed & Breakfast Hogervorst consists of a two-person room called the Garden Room, and an apartment for four to five people. This apartment is called the Houtzolder which means wooden attic. The Garden Room and the Houtzolder both have their own entrance. The Garden Room has a double bed and a bathroom with bath and shower, and the Houtzolder is an apartment with five sleeping places spread over two bedrooms. The apartment is cosy and fully equipped, including a kitchen, bathroom, washing machine and dryer. Guests staying at this bed and breakfast can make use of a ladies' bike, men's bike, two canoes, a motor boat and a rowing boat.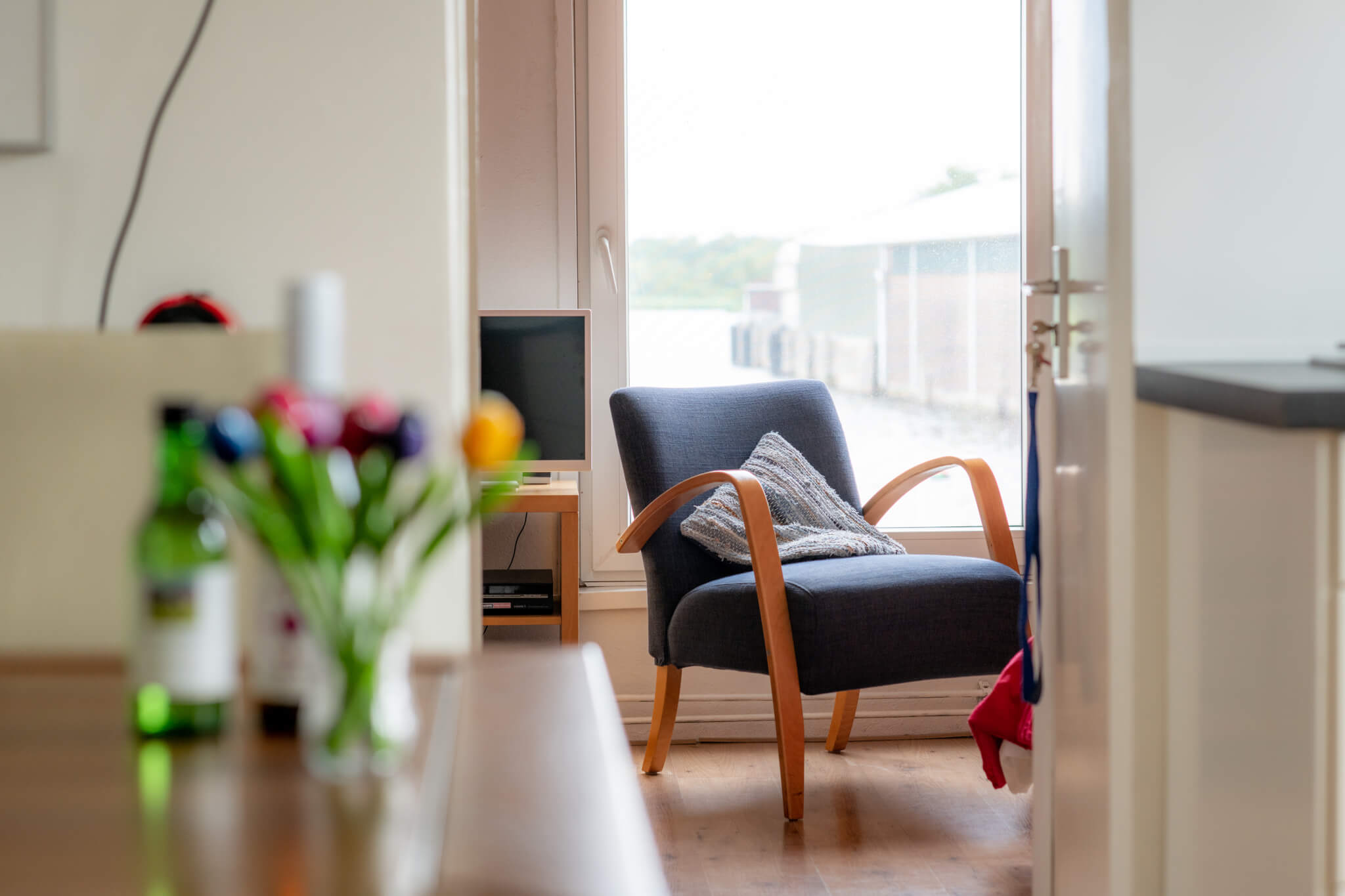 An ideal location
Hogervorst Bed and Breakfast is ideally located; it lies not only on the edge of the Oosteinderpoel nature reserve and a stone's throw from Schiphol, but also close to the motorways leading to Amsterdam and Utrecht. This bed and breakfast in Aalsmeer is also easily accessible by bus, bicycle, boat or by foot. The bus stop to Amsterdam is just a six-minute walk away and the accommodation can also be reached by boat on the Ringvaart canal. The bed and breakfast is located on the Pilgrim Route, the very popular long distance walking route from Amsterdam to Den Bosch.
Positive feedback from guests
"Staying here for the second time. This time with my son. Lia is very welcoming. She does everything to make you feel at home. We can sail, have a coffee or grab something from the fridge. We recommend this place for everyone, to stay for a holiday, weekend away or overnight stay to catch an early departure at Schiphol. It's just perfect!"