Westeinder Cruise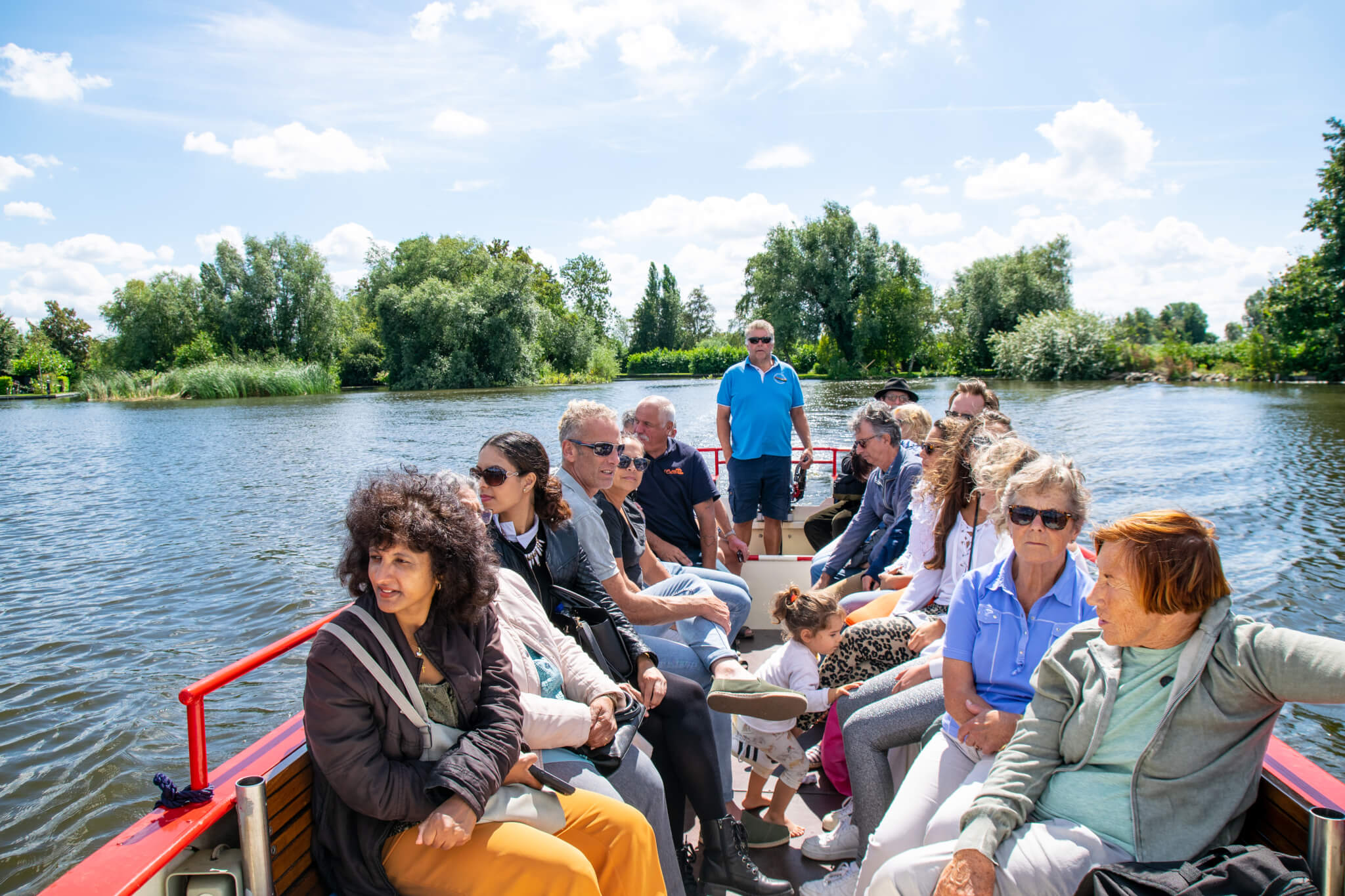 Be amazed by the beauty of nature and take a boat trip in Aalsmeer with Westeinder Cruise. You will discover the little-known Dutch lake area of the Randstad. A new world will open up for you during the cruise. Stimulate your senses during this fascinating tour through the agricultural island area of Aalsmeer. While you enjoy the view, the skipper will reveal the fascinating story of the history of Aalsmeer as a flower village on the water. The Westeinder Cruise is a pure 'Aalsmeer experience'.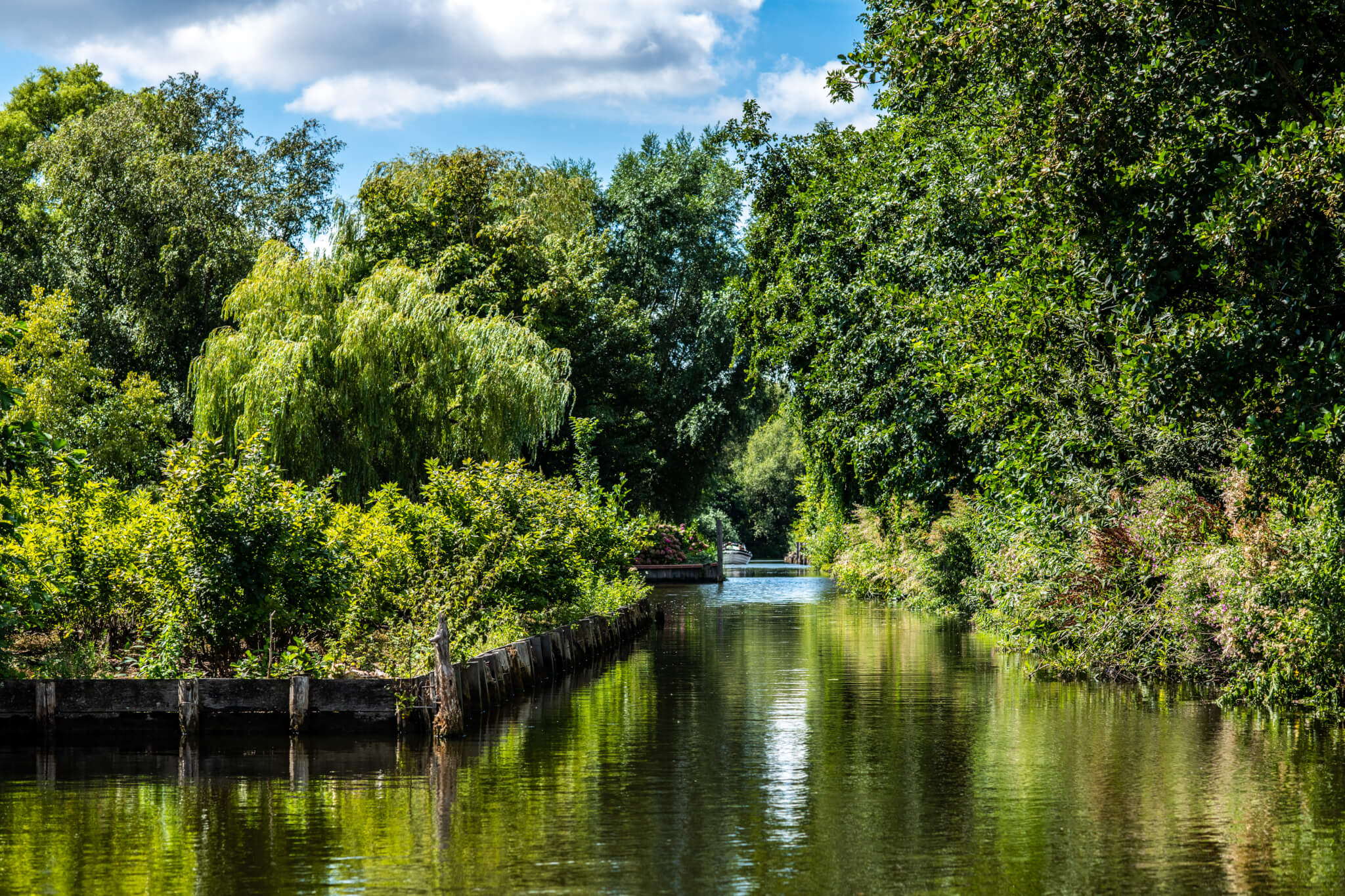 A cruise in Aalsmeer
The Westeinder Cruise takes about an hour and starts at Garden House terrace in the Historical Garden. You can climb aboard two of three times a day between 1 May and 1 October. From Tuesday till Friday at 11:00, 13:30 and 15:00. On Saturday and Sunday at 13:00 and 15:00. Other times are possible on request if you want to have a cruise in Aalsmeer with a larger group of family or friends. Each boat has seating for about 25 people.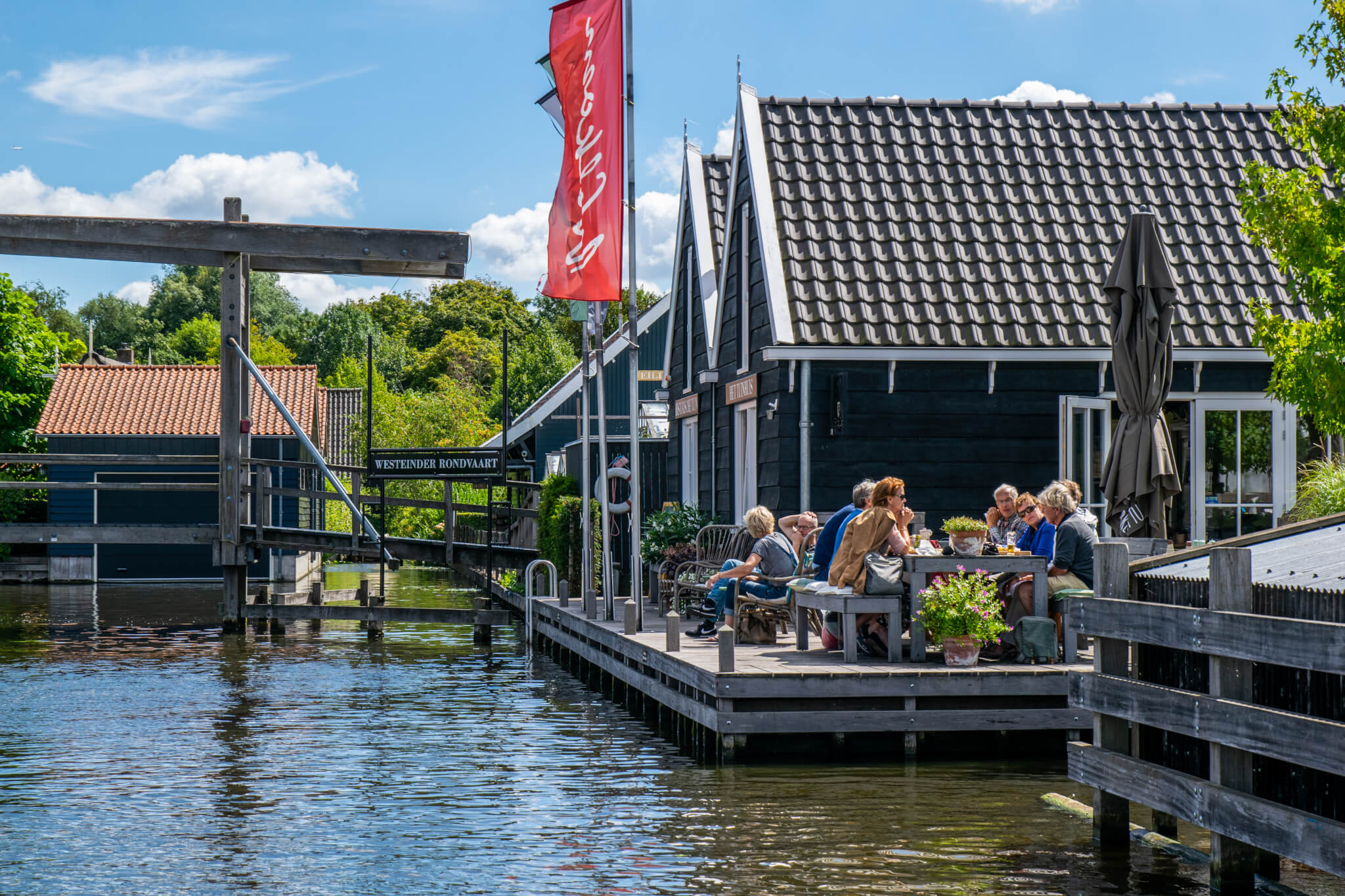 Rent an electric boat at Westeinder Cruise
Would you prefer to take your own boat trip in Aalsmeer? The Westeinder Rondvaart also rents electric boats: electricity powered, environmentally friendly and extra quiet sloops measuring 5.5 metres long. These boats can accommodate up to ten people. They are ideal for small groups who want to experience the peace and beauty of the Westeinderplassen in their own time. The electric boats can be found in the same place as the canal cruise boats at the Garden House terrace in the Historical Garden.