Studio's Aalsmeer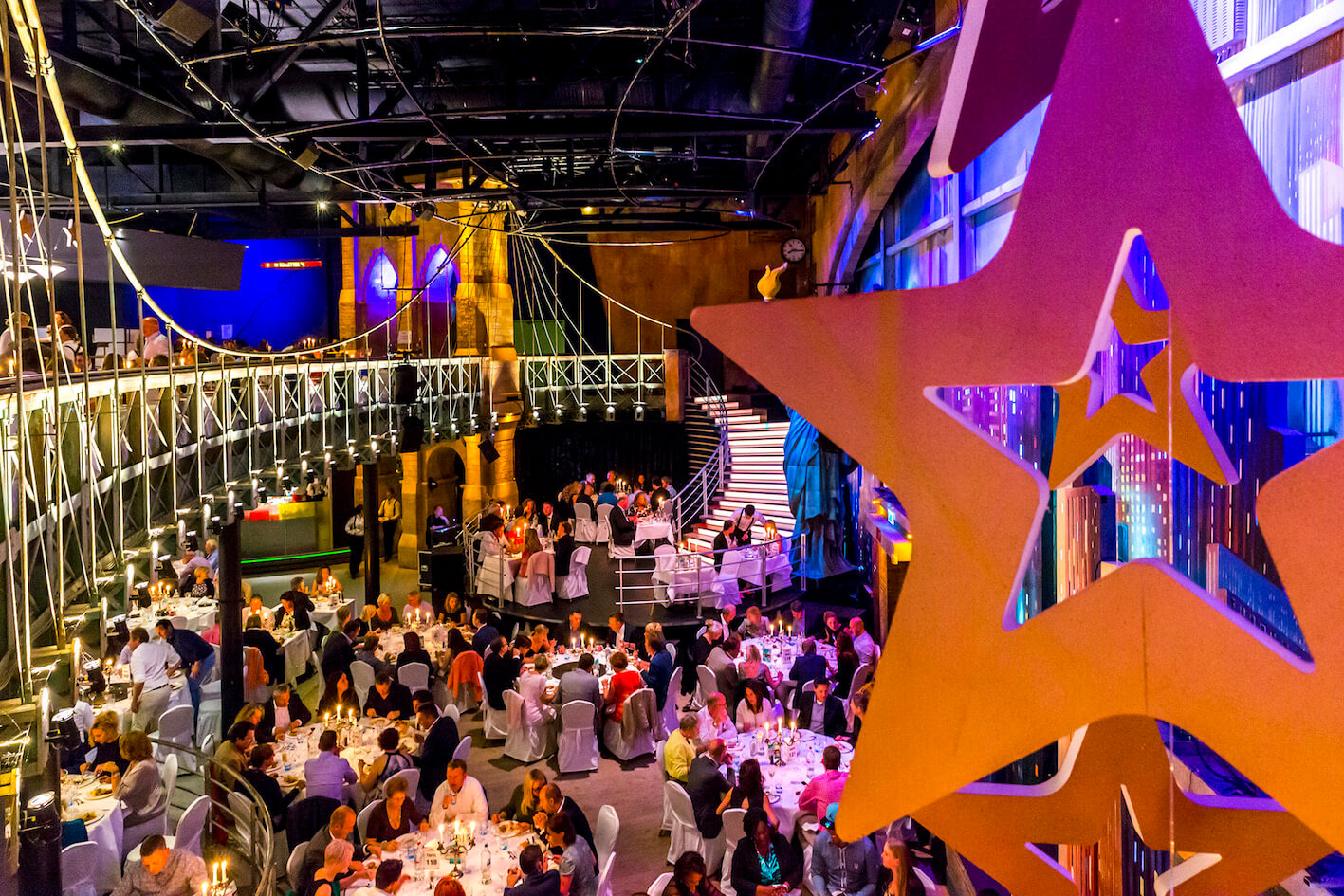 Aalsmeer is not only a village famous for flowers but also a village famous for TV studios. This is where it all started and legendary programmes such as the Honeymoon Quiz, the Surprise Show and 1 vs. 100 were filmed here. Big stars were born here, TV icons blossomed, and dreams became reality. Wouldn't it be special to visit for a brainstorming day, to organise a conference or to rent office space in this inspiring environment?
Studio's Aalsmeer: from auction house to national monument
Studio's Aalsmeer is a place with a very interesting history. It has evolved from a flower auction house to the national monument it is today, containing Joop van den Ende's studios. Today, the TV studios are the perfect setting for a business event or a fun night out. A unique location that is suitable for any type of event thanks to its stunning facilities.
Everything under one roof
Studio's Aalsmeer is located in an event complex. In the old auction area, there are 20,000 sq metres of office and meeting rooms, each with their own design and character. This makes Studio's Aalsmeer a perfect location for many business activities; from meetings, brainstorming sessions and product presentations to seminars, congresses and even the long-term office rental. Everything is possible under Studio's Aalsmeer roof.
You can take part in other activities such as paintballing, airsoft playing and laser gaming under the roof of these studios in Aalsmeer.