Het Oosterbad swimming pool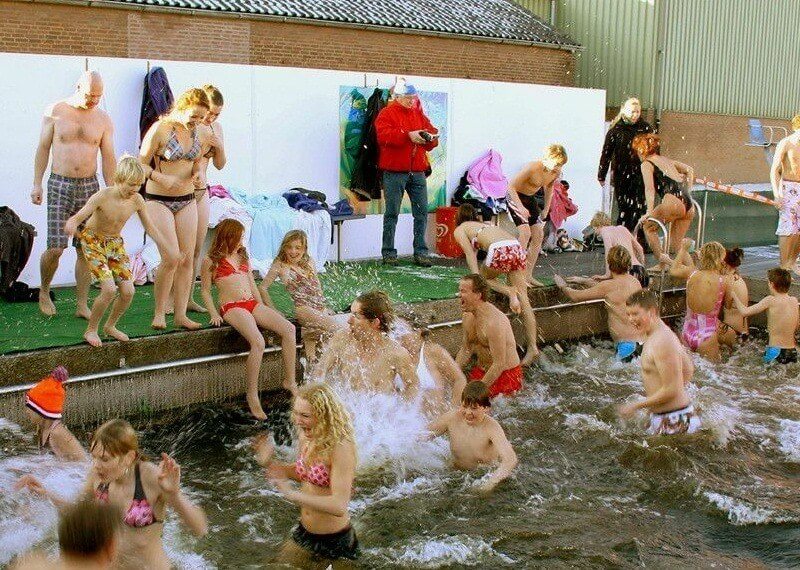 Enjoy swimming in the natural swimming pool at het Oosterbad in Aalsmeer. There are no swimming lessons in chlorinated water here, instead you swim in an outdoor pool containing A-quality water. Het Oosterbad swimming club in Aalsmeer is a unique location where you can learn to swim and have fun. It has been around since 1928 and has a special place in many Aalsmeer hearts. A meeting place for Aalsmeer residents and visitors from outside our village.
The swimming season at het Oosterbad in Aalsmeer runs from mid-May to the beginning of September. Each season, the swimming club organises lots of fun and sporting activities for all ages.
Swimming in Aalsmeer: sociable and relaxing
Het Oosterbad swimming club offers plenty of space for fun and relaxation. There is a diving tower in the deep pool, and children can have fun on the various play equipment in the water. There is also a sun terrace overlooking the paddling pool. That's swimming in Aalsmeer!
Natural swimming pool with A-quality water
This swimming pool in Aalsmeer – with changing rooms and showers – is one of the oldest swimming pools in the Netherlands. Since 1928, generations of Aalsmeer people have been learning to swim in this clean, pure water, which is thoroughly inspected every year. Swimming in clean surface water is a great thing for everyone to do. It is also ideal for people who get a rash from swimming in chlorinated water or who suffer from lung problems.
Swimming lessons in an approved instruction pool
The swimming club has around 700 members, and qualified instructors give swimming lessons to children from four years old. Het Oosterbad in Aalsmeer meets all the requirements for an instruction pool and has an official NRZ-Zwem-ABC licence. The Oosterbad is a recognised training and examination institute for NRZ national swimming diplomas.