Hiking in Amsterdam and Aalsmeer? We have the perfect routes for you. Enjoy walking in the peace and quiet, surrounded by nature, through the Aalsmeer flower and water cultural environment and towards the centre of the village. There are plenty of opportunities for hiking in Aalsmeer. That's why we want to share these three Aalsmeer hiking routes, all approximately 5 to 6 km in length: The Pilgrim's Path, a walking route between the two Aalsmeer museums, and a hike through the Amsterdamse Bos.
1. Pilgrim's Path Hogedijk
Did you know that the Pilgrim's Path runs through Aalsmeer? The 453 km long path runs from Amsterdam to Maastricht and straight through Aalsmeer. You will pass manifestations of religion and pilgrimage along the way, and that's why the route is sometimes compared to the renowned Pilgrim's Way to Santiago de Compostela. Do you think Santiago de Compostela or Maastricht is a little too far? Then the Hogedijk in Aalsmeer is a much shorter alternative. A beautiful track between the Oosteinderweg and Aalsmeerderweg. Walking along the Hogedijk you are surrounded by lush green scenery and the authentic Aalsmeer nurseries with greenhouses full of flowers and plants.
Walk via the Hogedijk towards the village of Aalsmeer, past the Westeinderplassen and Fort Kudelstaart. The distance from the start of the Hogedijk – at the intersection of the Pontweg and Machineweg – to Fort Kudelstaart is about 5 kilometres.
2. Flowers & art route
This route shows Aalsmeer in all its glory. The flower & art route takes you from the Flower Art Museum – with the Water Tower and Westeinderplassen within easy reach – to the horticultural museum, the Historical Garden is located in the centre of the village of Aalsmeer. This Aalsmeer route is 5 kilometres long and you can of course start at the Historical Garden and end at the Flower Art Museum if you prefer.
Download the hiking route or pick up the map at Waning Tweewielers cycle shop, the Historical Garden or the Flower Art Museum.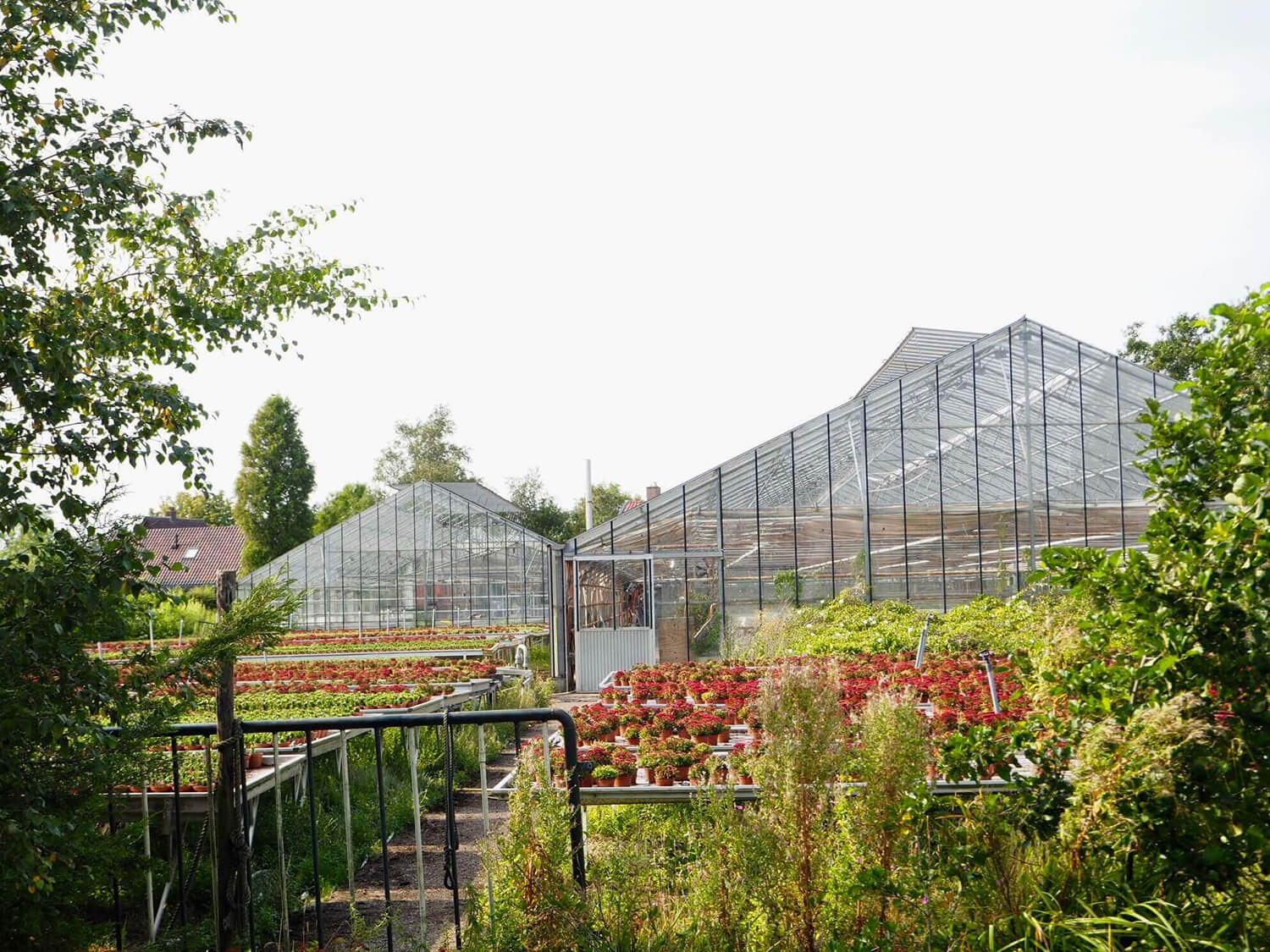 3. The local woodlands: Schinkelbos, Amsterdamse Bos 
The Schinkelbos is only about twenty years old, but nonetheless a beautiful walk in Aalsmeer. You will walk through the oldest sections of the Amsterdamse Bos, now considered to be an important ecological connecting route to other parts of the woodland. The Schinkelbos has its own vibe with unique plants and animals. Local wildlife, such as the green woodpecker, the grass snake and even the Scottish Highlander.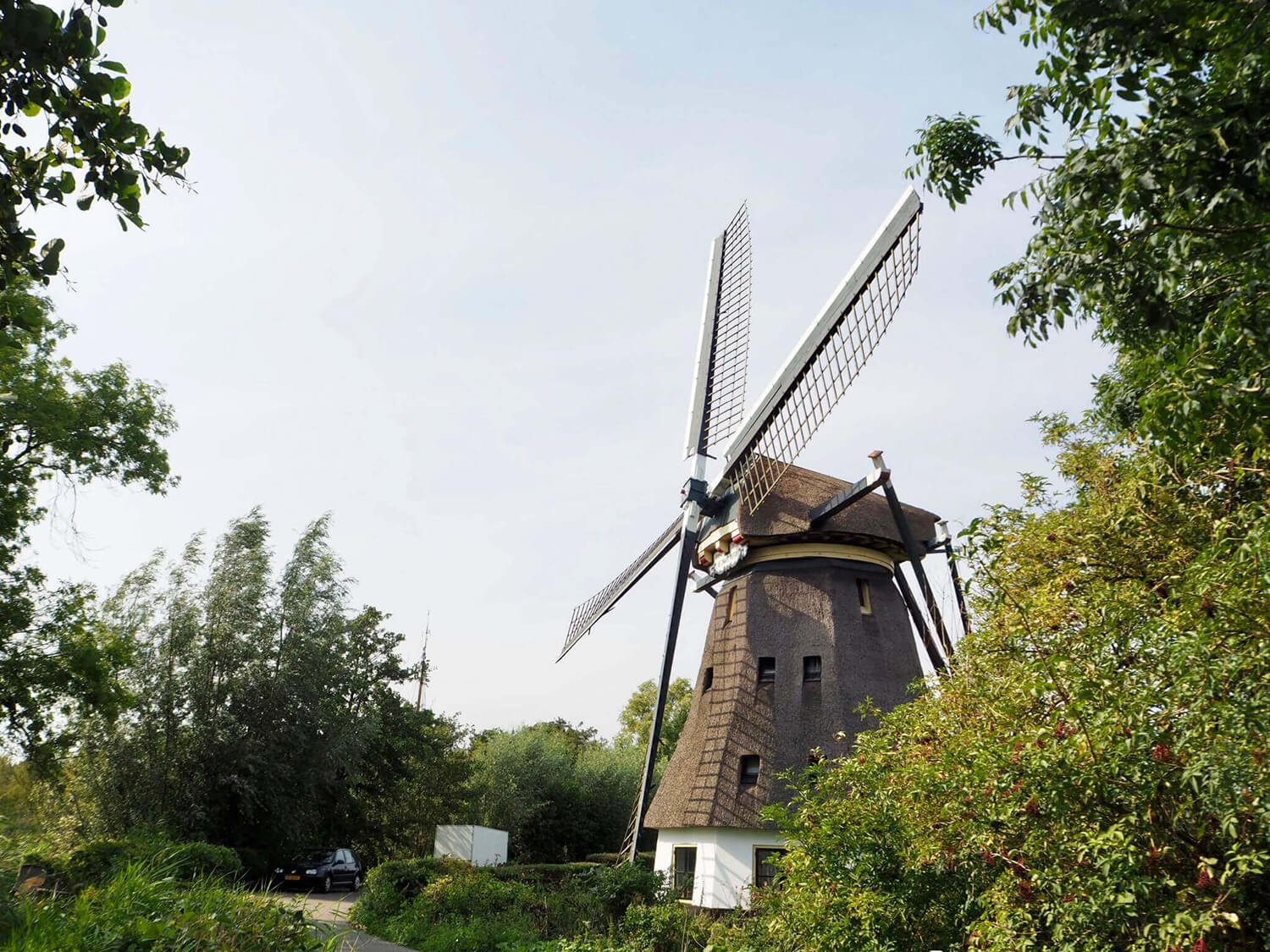 Park your car in the parking lot, near the Renaissance Hotel, on the southern edge of the Amsterdamse Bos. Walk through the woods to the beautiful windmill De Zwarte Ruiter and the Oosterbad. After admiring the mill, you can retrace your steps back to your car. This hiking route is approximately 6 kilometres long. Would you rather walk a little further? Then combine the Hogerdijk and Schinkelbos walks giving you have a beautiful  9 km walk.