Fort Kudelstaart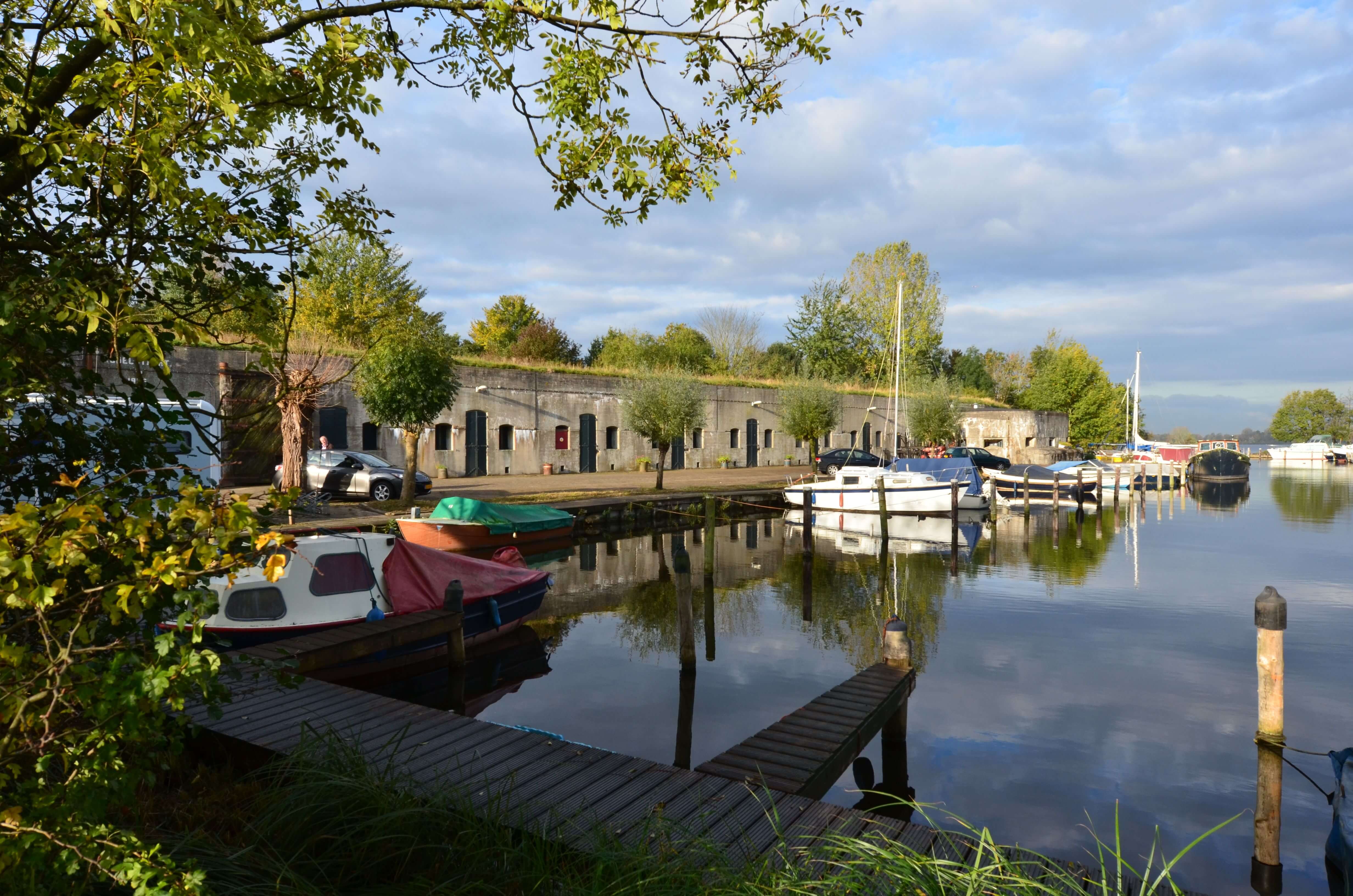 Fort Kudelstaart near Aalsmeer was built to defend Herenweg and Westeinderplassen. In the front wall you can still see two concrete artillery positions and wooden benches from the hideouts are still there. Nowadays, Fort Kudelstaart is best known as a lovely family marina with attractive moorings that offer a wonderful view over the water. It is a well-known base for many of the water sports activities that take place in Aalsmeer in the summer. You can easily reach the Westeinderplassen, Braassemermeer and the Kagerplassen from this marina.
Fort Kudelstaart, part of Defence Line of Amsterdam
Fort Kudelstaart is part of the Defence Line of Amsterdam. This is a 135 km long military defence line containing dozens of forts, dams and locks, interconnected by dykes and ramparts. It was an ingenious system designed to keep out 'the enemy' during the two world wars. Thanks to the Defence Line of Amsterdam, the land around the line could be flooded, resulting in a lake that was not deep enough for ships but too deep for man and horse. It has never been used. During those war periods, the line was put in position to defend the city of Amsterdam, but no battles ever took place. The Defence Line has been on the UNESCO World Heritage List since 1996.