Do you want to spend a wonderful few days in a quiet and charming bed & breakfast in Aalsmeer? Bed & Breakfast 23 is the perfect place for guests who don't want to miss a thing.
Bed & Breakfast Aalsmeer
This bed & breakfast is fully equipped: a wonderful bed, large bathroom and a lovely living room with its own kitchen. It also has its own parking space and free Wi-Fi. Previous guests have said: "Excellent service in a bed & breakfast that is much more than the name suggests: a spacious kitchen, beautiful bathroom with bath and shower, a lovely living room and a comfortable bedroom. Plus, a private garden with garden furniture. What else could you want?"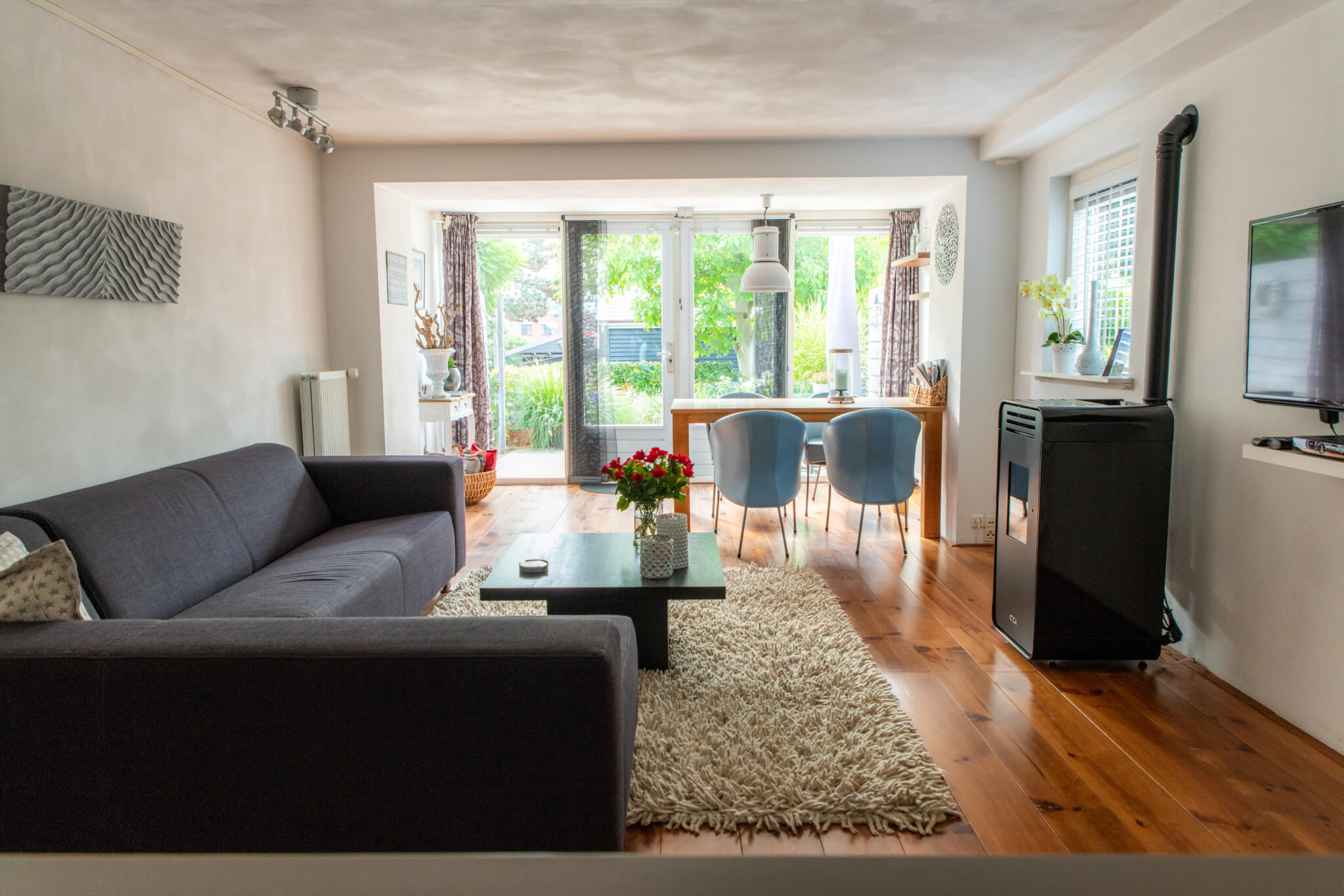 In the heart of Aalsmeer
Bed & Breakfast 23 is a dyke house with one apartment, in the heart of Aalsmeer, within walking distance of shops and restaurants. Do you want to visit the water? The Westeinderplassen is a beautiful recreational area for action and relaxation on and around the water. The well-known Aalsmeer TV studios are also near by, where you can go to the cinema and have something to eat. Other sights close by include Aalsmeer Flower Auction, Keukenhof, Zaanse Schans and of course Amsterdam.