Recreation Park Aalsmeer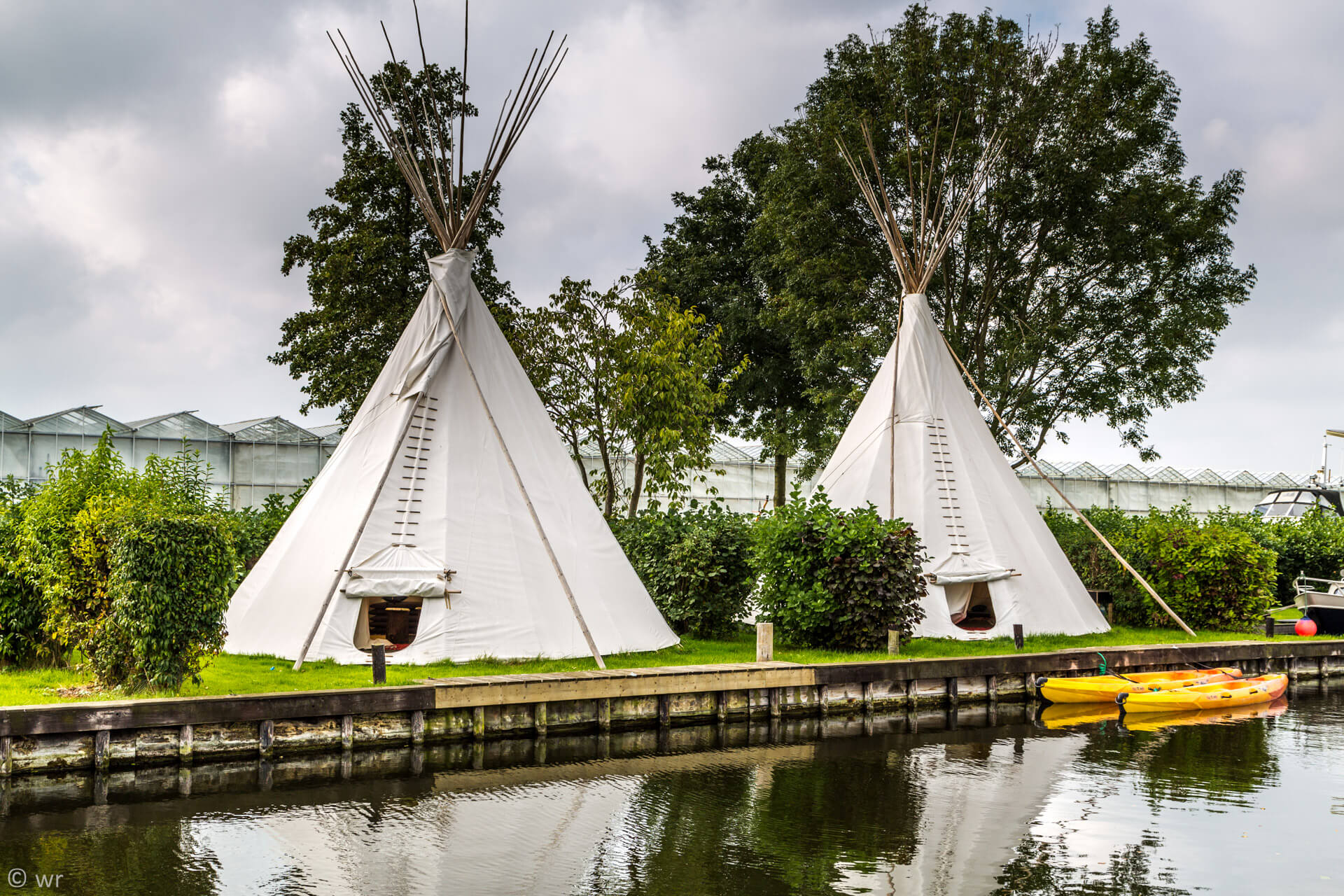 Recreation Park Aalsmeer is a marina and campsite on the Westeinderplassen, surrounded by greenery. A perfect location for the ultimate holiday feeling. It has been a household name in Aalsmeer and surroundings, since the 1960s. More than just a marina, it has moorings and winter storage for boats. You can hardly imagine a better arrival or departure point for boat trips.
Marina and camping Recreation Park Aalsmeer
The neat and well-maintained marina is located directly on the Ringvaart canal of Haarlemmermeer and borders the Westeinderplassen. Away from the hustle and bustle and in the middle of nature. A place where you can immerse yourself in beautiful nature. And from where you can let the wind take you in all directions. All the ingredients are here for the ultimate holiday feeling.
Recreation Park Aalsmeer is also the place to come for reliable boat mooring, covered winter storage and walkers' cabins. Across all three sites, there is room for around 300 boats with a maximum length of up to 15 metres, for both summer and winter storage. All types of moorings are possible. It even has its own recreational land nearby. This is not only great for water sports enthusiasts with their own boat, but also for those who don't have a boat and would like to rent their own piece of land on the water.