Old Town Hall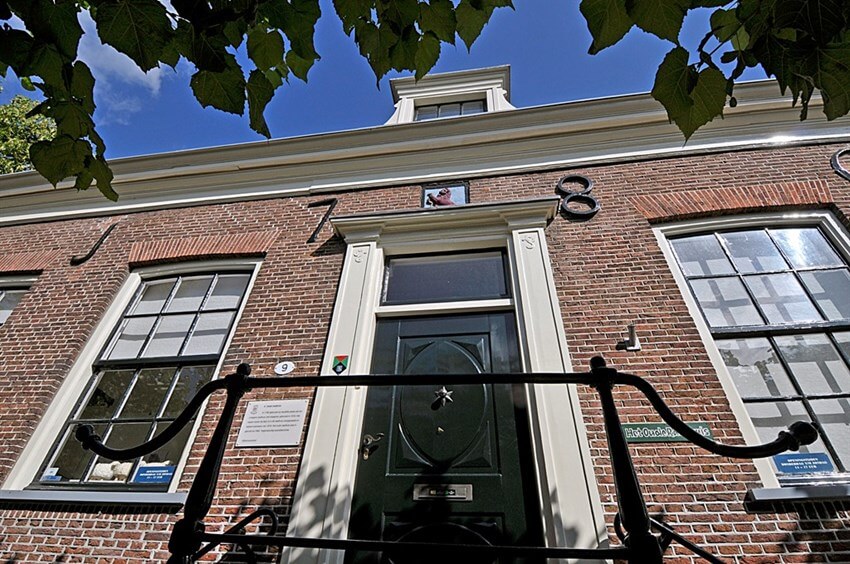 Did you know that there are around 100 monuments in Aalsmeer, including 29 national monuments? One of these is the Old Town Hall in the centre of Aalsmeer. Take a moment to think about this piece of history, if you have the chance.
The Old Town Hall Aalsmeer
The name might suggest otherwise, but the Old Town Hall is not the first town hall in Aalsmeer. This monument has a predecessor, built on exactly the same spot, in 1619. The former building even had a stepped gable. The Old Town Hall was 'only' built in 1780.
Cultural journey of discovery
The Old Town Hall served as a town hall until 1962, and it still has a valuable public function today. This historically valuable and iconic monument is an exhibition space, managed by the AalsmeerArt and Culture Foundation. The Old Town Hall combines a gallery with a sculpture garden and a children's art loft, a museum for children's drawings. In ever-changing exhibitions, you can see children's drawings from all over the world. A fun cultural journey of discovery.
Art and Culture Foundation
The aim of the Aalsmeer Art and Culture Foundation is to preserve and encourage cultural life in Aalsmeer. For example, by organising shows, exhibitions, performances, concerts and other cultural events. Examples of events are the Art Trail (at 25 locations in Aalsmeer), jazz concerts, cabaret performances, literature and poetry evenings and excursions to cultural events elsewhere in the Netherlands.