Art lovers can take a look at of some the inspiring studios in Aalsmeer. Here are five studios where you can admire the most beautiful works. Art in Aalsmeer at its best!
Visual art on the Atelierboot
This studio on a boat belongs to visual artist Cathy van der Meulen and is all about art in Aalsmeer. She exhibits her own work in this artistic ark. Guest exhibitors are hat maker Lidy Veen from Alkmaar and Anneke de Rond from Amsterdam, who makes jewellery and silver objects.
Address: Oude Spoordijk 14
Ceramic vases
Anneke Harting makes ceramic vases in the Atelier de Cleierij. For decoration, she draws on antique and modern art with eastern and western calligraphy. She also makes beautiful use of images from contemporary, historical and even prehistoric religions.
Address: Jachthaven de Oude Werf, Uiterweg 123-127
Huson ceramic studio in the green heart
The studio of ceramist Carla Huson is in the antique flower shed (1927) in the Stokkelandpark, next to the town hall. In this idyllic, wetland area in the green heart of Aalsmeer, she will surprise you with new and never before seen work.
Address: Stommeerkade 11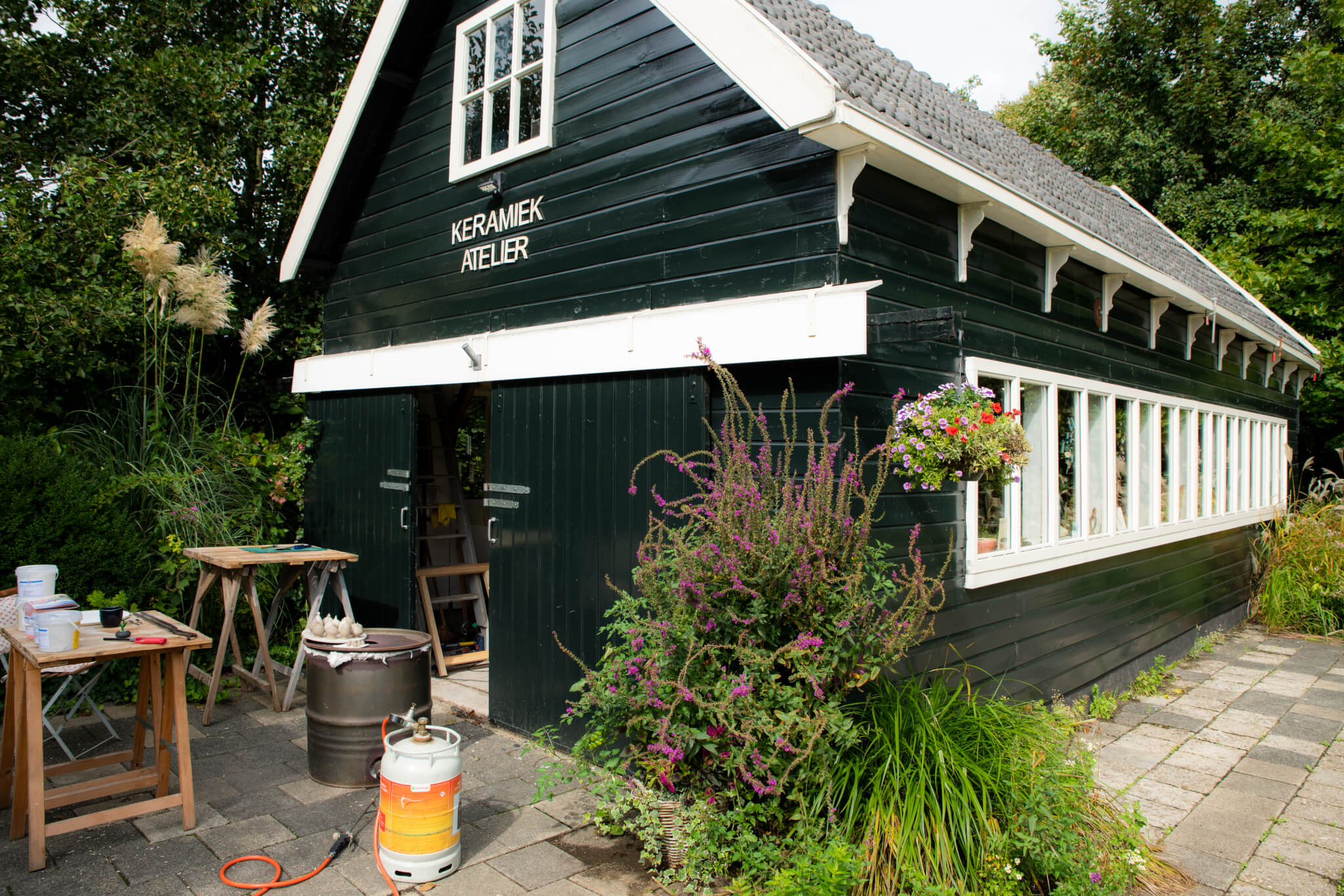 Even more ceramics at the Residentie nursery
The workshop of Annelie Klein Sprokkelhorst can be found next to a beautiful topiary garden. A creative jack-of-all-trades, she started her artistic life with painting. In recent years she has also made ceramic and cast sculptures. You can admire these works at the Residentie nursery.
Address: Uiterweg 253a
Art in Aalsmeer at Galerie Artline
Contemporary, international abstract art. If that's what you are looking for then go to Galerie Artline. After a few decades in The Hague and Amsterdam, all the paintings and sculptures can now be found in Aalsmeer.
Address: Uiterweg 184