"Aalsmeer is the most beautiful place in the world." After a busy day working hard for her own company Puur Events in the vibrant events industry, returning home to Aalsmeer is sheer bliss for Anna-Maria. Driving back from Amsterdam, Utrecht or Rotterdam over the Oosteinderweg she experiences that feeling of familiarity and peace. As the evening closes in, the village awaits her return with the softly lit houses twinkling their welcome. "I feel like I'm going back to the Holland of my youth. A Holland where everyone feels a close connection to the place where they live." Anna-Maria adores Aalsmeer. She also adores her very own blond Adonis.
Cosmopolitan Aalsmeer
Anna-Maria met her Adonis in 1993. They moved from Amsterdam-South to the small village of Leimuiden. According to Anna-Maria there isn't much on offer in Leimuiden. It has no major stores or amenities unlike Aalsmeer. "That's why I feel Aalsmeer is so cosmopolitan compared to Leimuiden."
"On the one hand, Aalsmeer is the Hollywood of Holland. It not only has a jet set community, but also beautiful architecture, a sense of excitement and Radio Aalsmeer. On the other hand, Aalsmeer is very traditional, almost pilgrim-like." Aalsmeer has a wonderful community spirit. The village residents get on with life and everyone helps each other in times of adversity. "That makes Aalsmeer really unique, amazing and special!" Anna-Maria explains that this spirit exists due to family ties and the fact that many Aalsmeer locals all work in the same sector, such as aviation and floriculture.
The nature of water
Apart from her blond Adonis, Aalsmeer's water has also proved to be an important factor in her love for Aalsmeer. "Water has been the principle cause of a changing landscape around here." Aalsmeer has lost whole streets of the village to the Westeinderplassen, and at the same time has gained new stretches of water. The Dutch lake known as the Westeinderplassen was dug out creating hundreds of islands. A landscape that reminds Anna-Maria of Sweden. In her spare time, Anna-Maria loves to sail along the waterways between these islands.
She owns, as she says happily admits, a very ugly boat. Square. Without bow or stern. "People still wave at us, but it's an effort", she says laughing. Anna-Maria and her blond Adonis own their own island with a view over the Westeinderplassen. When Anna-Maria first sailed over the Westeinderplassen – and spotted all the people illegally fishing for eels or sunbathing in tiny bikinis on the islands – she already knew this was somewhere she could start to feel at home.
Anna-Maria's tip: do you want to sail yourself, but you don't have a boat? Then rent a boat (and island) at Sloepverhuur Aalsmeer.
Things to do in Aalsmeer
Aalsmeer is a linear sprawling village, it's vast. So you need to discover the flower village by boat or bike. Do you only have a morning or an afternoon? "Then go for a stroll. Out strolling means that you at least walk up and down the main street, the Uiterweg." During your stroll you will pass the old charming houses once inhabited by the flower nursery owners, examples of Berghoef architecture as well as the high fenced flashy villas owned by the nouveau riche. Do you want to learn a little of the history of some of the local houses? According to Anna-Maria, you should go to 'Dorcas'. "Dorcas is a hidden gem. It is the local Aalsmeer charity shop. Here you see how the real Aalsmeer folk live. You get to see an extraordinary selection of their discarded items." At 'Dorcas' you will find a fantastic book collection, beautifully crafted utensils and art created by the close-knit Aalsmeer community. "You will find the real village spirit here."
Dorcas is open on Tuesdays, Thursdays and Saturdays.
Then stroll along to the Historical Garden and the 'Tuinhuis' and take a whiff of the myriad of roses. Many of the oldest rose varieties are to be found here. Stimulate your taste buds at the 'Tuinhuis', because according to Anna-Maria, the high tea here is to die for.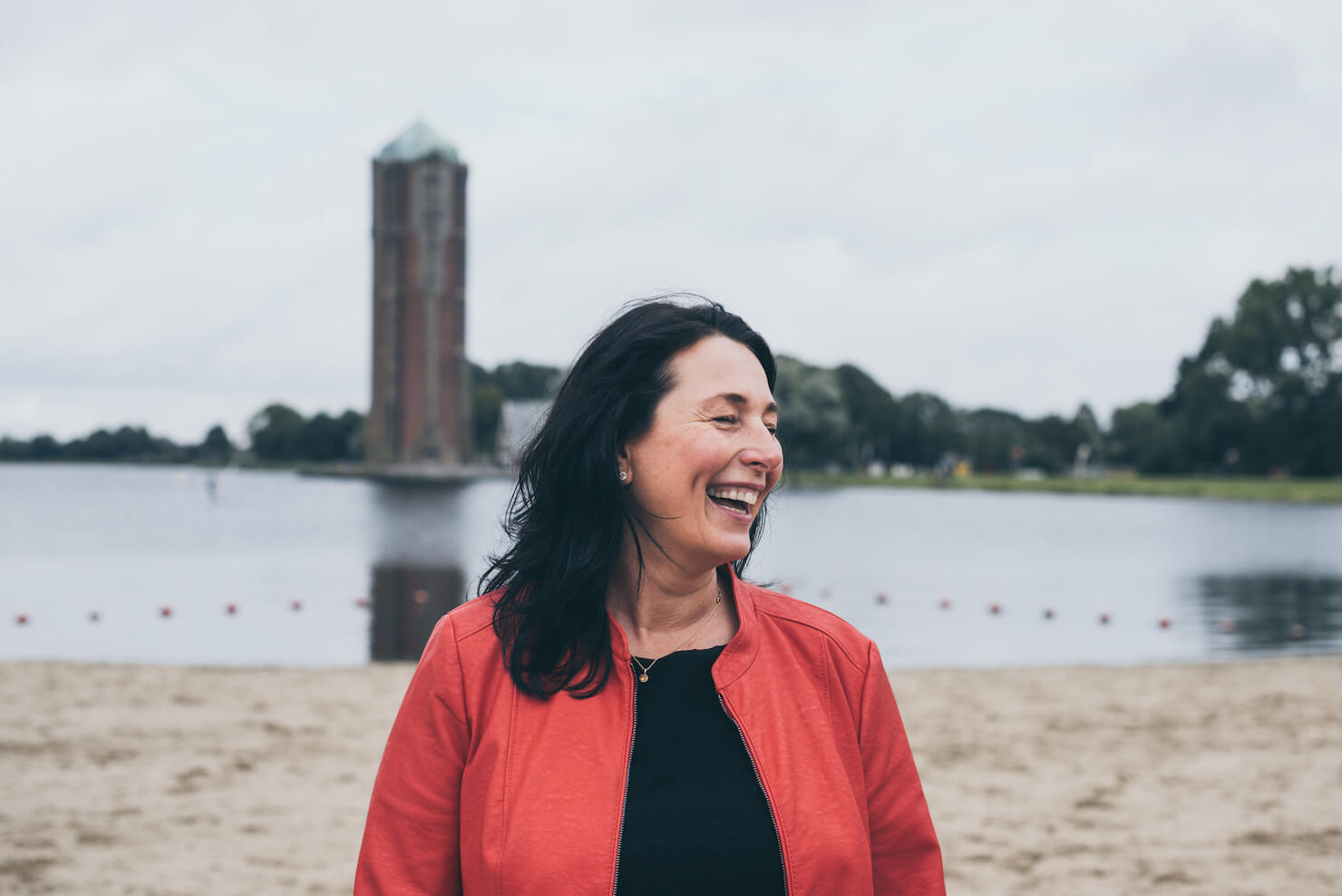 Authentic Traders
"What I am also very proud of in Aalsmeer, is that the different traders have remained true to their professions." Anna-Maria describes the feeling: "when you walk past the shops in the Zijdstraat in the morning, you can smell the baker's freshly baked bread, you can spot the butcher proudly selling his own meat, you see the kind folk of Aalsmeer volunteering at the charity shop and you see the bookstore owner working day and night trying to compete against the major book selling websites." In another village many of these type of shops have been taken over by the major retailers, but not in Aalsmeer.
A village walk is also one of Anna-Maria's many tips. This way you will learn the details of the village life, such as a house with Indonesian ornaments located on the Zijdstraat. "Things that seem perfectly normal suddenly become really special."