Sleeping on the water in Aalsmeer
Spending the night in an Aquacabin at Kempers Watersports does not mean just sleeping on the water in Aalsmeer. You can also enjoy the lively activities in the marina and the magnificent view of the Westeinderplassen. The Aquacabin provides comfortable accomodation on the water for four people, where you can relax both indoors and outdoors. Inside there are two adjoining bedrooms, one of which has a bunk bed. The Aquacabin also contains a bathroom with shower and toilet, an open kitchen and a cosy living and dining room.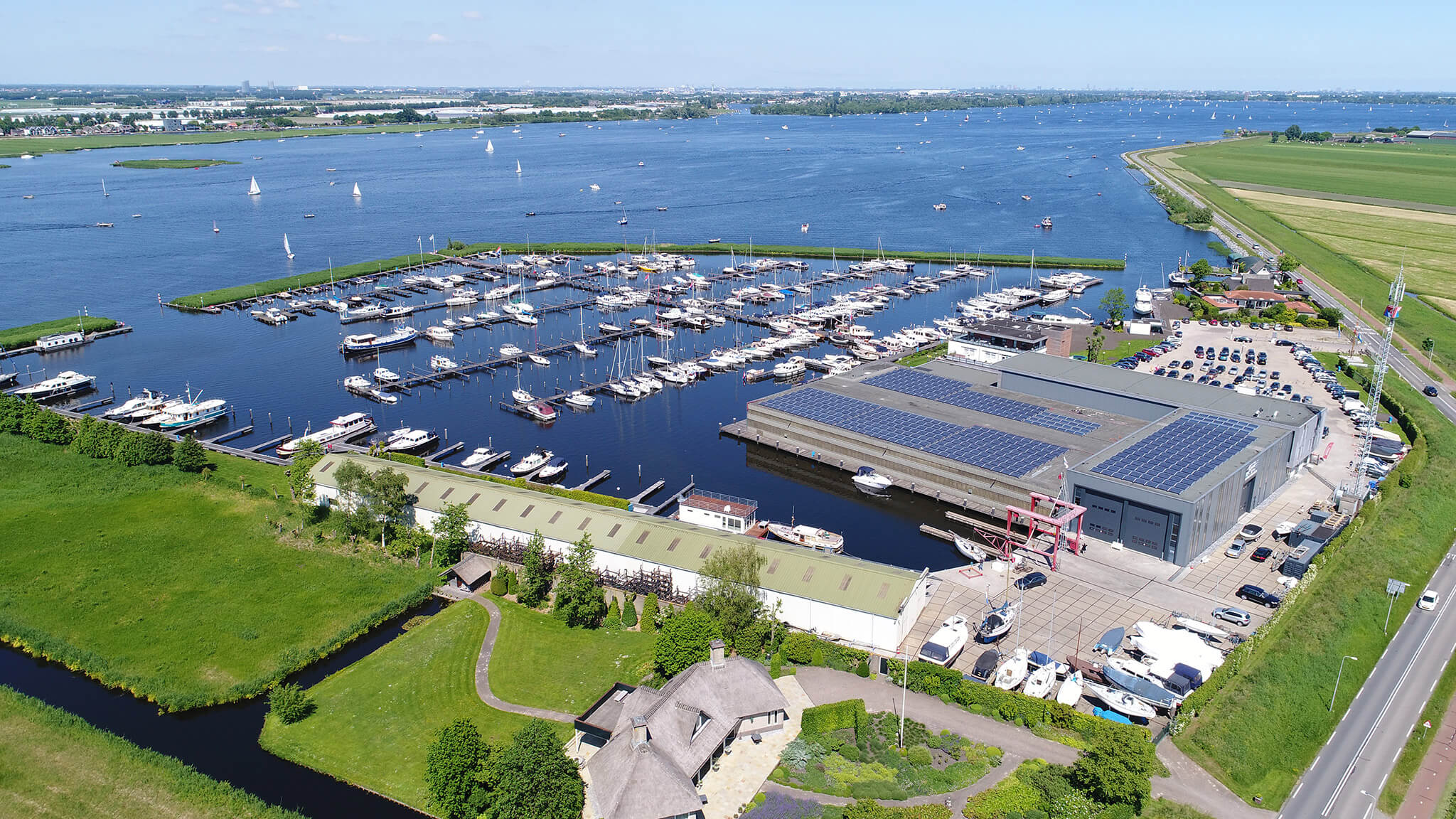 Aquacabin at Kempers Watersport
The Aquacabin has no less than two terraces. The first is through double doors from the living room. Here you can relax in the specially designed cushion. And then there is a spacious roof terrace on top of the Aquacabin to discover. Here you can dream away on a comfortable lounge set with a beautiful, unobstructed view of the Westeinderplassen.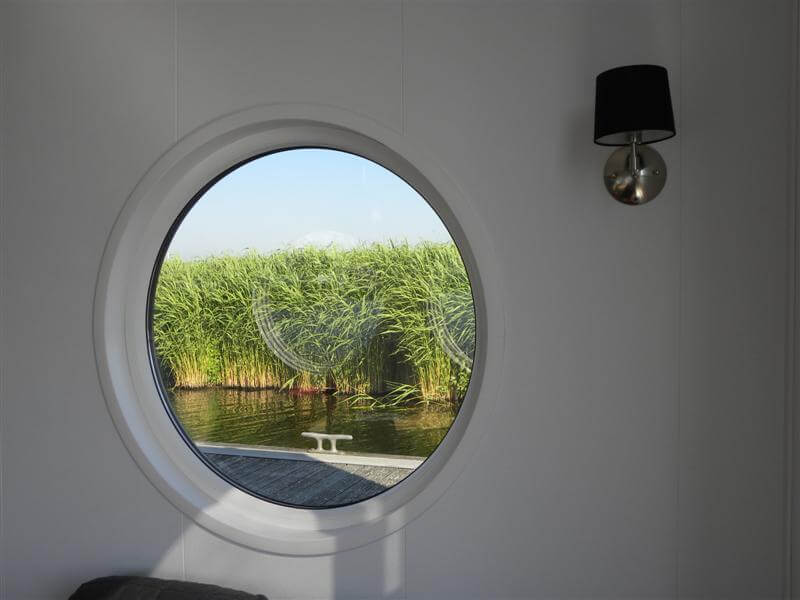 Paradise for nature lovers and water sports enthusiasts
From Kempers Watersport marina, you can explore the islands between Aalsmeer and Leimuiden. Leimuiden borders the Green Heart of the Netherlands, and the cosmopolitan city of Amsterdam is just a short distance away to the north. And last but not least: the Westeinderplassen is a famous paradise for nature lovers and water sports enthusiasts. At Kempers Watersport you can also rent everything you need to relax or exercise on the water; from sloops and canoes to stand up paddleboards and funboards.