Windmill Stommeermolen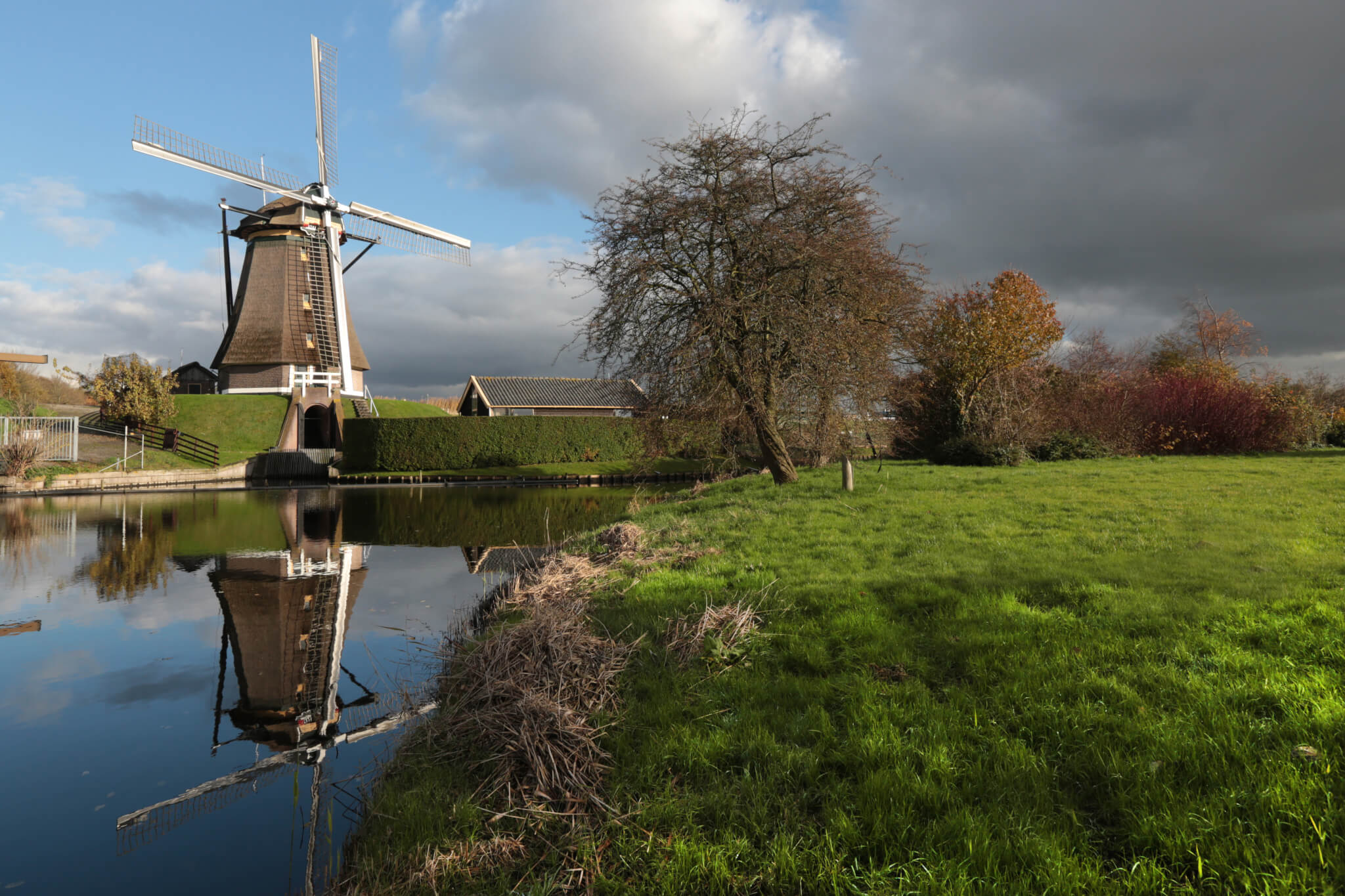 Are you planning to walk through the Seringenpark in Aalsmeer to admire more than 125 types of lilacs? Or are you cycling past the Molenvliet in Aalsmeer? Then make sure you stop at the Stommeermolen, because this is not just another windmill in Aalsmeer. In terms of sails, this is the largest windmill in North Holland. Please make an appointment to visit to the mill.
National monument mill in Aalsmeer
Stommeermolen is a national monument. It has been grinding again since the beginning of this century and is used as an auxiliary pumping station. The history of this famous mill dates to the middle of the 18th century, when the original mill was built in 1742 for dry grinding of the Stommeer. In 1919, the Stommeermolen was hit by disaster, as a result of lightning and fire. This resulted in the destruction of the mill. It rose from the ashes in 1920, when the no. 1 mill from the Vriesekoopse polder was bought and it moved to the bottom of the Seringenpark.