Oosteinderpoel nature monument
You are not just sailing through an area of nature. No, you are sailing through a protected nature reserve: the Oosteinderpoel lies between Aalsmeer and Amstelveen. The Oosteinderpoel formed part of this lake area when the Haarlemmermeer was still a large area of open water. Nowadays, it is a forest of islands, covered with birch and alder trees and home to water and reed birds. Some of the marshy grasslands turn a beautiful shade purple during the summer thanks to the flowers. We are in the flower village of Aalsmeer.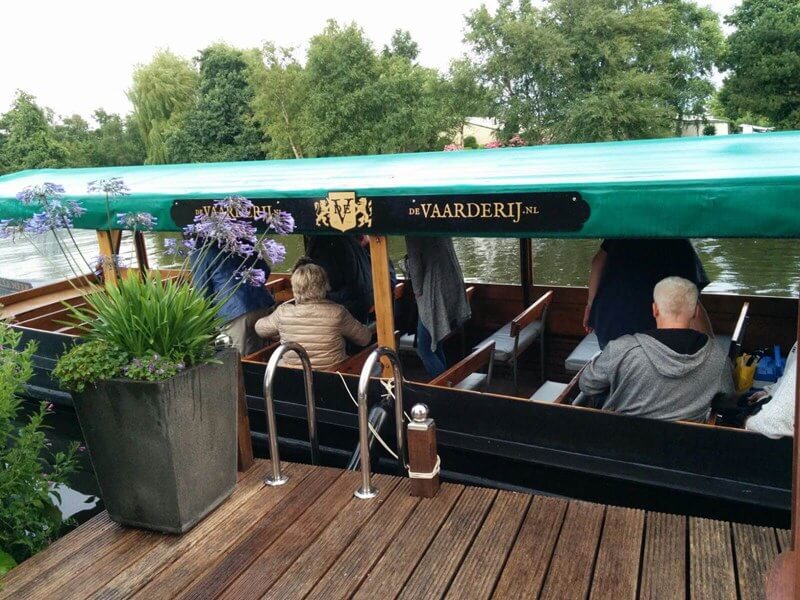 Aalsmeer boat trip
Discover the natural beauty of the Oosteinderpoel with de Vaarderij Boat Company in Aalsmeer. The Hellemeer sails all year round, except when the water is icy. Do not be afraid of being cold on board during the autumn and winter months. The boat is covered and has a cosy stove, so the skipper always keeps the temperature warm. What makes it even more enjoyable is lunch or snacks on the boat, made by the local caterers.
A boat trip from Aalsmeer with de Vaarderij is €7 for adults and €3.50 for children up to 12 years.