Furian Marina Holiday Home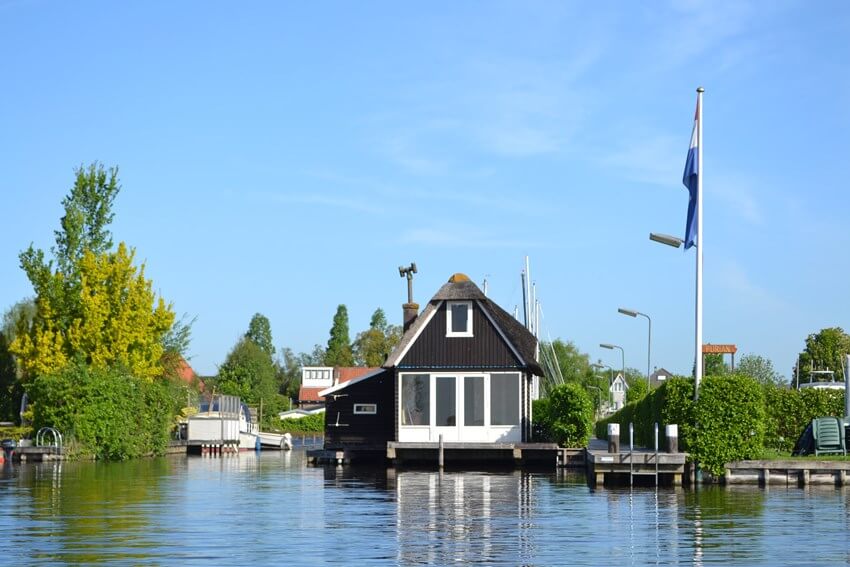 What could be better than waking up and walking out onto your own waterfront terrace? And what could be more relaxing than watching the sunset surrounded by nature with a drink in your hand? You can rent a detached holiday home at Furian Marina in Aalsmeer, complete with all modern conveniences. Furian Marina is located on the Westeinderplassen, surrounded by greenery. It is a small and friendly harbour, with 45 berths and plenty of parking.
Restful holiday home in Aalsmeer
This recently renovated holiday home in Aalsmeer has two floors and is modern and fully furnished. Including an open kitchen, underfloor heating and free Wi-Fi. Steps have been built on the terrace, so you can get in and out of the water easily. There is also a jetty for a sloop. This smoke-free and pet-free two-bedroom holiday home is suitable for up to four people. There is nothing to stand in the way of a wonderful, relaxing holiday in Aalsmeer.
Furian Marina in Aalsmeer
Furian Marina in Aalsmeer was opened in 1973 and is also known for its sail making and ship rigging facilities. It provides repair work for tarpaulins, sails, winter tents, small boat tents and for renewing stainless steel rigging. Everything is made in their own workshop, which is open on Tuesdays and Thursdays.