De Waterlelie outdoor swimming pool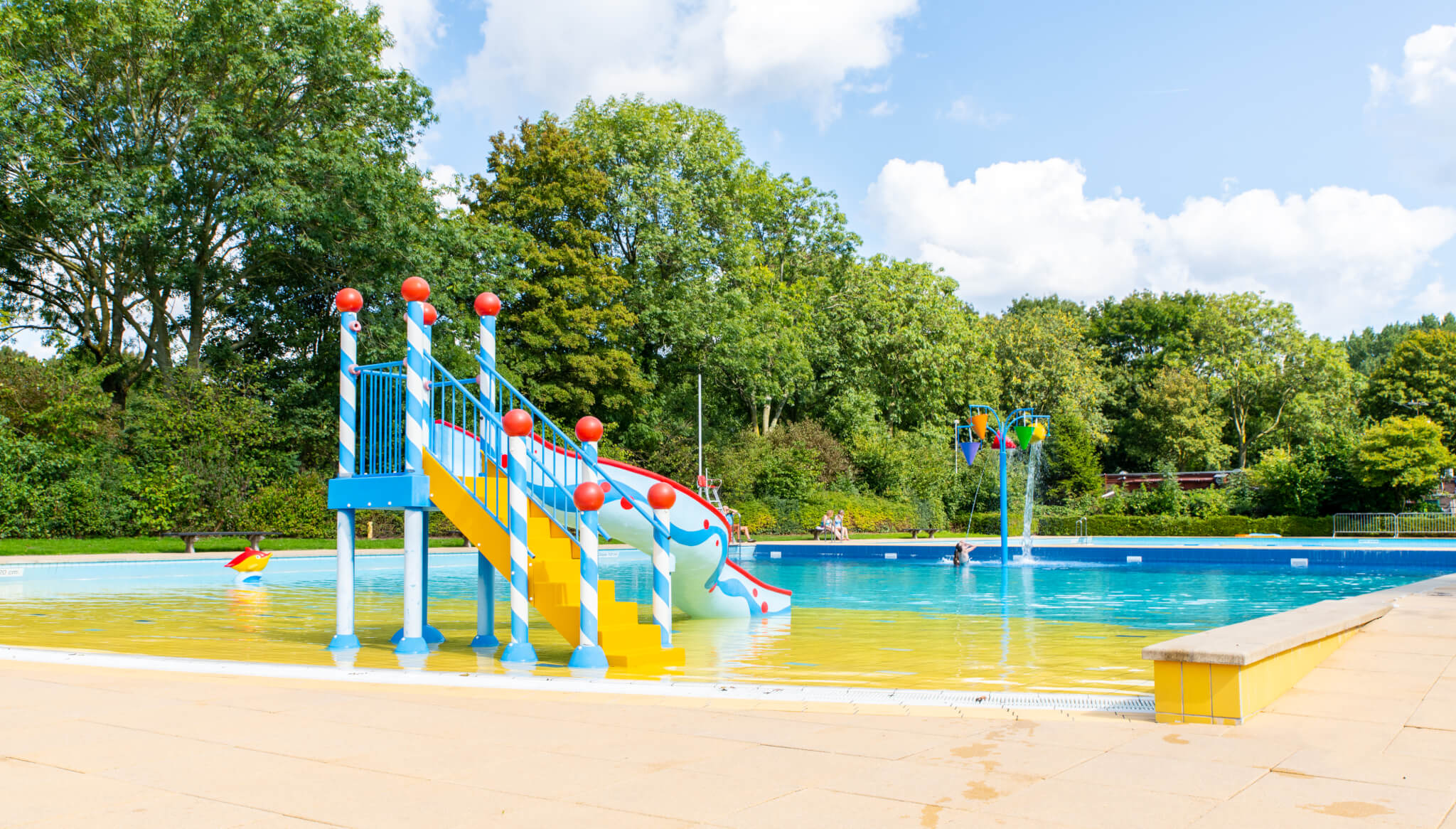 Fancy going to a fantastic outdoor pool with friends or children? A place to swim with a slide, diving board, refreshments, a grass area and even its own beach? De Waterlelie outdoor swimming pool is a pool for all ages.
Swimming in Aalsmeer
De Waterlelie outdoor swimming pool in Aalsmeer offers swimming and water fun for everyone who wants to swim in the open air and play in the water. There are two swimming pools: a large, deep play pool with a large family slide and a one-metre high diving board. For the little ones, there is a special paddling pool sloping from 0 to 1.20 metres, with a playground next to it. You can swim in Aalsmeer even if it's raining. In bad weather, the large De Waterlelie indoor pool opens its doors.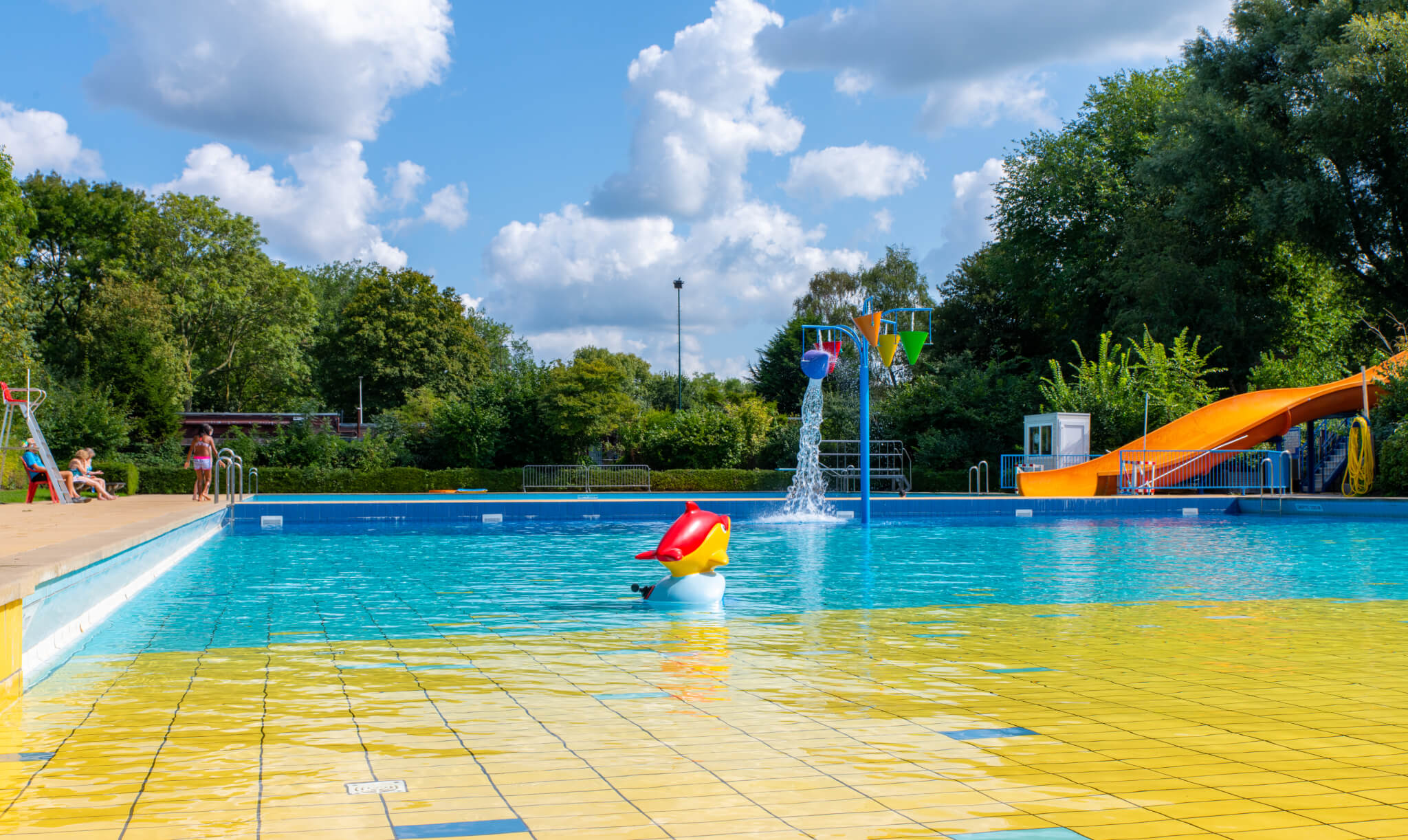 Relax on the grass or the beach
There is a large lawn for sunbathing with a view of both swimming pool. Here you can recover from all the fun in the water or just enjoy the sun. You can also relax on the specially designed beach, where you can lie on a nice sun lounger under a colourful parasol. Thirsty or hungry? There is a kiosk next to the sunbathing lawn where you can find drinks, food, sweets and ice cream. Everything is there for a wonderful day on the beach. Erm… swimming pool.
Activities at De Waterlelie swimming pool
De Waterlelie swimming pool offers plenty of opportunities for family swimming, children's parties and group activities. Do you want to practice swimming and play for half an hour with your (grand)child in the learning pool? The water temperature is 32°Cand children from three months old can play here. Enthusiastic swimming instructors from De Waterlelie supervise the lessons.
De Waterlelie swimming pool know what you need for a spectacular children's party: free swimming, bombing, chasing each other down the interactive slide and dancing to fun music. A fun day out with friends and/or family.
Water sports
Do you want to get more active? Or just do something other than cycling, running or sweating in the gym? De Waterlelie outdoor pool offers a wide range of energetic group lessons such as aqualine, jog & gym and aqua jogging, to aquavitaal, aquasport, aquarobics and front crawl lessons.