Chimpie Champ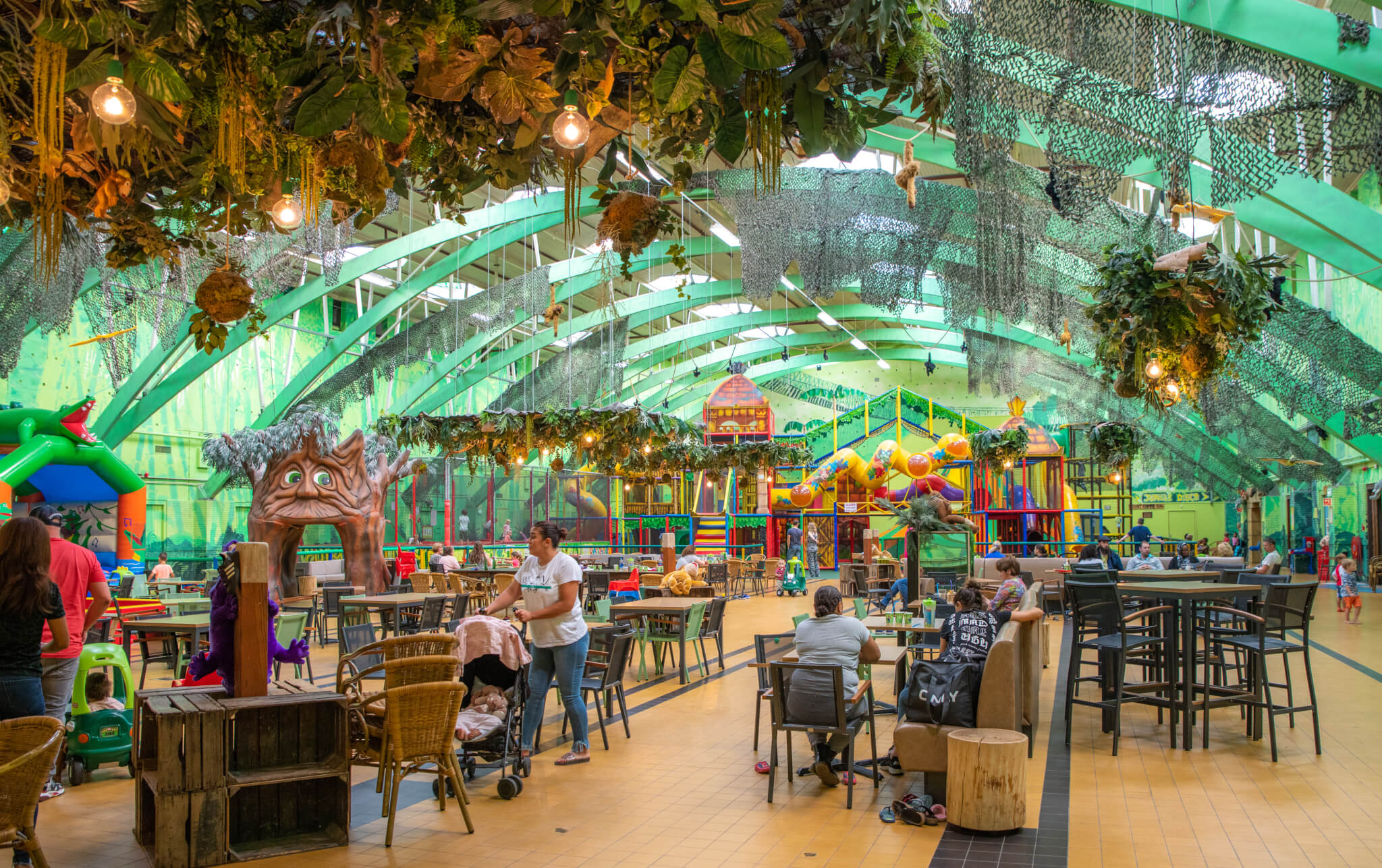 Would you like to relax while the kids are having fun? At Chimpie Champ in Aalsmeer, your little monkeys can get rid of all their energy at the nicest indoor play jungle in the Netherlands. And parents can sit back, relax and enjoy some tasty treats.
At Chimpie Champ Aalsmeer children (from one to 12 years old) can climb, clamber and crawl to their hearts' delight. They can show of their skills on the trampoline, try out dance moves at the disco, storm the power tower and climb the five-metre-high monkey rock (Mount Chimpie). The little ones can play in the ball pit and with the soft play animals. And this is just a selection of the activities at Chimpie Champ. That is why this adventurous and safe play jungle is also the perfect place for children's parties and the ideal alternative location for school trips in bad weather.
Relaxation for parents at Chimpie Champ Aalsmeer
As soon as you have let the kids loose in the jungle, you can relax in a comfortable chair or sofa. There is plenty of stuff to read and free Wi-Fi. For coffee, tea, juice, freshly made sandwiches and snacks, you can visit Chimpies Corner, which also takes dietary requirements into account.