Flowerizing people is FloriWorld's primary aim. From 2020 onwards, you won't be able to drive through Aalsmeer without catching a glimpse of the brightly coloured venue of the world's first flower experience. And it's going be stupendous! 365 days a year you will get to witness what flowers and plants can do for you. You won't just be observing them, you will be taking part in a unique experience. A floral experience 3.0!
Preview FloriWorld
In the Immersive Room you become a real participant of the show, because you will become a walking flower through a field of flowers. It is a room where images of plants and flowers are projected on to the walls, on the floor and consequently on the visitors themselves. During another show you have the chance to indicate your preferences in advance and the show will be completely based on these preferences. In this way you will gain an insight as to what plants and flowers do for you in your daily life. One of the exciting experiences offered at FloriWorld in Aalsmeer is that you are given the unique opportunity to make a virtual flight on a bee's back.

The flower theme park
FloriWorld is not being compared to the Dutch Efteling theme park for no reason. It is equally spectacular, just without the roller coasters. What they do have in common is the word 'experience'. All senses are stimulated: "You hear, see, smell and feel. But it's so subtle that you hardly notice it," explains Bert Kranendonk. Bert is the 'chef d'équipe' as far as experiences are concerned at FloriWorld. He previously held the same position at the 'Heineken Experience' too.
Nothing else stands in our way
For six years now, we have been working on the 'plan' FloriWorld which will stand pride of place, next door to the well-known flower auction Royal Flora Holland. And now, final planning permission has been granted, the land has been ceded to FloriWorld, and the building construction and landscaping of the terrain has finally begun. In short, nothing stands in FloriWorld's way anymore.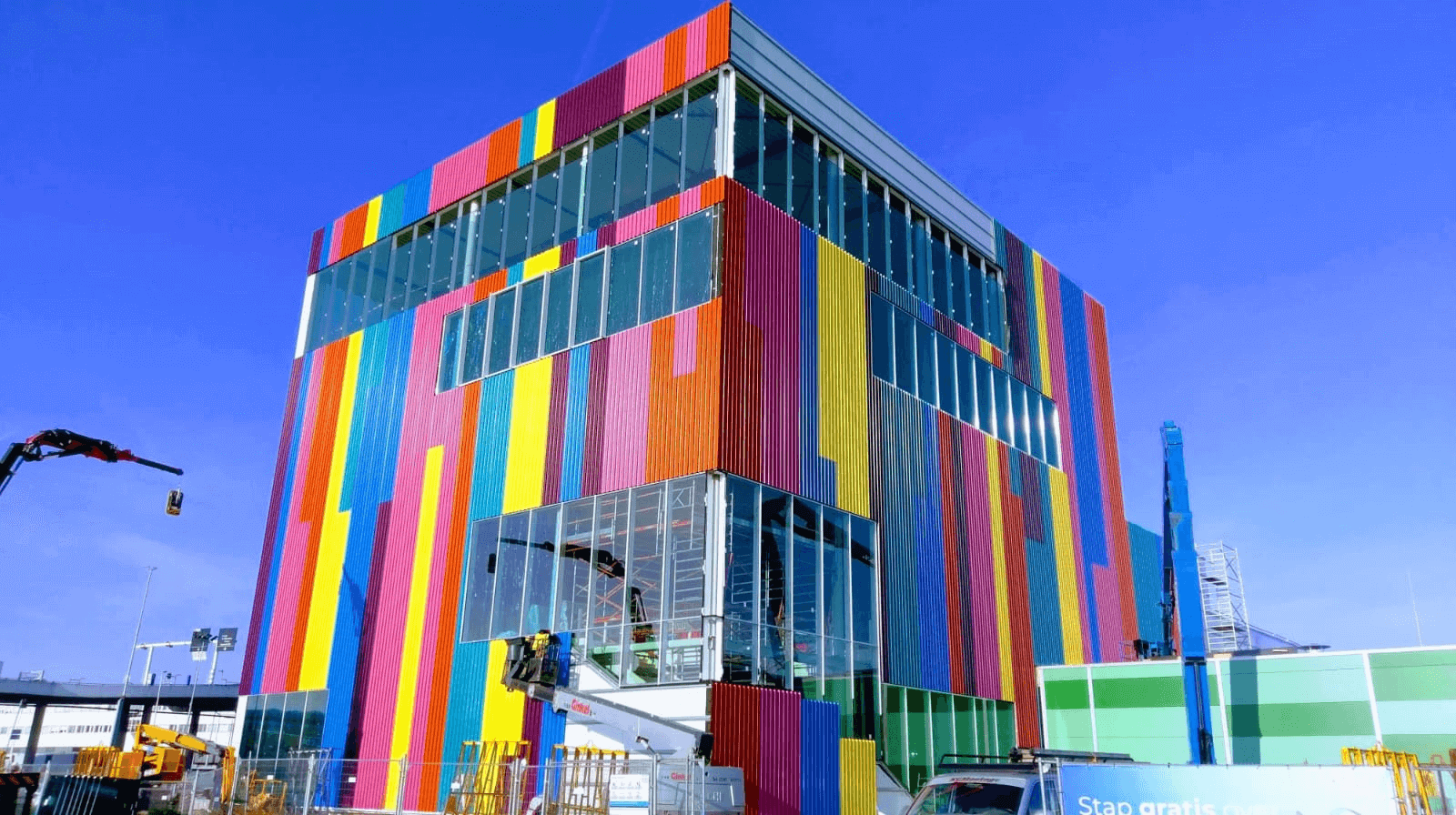 About FloriWorld
"FloriWorld is an attractive mix of wonderment, awe and surprise. You will experience a spectacular, fun and educational voyage of discovery through the world of flowers and plants. You become aware of what flowers and plants contribute to your well-being and health. Awareness and perception therefore go hand in hand at FloriWorld and are mutually enhancing. In this way we kill three birds with one stone: a remarkable outing teeming with new experiences, an enrichment of your personal life and a strengthening of the position flowers and plants take in your psyche."